Oscars So Rich: See How Much Last Night's Big Winners Are Worth
Get the details on the biggest winners at the 2017 Academy Awards.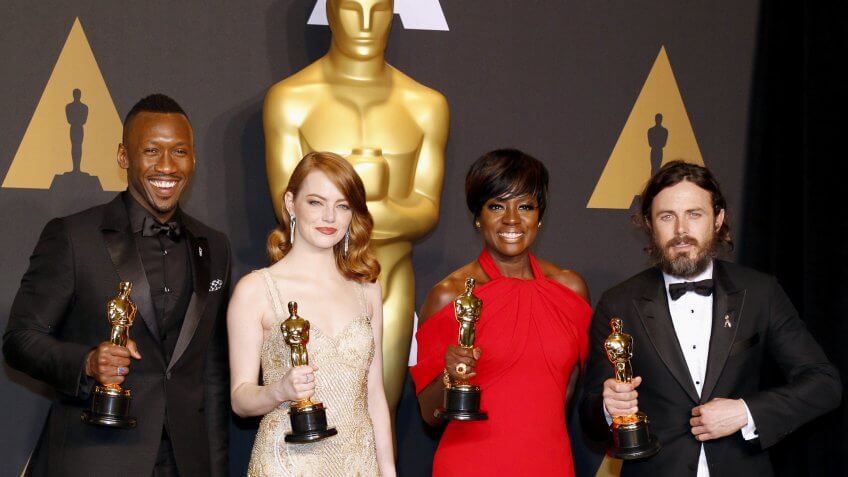 Tinseltown / Shutterstock.com
Hosted by Jimmy Kimmel, the 89th Academy Awards is one that won't soon be forgotten. Nominated for a record 14 Oscars — tied with "Titanic" and "All About Eve" for most in history-- "La La Land" initially won seven awards, but the film's Best Picture honor was seized mid-acceptance speech and given to "Moonlight" due to an accounting error.
Thankfully, the rest of the show was filled with laughter. Kimmel fed the audience by dispersing candy from the ceiling, repeatedly pranked presenter — and rival — Matt Damon, paraded a busload of tourists through the audience and tweeted President Donald Trump.
Ultimately, the Oscars delivered some expected wins and a few surprises. Get the details on this year's biggest Academy Award winners.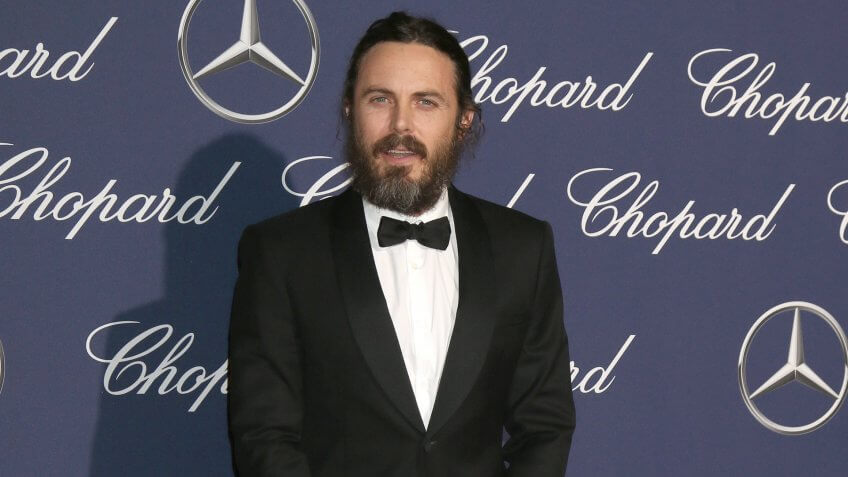 Helga Esteb / Shutterstock.com
Best Actor: Casey Affleck
Ben Affleck's little brother has now joined him as one of the elite Academy Award winners. Honored for his work in "Manchester by the Sea," Casey Affleck has earned his own Oscar statuette.
In "Manchester by the Sea," Affleck is Lee Chandler, a man who returns home to care for his teenage nephew upon his brother's passing. The experience forces him to face a difficult past he tried to leave behind.
Casey Affleck's net worth is $10 million. Now that "Manchester by the Sea" brought him both an Oscar and a Golden Globe, his fortune will likely rise.
Prepare to see plenty more of Affleck in the near future. He'll star in the upcoming films "A Ghost Story," "The Old Man and the Gun" and "Light of My Life," along with the TV mini-series "Lewis and Clark."
Academy Awards: The Richest Nominees to Never Win an Oscar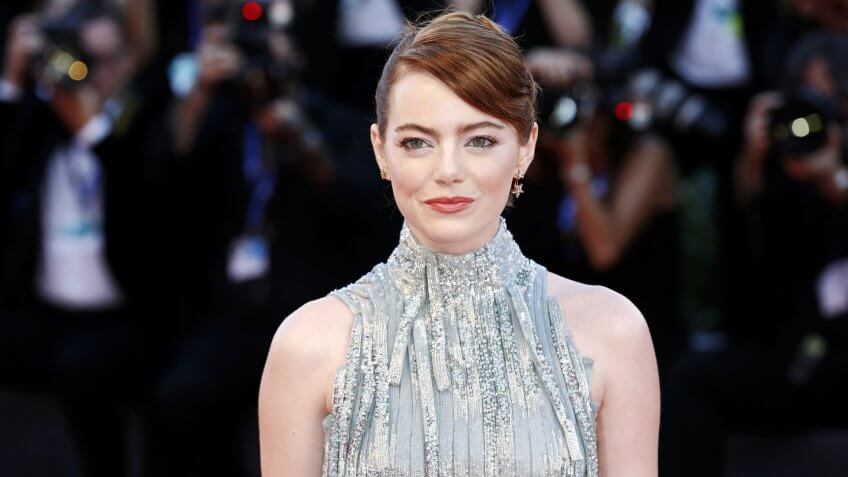 Andrea Raffin / Shutterstock.com
Best Actress: Emma Stone
More than just a beloved actress, Emma Stone is one of the 89th Academy Award winners. Honored for her work in "La La Land," Stone also won a Golden Globe and a SAG Award for her contributions to the film.
In "La La Land," she plays Mia, an actress trying to make it big in Hollywood. This was the third time Stone played the onscreen love interest of Ryan Gosling, who she referred to as the "greatest partner" in her Oscar acceptance speech.
Emma Stone's net worth is $18 million and rising. Next, she'll star in the films "Battle of the Sexes," "The Favourite" and "Cruella," along with the television series "Maniac."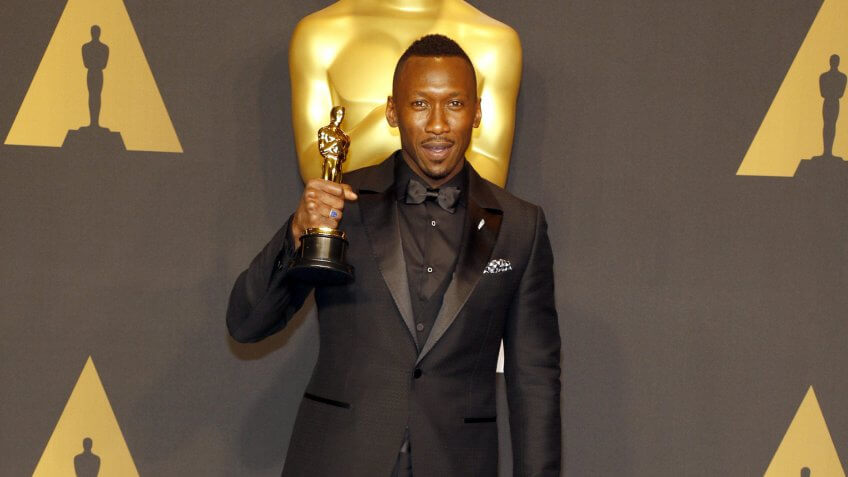 Tinseltown / Shutterstock.com
Best Supporting Actor: Mahershala Ali
Mahershala Ali can now add Oscar winner to his list of accomplishments. Honored for his work in "Moonlight," this was his very first trip to the Oscars as a nominee.
In the film, Ali plays Juan, a neighborhood drug dealer who becomes a surrogate father to a young boy growing up in a rough Miami housing project. "Moonlight" isn't the only 2017 Best Picture film he appeared in — the Academy Award winner was also in "Hidden Figures." He won a SAG award for his work on both films.
Ali's net worth is $2 million, but his stock will likely rise now that he's among prestigious Oscar winners. Next up for Ali is a starring role in "Roxanne Roxanne," "Triple Frontier" and "Alita: Battle Angel."
Don't Miss: And the Academy Award Goes to … 8 Actors Whose Wealth Skyrocketed After Winning an Oscar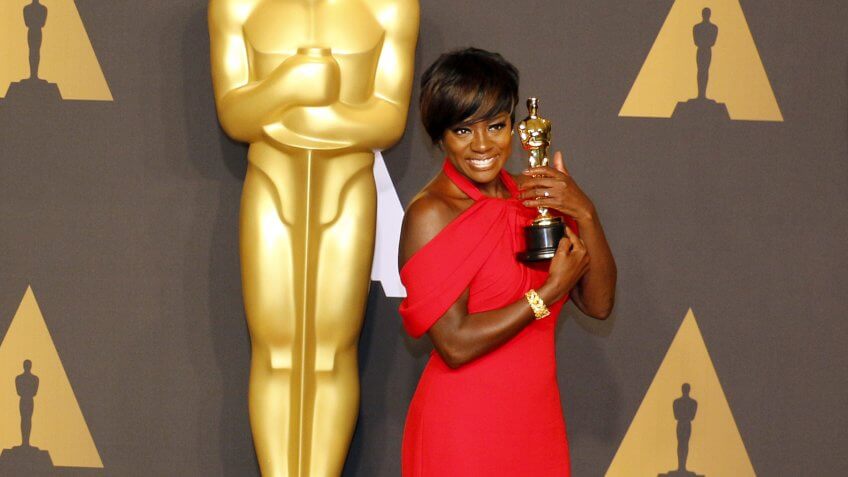 Tinseltown / Shutterstock.com
Best Supporting Actress: Viola Davis
The third nomination was the charm for Viola Davis, as she's now an Oscar winner. Previously nominated for "The Help" and "Doubt," she finally took home the coveted golden statuette for "Fences."
Originally a Pulitzer Prize-winning play by August Wilson, Davis played Rose Maxson in the movie "Fences" and the 2010 Broadway revival. Set in 1950s Pittsburgh, the film highlights Rose's life with her cheating husband, who is perpetually bitter his race barred him from a career in major league baseball.
Davis' net worth is currently $12 million, but her rate will likely go up now that she's an Oscar winner. This has been a big year for the actress, as she also won a Golden Globe and a SAG Award for "Fences."
The busy actress currently stars as Annalise Keating on the Shonda Rhimes show "How to Get Away With Murder" — which she won an Emmy for in 2016. She's also slated to star in the 2018 film "Widows" and an untitled Harriet Tubman project.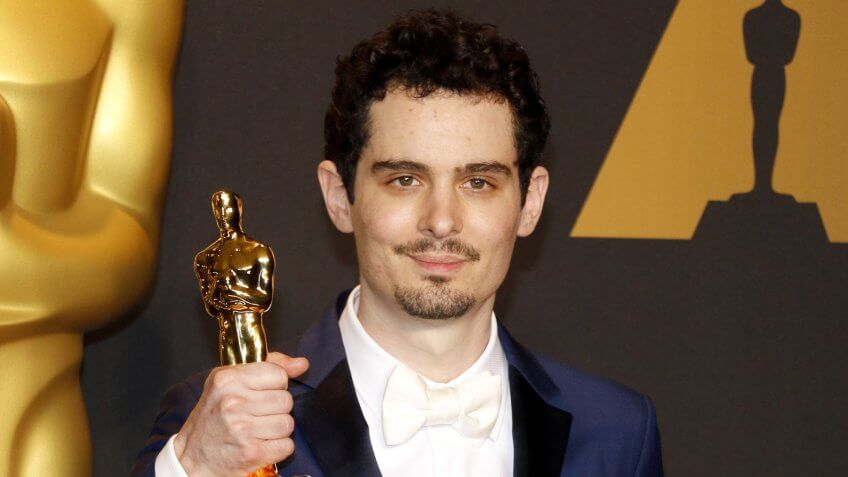 Tinseltown / Shutterstock.com
Best Director: Damien Chazelle
Damien Chazelle's film "La La Land" dominated the 89th Academy Awards. Not only did he direct the film — he also wrote it.
"La La Land" has kept the 32-year-old director busy this awards season. He also won the Golden Globe for Best Director and Best Screenplay, among many others honors.
If you're a "La La Land" fan, you'll be happy to hear Chazelle's next project is another collaboration with Gosling. He's directing the upcoming film "First Man," which stars Gosling as Neil Armstrong.
Helga Esteb / Shutterstock.com
Best Original Song: Justin Hurwitz
Justin Hurwitz had a big night at the 89th Academy Awards. Along with Benj Pasek and Justin Paul, the "La La Land" composer won Best Original Song for "City of Stars." Interestingly enough, he also lost in this category, as his song "Audition (Only the Fools Who Dream)" — also from "La La Land"-- was also nominated.
Hurwitz also won Best Original Score for his work on the film. By now, he should be used to accepting awards for his work on "La La Land." He won the exact same honors at the Golden Globes.
The Harvard grad hasn't announced his next project just yet, but now that he's in the esteemed club of Academy Award winners, he'll certainly have plenty to choose from. Net worth information for Hurwitz isn't available.
Up Next: 12 People Who Won an Emmy, Grammy, Oscar and a Tony