PR Nightmares That Cost Celebrities Big Bucks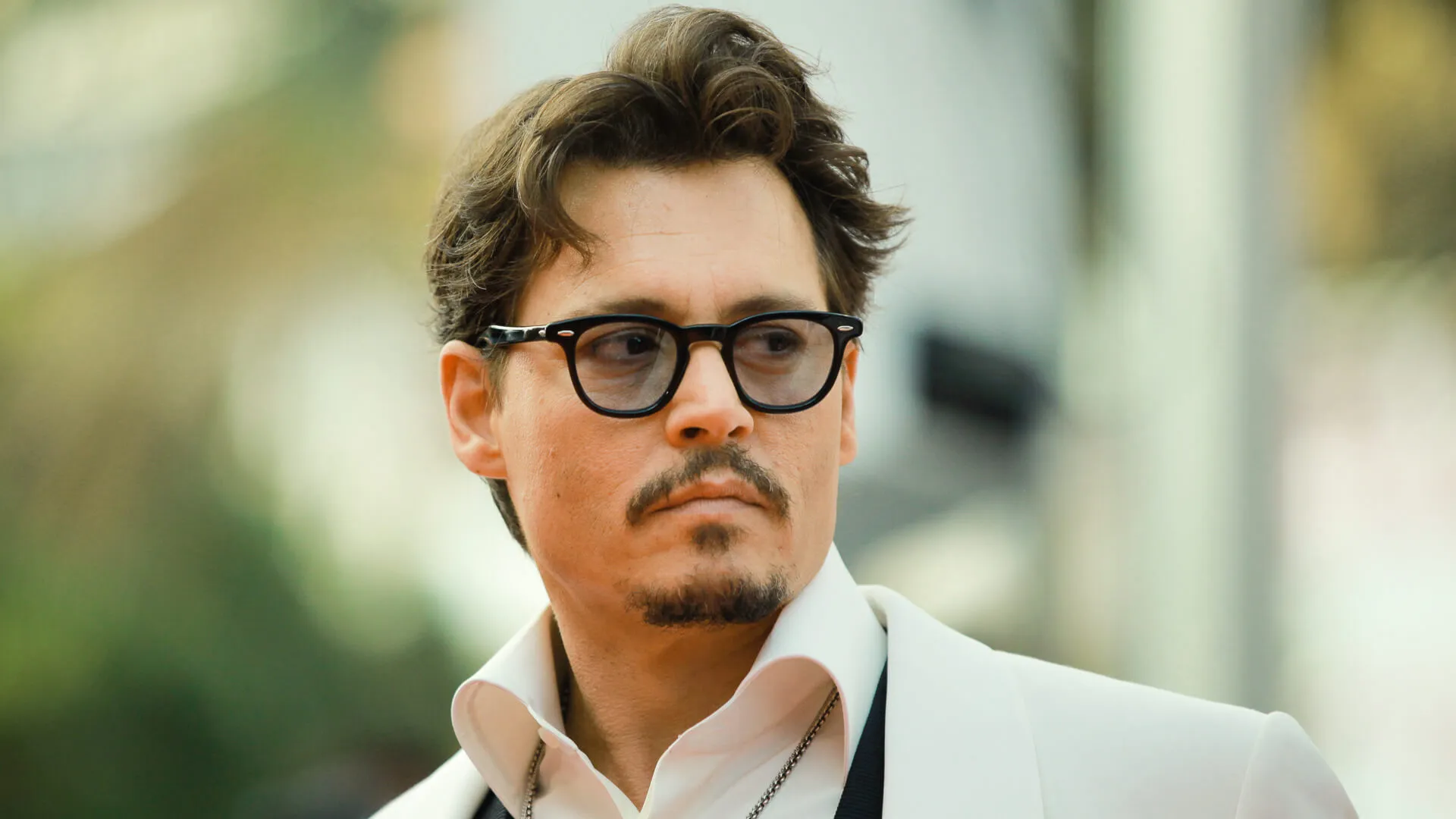 Lori Loughlin
Actress Lori Loughlin was among the affluent parents who were hit with charges of money laundering in an alleged massive college admissions scandal that broke in 2019. The parents were accused of bribing and working with college coaches and test administrators to rig standardized test scores and college acceptance practices.
Loughlin and her husband, Mossimo Giannulli, were accused of paying $500,000 to guarantee admission to the University of Southern California for their two daughters as fake members of the crew team. In May 2020, the actress pled guilty to conspiracy to commit wire and mail fraud, while Giannulli pled guilty to conspiracy to commit wire and mail fraud and honest services wire and mail fraud.
Under the terms of her agreement, Loughlin was sentenced to two months in prison. She'll also pay a $150,000 fine, face two years of supervised release and must complete 100 hours of community service.
Due to the scandal, Loughlin lost work with Crown Media Family Networks, the parent company of Hallmark. She was also written out of "Fuller House."
Find Out: 
Make Your Money Work Better for You
Roseanne Barr
The return of "Roseanne" to prime-time TV in early 2018 was met with much fanfare — but that quickly died down after star Roseanne Barr tweeted a racist remark about Valerie Jarrett that swiftly led to her firing by ABC. The show reboot was renamed "The Connors" and Barr has no financial or creative ties to the spinoff.
"Roseanne" reruns were initially dropped by the Paramount Network, TV Land, CMT, Laff and Hulu, meaning no residuals for Barr. However, reruns have since returned to TV Land and CMT, and are available to stream on several platforms, including iTunes and Amazon Prime.
Other Big Losses: The Slippery Slope That Led These Celebrities From Riches to Rags
Stassi Schroeder and Kristen Doute
In June 2020, "Vanderpump Rules" stars Stassi Schroeder and Kristen Doute were fired from the Bravo reality show after former castmate Faith Stowers revealed they'd falsely reported her to the police for a crime. The incident occurred in 2018 but gained viral attention in 2020, when Stowers discussed the allegedly racially-charged event during an Instagram live chat.
In addition to Schroeder and Doute, Bravo also fired cast members Max Boyens and Brett Caprioni due to the discovery of past racist tweets.
After her firing, Schroeder was dropped by her agency and publicist. She also lost several endorsement deals, including those with shaving brand Billie, vitamin brand Ritual and Secret deodorant, according to Variety. The remaining dates of her "Straight Up With Stassi Live" podcast tour were also canceled, according to TMZ.
For her part, Doute's book agency, Fuse Literary, ended their relationship with the reality star.
See: 
Make Your Money Work Better for You
Nick Cannon
In July 2020, ViacomCBS cut ties with Nick Cannon due to "hateful speech and … anti-Semitic conspiracy theories" voiced by the host on an episode of his podcast "Cannon's Class." He has served as a host and executive producer of "Wild 'N Out" since 2005, which airs on ViacomCBS-owned VH1.
Cannon promptly defended himself in a lengthy Facebook post, accusing Viacom of being "on the wrong side of history" and demanding full ownership of "Wild 'N Out." Cannon later made a 180 and apologized, and in February, he reconciled with ViacomCBS, Deadline reported. The show returned to VH1 on April 6 after nearly a year off the air. He continues to host the Fox-owned competition series "The Masked Singer."
Kathy Griffin
Comedian Kathy Griffin was swiftly canceled in May 2017 after she posted a photo on social media of herself holding a Donald Trump mask that had been made to look like a severed head. The next day, she was fired by CNN as the co-host of the network's annual New Year's Eve special. She was essentially blacklisted from all work and told NPR she was placed on the No Fly List for two months.
One year later, she was back on the road with her 27-date Laugh Your Head Off World Tour. Her earnings weren't publicly revealed, but in June 2018, Forbes predicted she would make millions from it. Continuing her comeback, she released the documentary "Kathy Griffin: A Hell of a Story" in 2019.
Make Your Money Work Better for You
Brian Williams
After it was revealed in 2015 that Brian Williams' account of being on a helicopter that was shot down during the U.S. invasion of Iraq was not true, the popular news anchor was suspended from "NBC Nightly News" for six months without pay, USA Today reported. Despite the hit to his reputation — and his wallet — Williams was able to bounce back from his losses. He currently hosts "The 11th Hour With Brian Williams" on MSNBC.
Kendall Jenner
Kendall Jenner's controversial Pepsi ad that showed the model handing a soda to a cop at a protest sparked the ire of the Twitterverse and might have ended up costing her big bucks in future endorsements. The 2017 ad was pulled after just one day on air, and although Jenner was still paid in full for the commercial, she likely missed out on other lucrative deals because of it, Radar reported.
Isaiah Washington
In 2007, Isaiah Washington lost his job on "Grey's Anatomy" after using a homophobic slur. The scandal ended up causing the actor major financial losses, and it almost cost him his career. "I lost everything," he told the Huffington Post. "I couldn't afford to have an agent … I couldn't afford to have a publicist … I couldn't afford to continue."
Despite his career rough patch, Washington returned to TV and even reprised his "Grey's Anatomy" role for an episode in 2014. He most recently starred as Mayor Tydell Ruffin on the Starz series "P-Valley."
Michael Phelps
Michael Phelps is no stranger to controversy. In 2004, he was arrested for driving under the influence, and in 2009, he faced another PR nightmare when photos surfaced of the Olympic swimmer smoking from a bong. As a result of the images, Phelps was suspended from competitive swimming for three months, and he lost an endorsement deal with Kellogg Co. However, Phelps was able to redeem himself during the 2016 Summer Olympics by winning five gold medals and a silver medal.
Make Your Money Work Better for You
Robert Downey Jr.
Throughout the late '90s and early 2000s, actor Robert Downey Jr. had several expensive breakdowns and run-ins with the law related to his drug use, and in 2001, a drug-related arrest led him to be fired from his role on the hit Fox show "Ally McBeal." The movie star got sober in 2002 and has gone on to become one of the highest-paid actors of all time.
Change of Pace: Former Celebrities Who Have Normal Jobs Now
Chris Brown
Singer Chris Brown was sentenced to serve five years probation and spend more than 1,400 hours in "labor-oriented service" for assaulting Rihanna in 2009, CNN reported. But, before he was officially sentenced, Brown received backlash after reports of the assault first surfaced. The R&B star lost endorsement deals from Got Milk and Wrigley's, and his music was pulled from several radio stations, UPI reported. 
Johnny Depp
Johnny Depp has been the epitome of a PR nightmare in recent years. In 2018, the actor was sued by a crew member on the film "City of Lies" for allegedly punching him twice, according to The Hollywood Reporter. As a result, the film was pulled in August 2018, a month before its planned release.
The drama continued in July 2020, when Depp's libel suit against the publisher of Britain's Sun newspaper and its executive editor Dan Wooten went to trial in London. The actor and his ex-wife Amber Heard each testified with abuse claims against the other. In November 2020, the court ruled against Depp, stating that "Mr. Depp did assault Ms. Heard," Deadline reported. Following the ruling, Warner Bros. announced that the studio had cut ties with the actor and that he would no longer be reprising his role in the lucrative "Fantastic Beasts" film franchise.
Make Your Money Work Better for You
Bill Cosby
In September 2018, comedian Bill Cosby was found guilty of drugging and sexually assaulting Andrea Constand. He was sentenced to three to 10 years in prison and was also ordered to pay a fine of $25,000 plus the costs of prosecution, CNN reported. Cosby was accused of sexual assault and misconduct by nearly 60 women, beginning in 2014. As a result of the allegations, NBC canceled a pilot project it had in the works with Cosby, the cable network TV Land stopped showing repeats of "The Cosby Show" and Netflix shelved its planned stand-up comedy special, The New York Times reported.
Lindsay Lohan
Actress Lindsay Lohan has been in and out of jail and rehab for much of her career, which has cost her several movie roles over the years. In 2010 alone, she was dropped from two movies that she was set to star in: "The Other Side" and "Inferno," Vulture reported.
In recent years, Lohan has quietly returned to acting. She's landed starring roles on the British comedy series "Sick Note" and the film "Among the Shadows." She's also in preproduction for the movie "Cursed," co-starring Mickey Rourke.
Financial Struggles: Celebrities Who Are Not as Rich as You Think
Alex Rodriguez
Former baseball pro Alex Rodriguez was suspended for the entire 2014 season after he admitted to using performance-enhancing drugs. Rodriguez told USA Today that the cost of this scandal was more than just monetary.
"There's so many frustrating things when you look back at that," he told the newspaper. "No. 1, you have a guaranteed contract for hundreds of millions of dollars. Literally, you can sit on the couch and get fat. Right? How stupid can you be? … This thing cost me over $40 million. And it cost me my reputation, and it may have cost me the Hall of Fame and a number of other things."
Despite the blow to his reputation and finances, Rodriguez has since recovered: He currently works as a commentator and analyst for Fox Sports and ESPN's "Sunday Night Baseball."
Make Your Money Work Better for You
Janet Jackson
During the 2004 Super Bowl halftime show, Janet Jackson's breast was revealed to millions of viewers, sparking the infamous "nipplegate" controversy. As a result of the "wardrobe malfunction," Jackson was blacklisted from the Grammys that year, and her songs and music videos were banned from all of the radio and TV stations owned by Clear Channel Communications. The ban hurt record sales, and her album "Damita Jo" became her lowest-selling album since 1984, Billboard reported.
Although it took some time for Jackson to recover from the scandal, she's been able to climb back up the charts since then, with her singles "Feedback" (2008), "No Sleeep" (2015) and "Made for Now" (2018) landing on the Billboard Hot 100 chart.
Winona Ryder
Actress Winona Ryder made headlines after being convicted of shoplifting from a Saks Fifth Avenue in Beverly Hills, California, in 2001. In December 2002, Ryder was sentenced to three years probation and was ordered to undergo psychological and drug counseling, perform 480 hours of community service and pay $10,000 in fines and restitution, CNN reported.
After her arrest, she continued working sporadically, but mostly stayed out of the limelight. However, that changed in 2016 when she joined the cast of "Stranger Things," which is largely considered her big Hollywood comeback.
Ryan Lochte
Olympic gold medalist Ryan Lochte made waves at the 2016 Rio Games when he falsely stated that he and three other members of the United States swim team had been robbed at gunpoint at a Shell gas station. Not quite the truth, Rio police held a news conference a few days later and said the swimmers had vandalized the restroom of the service station. Lochte later admitted he wasn't actually sure what happened that night.
Lochte was subsequently suspended from the sport for 10 months, during which he was unable to collect his $3,500-per-month U.S.A Swimming stipend, according to The New York Times. He was subsequently dropped by all four of his major sponsors — Speedo, Ralph Lauren, Gentle Hair Removal and mattress company Airweave — which cost him about $1 million, according to Darren Rovell, who worked for ESPN at the time.
Despite his bad press, Lochte was able to score new endorsements with personal alarm company ROBOCOPP and Pine Bros. cough drops within weeks of the Rio incident. He was also swiftly cast on season 23 of "Dancing With the Stars."
Take a Look: Samuel L. Jackson and 34 Other Celebrities Who Got Rich and Famous Later in Life
Make Your Money Work Better for You
Charlie Sheen
In 2011, Charlie Sheen was fired from the hit CBS comedy series "Two and a Half Men" after causing a weeks-long media frenzy where he took jabs at co-creator Chuck Lorre and frequently referred to himself as a "warlock." At the time, Sheen was the highest-paid actor on television, earning approximately $2 million per episode, according to the Los Angeles Times.
Sheen was promptly cast as the lead on the FX series "Anger Management," which aired 100 episodes from 2012 to 2014. However, his salary was a fraction of what he was earning when he was fired from "Two and a Half Men," according to The Hollywood Reporter.
The Hollywood bad boy has been largely out of sight since "Anger Management" went off the air. In 2018, he filed requests to modify his child support payments to ex-wives Denise Richards and Brooke Mueller, claiming he's unable to make his monthly payments because he's "been unable to find steady work, and (has) been blacklisted from many aspects of the entertainment industry," according to People.
Louis C.K.
In November 2017, The New York Times published an expose on comedian Louis C.K., detailing several counts of sexual misconduct toward multiple women. He was swiftly dropped by his touring agency APA and his management company 3 Arts.
Additionally, FX Networks and FX Products, TBS, HBO and Netflix cut ties with C.K. The Orchard also announced it would no longer distribute his upcoming film "I Love You, Daddy."
Forbes estimated his two-special deal with Netflix was worth an estimated $30 million to $35 million. His first special on the streaming platform had already aired, but the second was canceled. He also lost up to $5 million per year from the FX deal, around $1 million from TBS and box office and potential syndication revenue from "I Love You, Daddy," according to Forbes.
C.K. promptly released a statement admitting the allegations were true and apologizing to the women. In August 2018, the disgraced comedian returned to the stage for the first time, performing for 15 minutes at New York City's Comedy Cellar. He released his first post-scandal stand-up special "Sincerely Louis C.K." on his website in April 2020.
Make Your Money Work Better for You
Mel Gibson
In August 2006, Mel Gibson was arrested for drunk driving. As if that wasn't bad enough, he made anti-Semitic remarks to the police officer who pulled him over. A few years later, in 2010, Radar Online obtained a tape of the actor verbally abusing then-girlfriend Oksana Grigorieva and making lewd, racist statements to her.
Gibson largely stayed out of the spotlight for a few years, and many believed his days in Hollywood were done. However, the disgraced star was able to bounce back, receiving a 10-minute standing ovation for his film "Hacksaw Ridge" at the 2016 Venice Film Festival.
This clearly marked the beginning of a comeback for Gibson, as he's gone on to star in several films since then. Next up are "Last Looks" and "Panama," which are slated for release in 2021.
Hartley Sawyer
Actor Hartley Sawyer was fired from the CW Series "The Flash" in June 2020 after a slew of past misogynist and racist tweets resurfaced. Sawyer — who had played Ralph Dibny on the series for the past three seasons — swiftly issued an apology on Instagram, but it may have been too little too late. The disgraced actor does not currently have any other projects in the works, according to his IMDB page.
Laura Woods contributed to the reporting for this article.