The Price Tag of Being a 'Real Housewife'

6 min Read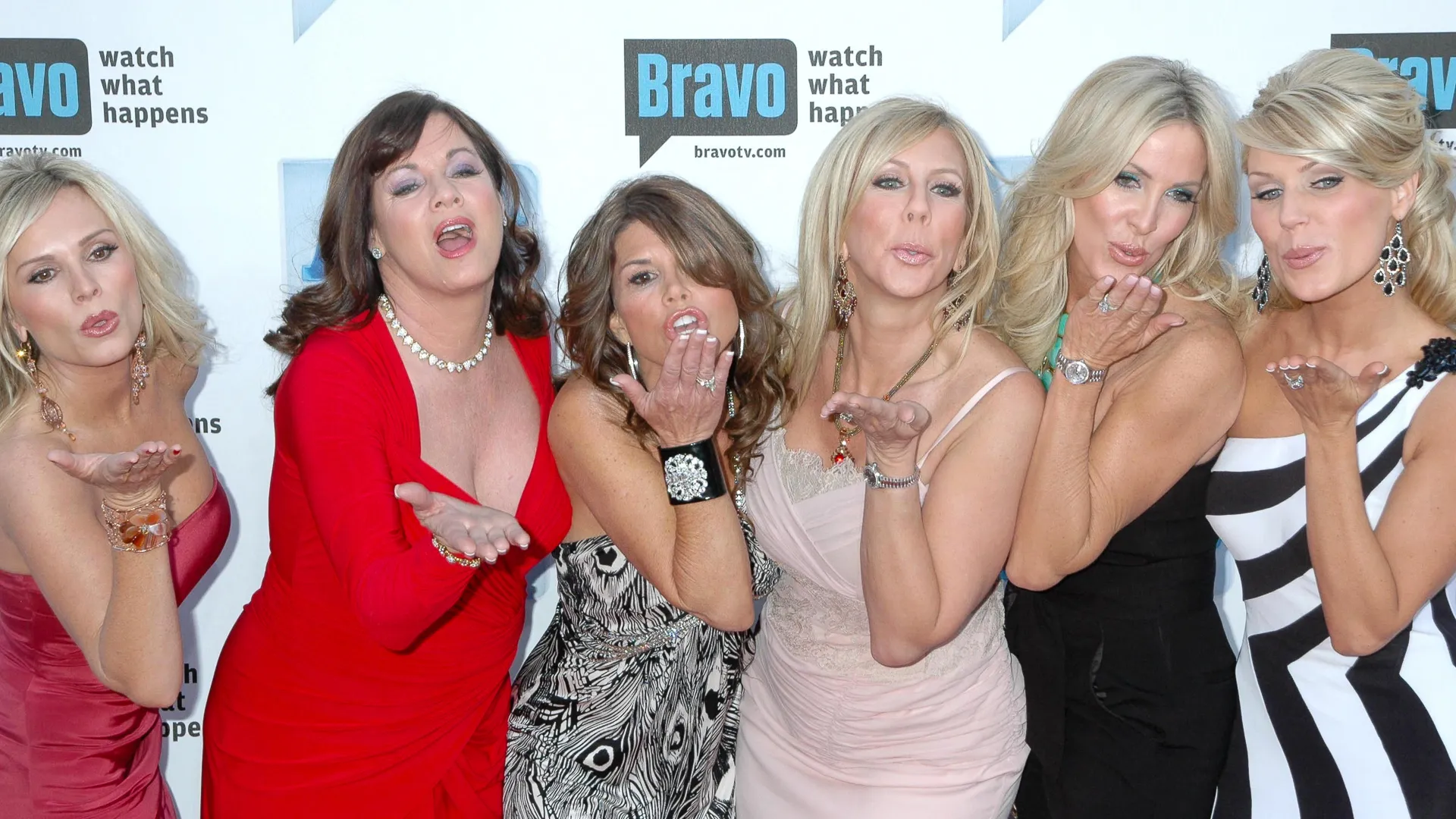 The stars of Bravo's "Real Housewives" shows are famous for living glamorous lives where money seems to be no object. The ladies live in mansions, vacation in St. Barts, eat out for every meal and regularly visit their doctors for Botox injections to ensure they look great on camera.
If you're curious to see how how much it costs to live the glamorous life of a Real Housewife, click through to see how these rich and famous people spend their money.
Make Your Money Work Better for You
Designer Wardrobes
The "Real Housewives of Beverly Hills" star Erika Girardi has an alter ego named Erika Jayne, who famously sings, "It's expensive to be me" — and she isn't being facetious. Girardi told In Touch that she spends a lot of money to maintain a closet full of designer duds.
"[I spend] maybe $40,000 a month on clothes, shoes and accessories," she said. "But it's all for work. I'm on television, this is what I do for a living. It's part of the job."
Hair and Makeup for Every Event
Nearly every "Real Housewives" episode features a "getting ready" montage that shows the ladies having their hair and makeup done for whatever social event they are attending that day. And because they're too VIP to visit a salon, they usually have the hair and makeup people come to their homes.
At-home hair and makeup services can cost upwards of $125. On-demand in-home beauty services app Glamsquad charges $50 and up for hairstyling and $75 and up for makeup.
Be a Real Housewife for Less: 16 Makeup Brands Better Than Luxury Brands
Botox and Other Plastic Surgery Treatments
Although they are called the "Real" Housewives, many of these reality stars openly admit to getting plastic surgery to enhance their appearances — and it's likely some of these procedures aren't covered under most health insurance plans.
On the show, they often visit a plastic surgeon's office for Botox and other treatments. Here are some of the wives who have admitted to going under the knife:
Real Housewife of Atlanta Nene Leakes has cosmetic dental veneers, which cost about $7,000.
Real Housewife of New Jersey Melissa Gorga admitted to having a nose job, which costs about $5,000.
Real Housewife of New York Sonja Morgan had liposuction, which costs about $3,200.
Real Housewife of Atlanta Kim Zolciak-Biermann had lip injections, which cost about $700.
Most of the Housewives have admitted to getting Botox, which costs about $385.
Because Botox, fillers and lip injections all require maintenance, some of the Housewives are likely paying for multiple procedures per year.
Make Your Money Work Better for You
Luxury Real Estate
While it costs more to live in some zip codes than others, housing doesn't come cheap for any of the Housewives.
"Real Housewives of Atlanta's" Porsha Williams purchased her five-bedroom, seven-bathroom home for $1.15 million, TMZ reported, while "Real Housewives of New York's" Bethenny Frankel has listed her two-bedroom Soho apartment for $5.25 million, according to People. And even though she's a Real Housewife of Beverly Hills, Kyle Richards recently left the 90210 for an $8.25 million estate in Encino, Calif., Realtor.com reported.
Lavish Vacations
The Housewives always seem to be jetting off to exotic locales — and they almost always travel first class and stay in five-star hotels.
Season 6 of the "Real Housewives of Beverly Hills" saw the ladies travel to Dubai, where they stayed at the ultra-luxurious Atlantis, The Palm. The Royal Bridge Suite, where Kyle Richards stayed, goes for over $15,000 per night. And when the "Real Housewives of New York" cast traveled to St. Barts during Season 5, they booked Oasis de Salines luxury villas, which cost $50,000 to $120,000 per week, depending on the season.
Private Limo Rides
While the ladies of Bravo are responsible enough not to drink and drive, they don't rely on Uber like the rest of us. The Real Housewives often hire private limos and party buses to get them safely to and from their various social engagements — and those expenses can easily add up. The cost for a three-hour Hummer limo rental in Southern California is upwards of $300.
Fancy Cars
When they do drive themselves, the Housewives cruise around in luxury vehicles, often costing six figures. "The Real Housewives of Orange County's" Vicki Gunvalson, for example, drives a Maserati GranTurismo, which starts at $133,000. And "Real Housewives of Beverly Hills" star Lisa Rinna drives a Tesla Model S, which starts at around $100,000. So, she's helping the environment if not her bank account.
Make Your Money Work Better for You
High-End Dining
The women of the "Real Housewives" franchise literally have expensive tastes. They often hit up pricey restaurants for their drama-filled meals.
For example, Beverly Hills Housewife Lisa Vanderpump frequently hosts the girls at one of her own restaurants, which include SUR, Pump and Villa Blanca. At Villa Blanca, a burger goes for $24, while a Cosmo Blanca Martini will cost you $14.
Dine In Like a Housewife: The Most Popular High-End Restaurant in America's 50 Largest Cities
College Educations for Their Kids
Many of the Real Housewives have sent their children to expensive colleges to pursue higher degrees.
The son of "Real Housewives of New York's" Luann de Lesseps, Noel de Lesseps attended the Maryland Institute College of Art, where tuition is $45,290 for the year. Richards' daughter Farrah attended the University of Southern California, where tuition and fees are $72,273 for the year. And Ramona Singer of "Real Housewives of New York" sent her daughter Avery to the University of Virginia, where the cost of attendance for out-of-state students is around $63,000.
Hosting Dinner Parties
When a housewife hosts a party, it's never a casual affair, and a single event can easily cost over $1,000. A Housewife can expect to spend $570 to $800 for a party planner, $150 for a private bartender, $120 for a private chef, $350 for flowers and $240 for wine. And that's just for a "low-key" dinner party hosted in one of their own homes. Paying for a venue and entertainment can greatly increase the cost.
Boutique Workout Classes
It takes a lot of work to stay camera-ready all day, and though the Housewives are usually in full glam, viewers do occasionally get to see them break a sweat.
The Housewives from New York City and Beverly Hills are fans of SoulCycle, the indoor spin class that costs around $30 per session. Some other faves include the low-impact rowing interval classes at LIT Method ($28 per class), Pilates Plus ($35 per class) and Barry's Bootcamp ($28 per class).
Up Next: Reality TV Salaries Revealed
About the Author