Maya Rudolph, Michael Douglas and 12 More Rich Netflix Show Actors and Actresses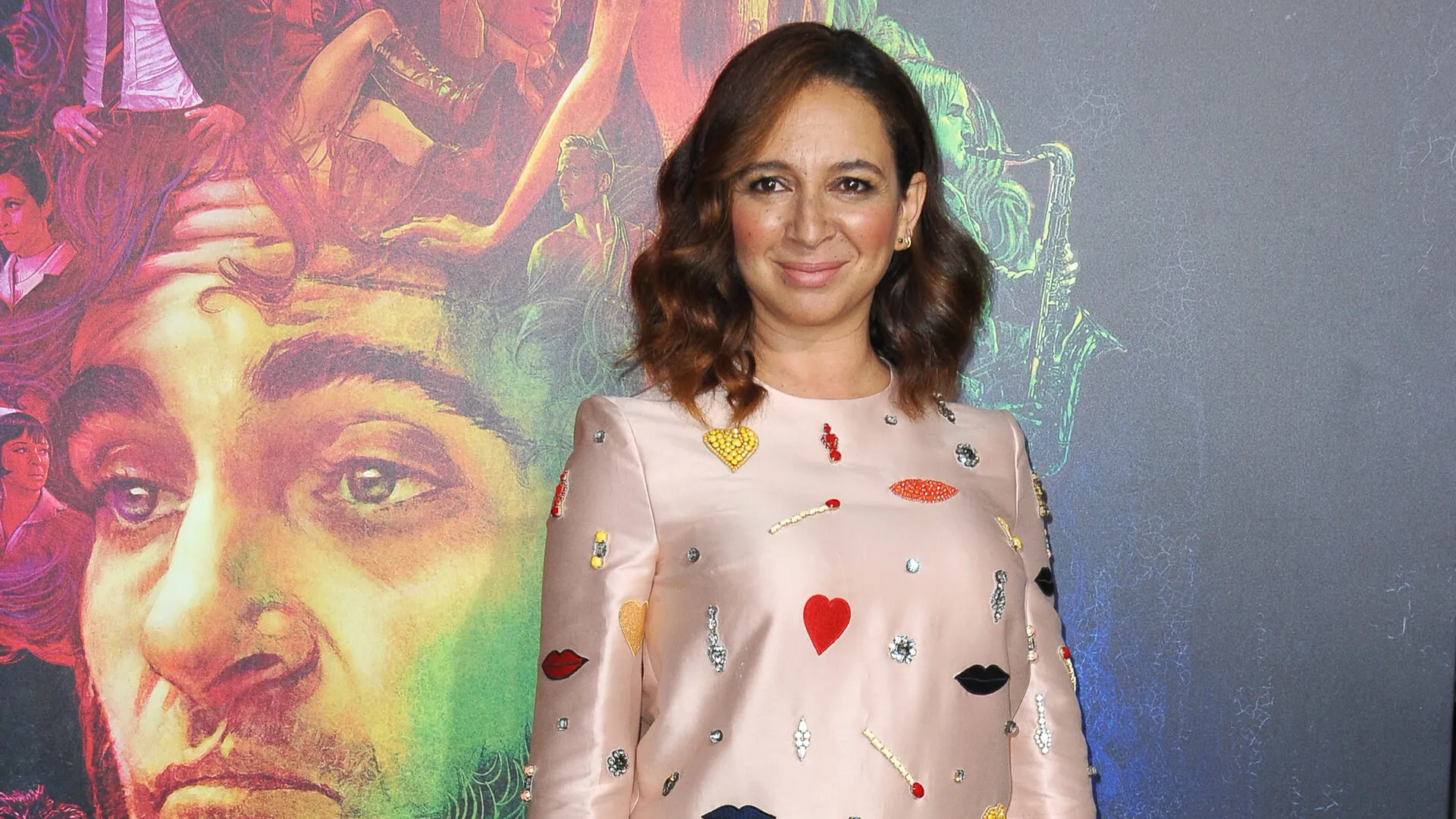 Netflix was this close to being the king of the 73rd Primetime Emmy Awards, which aired Sept. 19. The streaming giant's impressive 129 nominations smashed all other networks but one — HBO just squeaked into the top spot with 130 Emmy nods.
Check Out:
Emmys tend to go to big, expensive shows headlined by big, expensive actors — and Netflix certainly has plenty of those in its rotation. 
The most popular and critically acclaimed shows on Netflix are brought to life by seasoned veterans and emerging stars alike — and they're among the best-paid actors and actresses in the world. GOBankingRates used net worth data from Celebrity Net Worth and financial details about salaries, contracts and other show-related financial details from a variety of other sources, where available, to peek into the pocketbooks of your favorite Netflix stars.
Anya Taylor-Joy
"The Queen's Gambit" is one of the biggest critical and commercial hits in Netflix history. With 18 nominations, the show has made an impact. One of those nominations goes to Anya Taylor-Joy, a top contender for outstanding lead actress in a limited or anthology series — she has a net worth of $3 million.
According to CNN, a record 62 million households streamed "The Queen's Gambit" during the show's first month. It was such a hit, in fact, that it created a remarkable cultural shift. Incredibly, sales of chess sets increased by 87% within three weeks of the show's release, sales of chess books grew by more than 600% and Google searches about chess also jumped up.
Find Out:
Make Your Money Work Better for You
Ewan McGregor
Ewan McGregor's role as the namesake character in "Halston" earned him a 2021 Emmy nomination for outstanding lead actor in a limited or anthology series or movie. His portrayal of the famed disco-era designer is just part of the source of McGregor's $25 million net worth. He has nearly 100 acting credits dating back to the early 1990s, including "Moulin Rouge!," "Trainspotting" and a three-peat as Obi-Wan Kenobi in the "Star Wars" prequel trilogy.
Check Out:  
Olivia Colman
"The Crown" crushes all other Netflix series with 24 Primetime Emmy nominations in 2021 — that's six more than the next-closest Netflix competitor, "The Queen's Gambit." At the top of the cast is Olivia Colman, who plays Queen Elizabeth II. Her role earned her yet another Emmy nod in 2021 — and her talent has earned her a net worth of $6 million. 
In 2019, Harper's Bazaar reported on a scandal involving gender-based pay equity. It was revealed that Claire Foy, who played the queen in the first two seasons, was paid less than a lower-profile male cast member. Netflix corrected its course and Colman is now the highest-paid cast member, according to the report. "The Crown" has earned 63 combined Emmy awards and nominations since its start.
See:
Tobias Menzies
The male actor discovered to be earning more than Claire Foy in "The Crown" was Matt Smith, who played Prince Philip. Just as Olivia Colman replaced Foy as Queen Elizabeth, Tobias Menzies has replaced Smith as Philip, Duke of Edinburgh. 
Although his exact salary is unknown, Menzies spoke openly about earning less than Colman in an interview with Harper's Bazaar, saying he thinks it's appropriate for his check to be smaller because she's more established and better known. Menzies himself will be much better known now that he's been nominated for an Emmy for outstanding supporting actor in a drama series. His net worth is $4 million.
Make Your Money Work Better for You
Emma Corrin
Although Emma Corrin was a newcomer when she was cast as Princess Diana in "The Crown," she's likely to become a very familiar face in the coming years. Her net worth is currently unknown, but the Mirror reported in 2020 that her modeling experience and emergence as a fashion influencer will soon pay dividends. 
The publication wrote that she's caught the attention of big brands that could result in her earning 5 million pounds — nearly $7 million — within a year. The report estimates that just a few years after that, she'll be making five times that amount. Beyond her burgeoning fashion career, it can be presumed that casting directors will want to chat with Corrin, as well, now that she's been nominated for an Emmy for outstanding lead actress in a drama series.
Read:
Michael Douglas
This year, Michael Douglas picked up an Emmy nomination for outstanding lead actor in a comedy series for his role as Sandy Kominsky in "The Kominsky Method." He received the same nomination in 2020 and 2019, as well. 
One of the biggest names in Hollywood for decades, Douglas has amassed a $350 million fortune thanks to critical and commercial home runs like "Basic Instinct," "Wall Street" and "Fatal Attraction." "The Kominsky Method" has wrapped up its third and final season.
Take a Look:
Gillian Anderson
Gillian Anderson could go home from the Emmys with the award for outstanding supporting actress for her role as Margaret Thatcher in "The Crown." For the seasoned veteran of both the small and big screens, it would be nothing new. 
Anderson's role as Dana Scully in "The X-Files" made her a perennial contender for the Emmy for lead actress throughout the 1990s — she brought one home in 1997. Gillian Anderson has a net worth of $40 million.
Look:
Make Your Money Work Better for You
Ralph Macchio
The Netflix series "Cobra Kai" turned nearly 40 years of accepted "Karate Kid" gospel on its head as fans of the franchise suddenly found themselves in the strange position of rooting for Johnny Lawrence. But there can be no Johnny Lawrence, of course, without Daniel LaRusso, the career-defining character of Ralph Macchio. 
Both actors brought their trademark characters back from the cinematic dead for "Cobra Kai." The martial arts action/comedy is a cult favorite among fans of the original and a hit for Netflix. Macchio has an estimated net worth of $4 million.
Check Out:
William Zabka
William Zabka's Johnny Lawrence is in the running for the greatest movie villain of the 1980s and arguably of all time. Although "Cobra Kai" is clearly aimed at fans of "The Karate Kid," it's much more than just novelty and nostalgia. After three seasons, it boasts a fresh score of 93% on Rotten Tomatoes and it's up for four Emmys in 2021, including for outstanding comedy series. 
Celebrity Net Worth, which reports Zabka's net worth to be $3 million, estimates that both he and Macchio earned $100,000 per episode or $1 million per season for the first two seasons.
See:
Julie Andrews
Few people in Hollywood have resumes that can compete with that of Julie Andrews, who earned her first credit in 1949 for "The Singing Princess." She won an Oscar for "Mary Poppins" and was nominated for "The Sound of Music" and "Victor Victoria." 
She's been picking Emmy nominations since the 1950s while racking up 49 acting credits, 53 soundtrack credits and more than 200 appearances as herself. Her incredible career has earned her a net worth of $30 million, and her voice-over work as Lady Whistledown in "Bridgerton" earned her an Emmy nomination.
Check Out:
Maya Rudolph
In the voice-over category, Julie Andrews is up against Maya Rudolph, who was nominated for her work on Netflix's "Big Mouth." It's the eighth nomination for Rudolph, and if she wins, it will be her third Emmy. 
Rudolph has been working nonstop since her debut role on "Chicago Hope" in 1996, amassing more than 100 acting credits along the way. One of the hardest workers in show business, she completed 10 projects in 2016, another 10 in 2017, and 10 again in 2019. Her efforts have earned her a $20 million net worth.
Read:
Make Your Money Work Better for You
Thomas Brodie-Sangster
Thomas Brodie-Sangster has already amassed 56 acting credits in his 31 years of life. He landed his first role at the age of 11 in 2001. Since then, he hasn't gone a single year without earning at least one acting credit — and now, he's earned an Emmy nomination, as well. Brodie-Sangster is up for the category of outstanding supporting actor for his role of Benny Watts in "The Queen's Gambit." He has an estimated net worth of $3 million.
See:
Helena Bonham Carter
If Gillian Anderson doesn't win an Emmy for outstanding supporting actress, her co-star in "The Crown" just might. Anderson was nominated alongside Helena Bonham Carter, who plays Princess Margaret in "The Crown." It's the second year straight that Bonham Carter was nominated for the role, but she's been piling up Oscar and Emmy nominations since the late '90s. Thanks to more than 100 acting credits dating back to 1983, she has a net worth of $60 million. 
Find Out:
Regé-Jean Page
Reliable net worth information is not available for Regé-Jean Page, but the "Bridgerton" star is clearly not hurting for cash. When Netflix announced that Page would not be reprising his role as Simon Basset, the Duke of Hastings, for season 2, fans of the period drama were stunned. 
What was even more stunning is the amount of money that Page could have banked had he changed his mind. In April, the Hollywood Reporter broke the news that Page turned down an offer to return as a guest star for three to five episodes at a rate of $50,000 per episode — up to $250,000.
More From GOBankingRates