Celebrities With the Highest Net Worths in 2017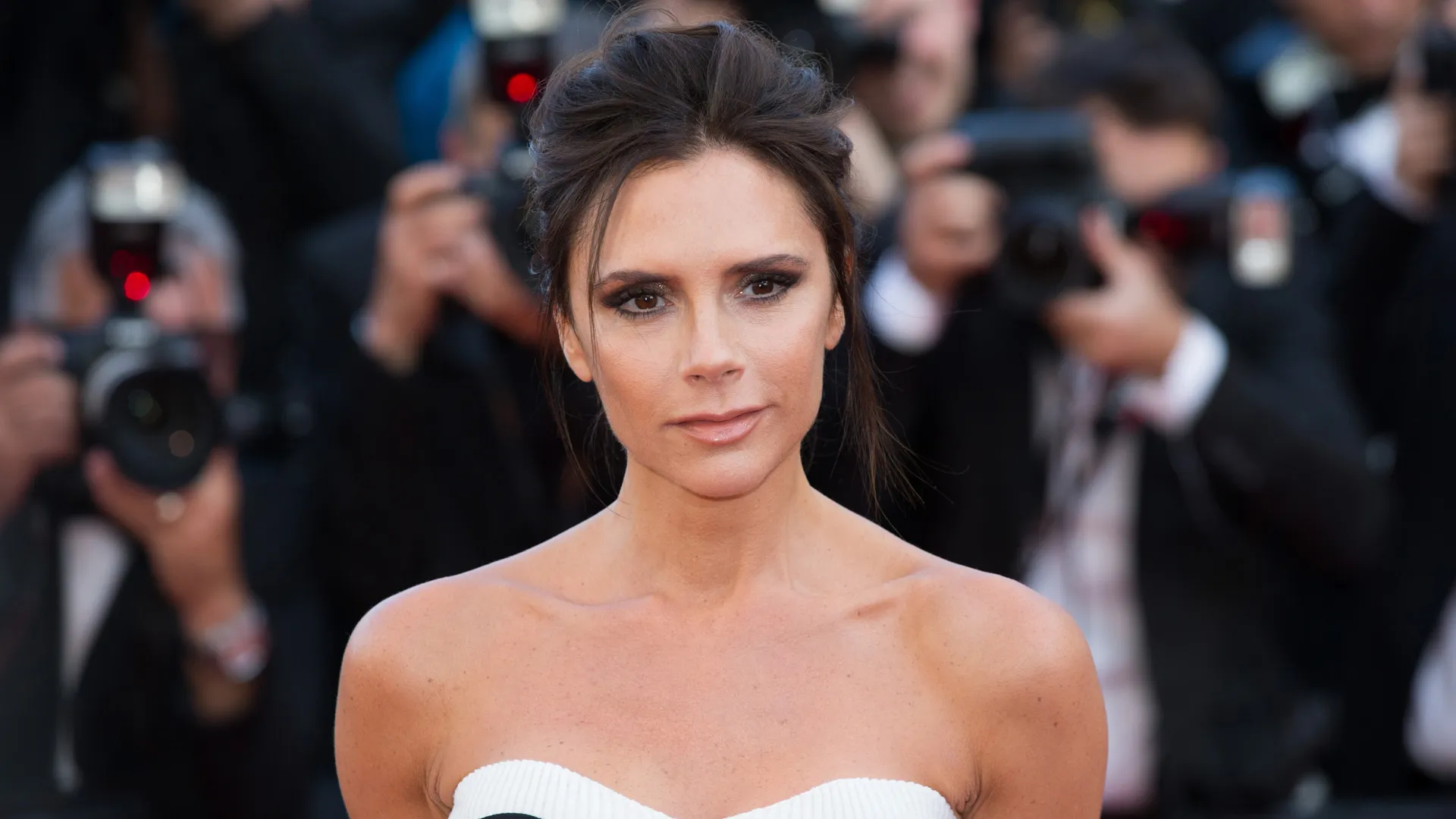 Many of the richest people in the world fly under the radar, but others are just as famous as they are wealthy, frequently appearing in celebrity news outlets. Being one of the world's billionaires is probably exciting enough; however, you have to be both rich and well known to make this particular list.
From brilliant entrepreneurs who changed the world to Hollywood stars beloved around the globe, here are 50 of the richest and most influential celebrities in 2017.
50. Johnny Depp Net Worth: $200 Million
Johnny Depp first rose to fame playing the titular character in 1990's "Edward Scissorhands," which led to many more idiosyncratic and often dark roles. Some of his best-known roles since include those in the films "Fear and Loathing in Las Vegas," "Sleepy Hollow" and the "Pirates of the Caribbean" series. As of 2017, Depp is earning $20 million per film, and his most recent project is a reprise of his role as Gellert Grindelwald in "Fantastic Beasts: The Crimes of Grindelwald."
49. Garth Brooks Net Worth: $310 Million
A 2012 inductee into the Country Music Hall of Fame, Garth Brooks is also the No. 1-selling solo artist in U.S. history. Brooks, who has been a prominent figure in the country music scene since 1989, retired from music in 2001 to spend more time with his family. However, he's since come out of retirement — releasing two new albums in 2014 and 2016 — and has been selling out shows across the U.S., though his tour is set to end on Dec. 16, 2017.
Make Your Money Work Better for You
48. Tom Hanks Net Worth: $350 Million
Forrest Gump, Sheriff Woody, Sam Baldwin, Chuck Nolan — the list of Tom Hanks' legendary roles goes on and on. The actor-writer-producer-director is a two-time Oscar winner for his roles in "Forrest Gump" and "Philadelphia." Hailed as one of Hollywood's top actors, Hanks' domestic lifetime box office gross is more than $4.1 billion. He reportedly makes between $10 and $20 million per film — rumored to be making $15 million for the upcoming "Toy Story 4."
47. Gisele Bündchen Net Worth: $360 Million
Active in fashion since the age of 14, Bündchen is considered an "Übermodel" because of her powerful presence in the modeling world. The Brazilian-born beauty — who is married to Patriots' quarterback Tom Brady — is one of the most recognized models in the world. She has graced the covers of top publications such as Vogue, Rolling Stone, Elle, Vanity Fair and many more.
46. Taylor Swift Net Worth: $380 Million
Country sweetheart-turned-superstar Taylor Swift has been a household name since releasing her debut album in 2007. The Grammy award-winning artist recently released her first album in three years: "Reputation," which is already the best-selling album of 2017. Selling over a million albums in its first week, "Reputation" reinforces Swift's status as one of the most popular musical artists in the world. And as far as lavish celebrity homes go, Swift owns five across the country — including a coastal mansion in Rhode Island.
45. LeBron James Net Worth: $400 Million
Known by many nicknames — King James, LBJ, Chosen One, Bron-Bron, The Little Emperor and The Akron Hamme — LeBron James is one of the most famous NBA players of all time. Playing the positions of shooting guard, power forward and small forward, James has been a member of the Cleveland Cavaliers since being drafted in 2003. As of 2017, James is the second-highest-paid NBA player with a salary of $33,285,709.
Make Your Money Work Better for You
44. Ellen DeGeneres Net Worth: $400 Million
With an estimated annual salary of $50 million, Ellen DeGeneres is easily the highest paid TV show host in 2017. Host of "The Ellen DeGeneres Show" and the voice of the adorably forgetful fish, Dory, DeGeneres also boasts nearly 50 million followers on Instagram. Her feed is populated with cute animals, funny children and hilarious clips from her TV show.
43. Barbra Streisand Net Worth: $400 Million
Barbra Streisand truly embodies what it means to be a jack of all trades. The powerhouse is a successful actress, singer, director, writer, composer, producer, designer, author, photographer and activist. The Oscar-award-winning star of "Funny Girl," Streisand recently appeared in an episode of "Modern Family" and in the 2012 movie "The Guilt Trip." She can also be heard recently on the soundtracks of "Stranger Things" and "The Marvelous Mrs. Maisel."
42. Larry David Net Worth: $400 Million
Writer, producer, comedian and actor, Larry David has been in the entertainment business since the early 1980s. He made a name for himself as a writer for the hit sitcom "Seinfeld." Since 2000, David has been writing, producing and starring in the HBO series "Curb Your Enthusiasm," which is a comedy sitcom that relies entirely on the improvisation of its cast for each episode.
41. Jon Bon Jovi Net Worth: $410 Million
In 1984, the band Bon Jovi released their first album, eponymously titled "Bon Jovi." Over the next couple of decades, Jon Bon Jovi and his fellow band members released hits such as "Runaway," "You Give Love a Bad Name," "It's My Life" and more. Singer-songwriter Jon Bon Jovi has been inducted into the Songwriters Hall of Fame and is considered one of the most powerful and influential people in the music business.
Make Your Money Work Better for You
40. Mel Gibson Net Worth: $425 Million
Best known for his roles in "Braveheart," "The Patriot" and "Signs," Mel Gibson is known for his intense acting style and rugged voice. Gibson has made upward of $25 million per film since the late nineties — earning top dollar for "The Patriot," "We Were Soldiers" and "Signs." Gibson is currently appearing in "Daddy's Home 2," alongside Mark Wahlberg and Will Ferrell.
39. Victoria Beckham Net Worth: $450 Million
Victoria Beckham's first claim to fame came in the mid-1990s, as she was a part of the Spice Girls group. Formerly known as "Posh Spice," Beckham later married soccer superstar David Beckham and made a name for herself as a fashion icon. Her collection includes clothing, shoes and accessories — in addition to recent collaborations with Estée Lauder and Target.
38. Bruce Springsteen Net Worth: $460 Million
For five decades, Bruce Springsteen has been entertaining the world with hits like "Born to Run" and "Born in the U.S.A." He can attribute most of his net worth to his decades of touring. Now pushing 70, Springsteen is still able to sell out a venue and keep a crowd captivated. In 2016, Springsteen published a memoir titled "Born to Run," reportedly earning him a $10 million advance.
37. Elton John Net Worth: $500 Million
Grammy award-winning superstar Elton John is one of the most well-known and revered solo artists of all time. John has sold more than 300 million records worldwide and had performed in over 80 countries in his career. Surpassed only by Elvis Presley and The Beatles, John is the third most successful artist in the history of American music charts. Some of his most popular hits include "Your Song," "Bennie and the Jets" and "Rocket Man."
Make Your Money Work Better for You
36. George Clooney Net Worth: $500 Million
First stepping on the scene in the TV show "ER," George Clooney quickly became a household name for his heartthrob status and superb acting chops. Today, Clooney is best known for his roles in films: "Oceans Eleven," "Up in the Air" and "The Descendents." Though he's stuck to movies for the past couple of decades, Clooney is returning to television in the upcoming mini-series, "Catch-22," based on Joseph Heller's novel.
35. Dolly Parton Net Worth: $500 Million
Recipient of the "Living Legend Award," nominee and/or winner of a Grammy, Emmy, Oscar and Tony, and founder of the Dollywood theme park — Dolly Parton is a powerhouse in the entertainment world. A few of the country legend's most notable songs include "Jolene" and "I Will Always Love You," which was later recorded by Whitney Houston.
34. Gloria Estefan Net Worth: $500 Million
In 1985, following the release of "Conga" with the Miami Sound Machine, Gloria Estefan became an international superstar. The Cuban singer soon found success as a solo artist, captivating audiences with songs like "Rhythm Is Gonna Get You" and "Get on Your Feet." Continuing her career with songs sung in both English and Spanish, Estefan has maintained her celebrity status for decades. Most recently, she received the Kennedy Center Honors for her body of work.
33. Beyoncé Net Worth: $500 Million
A woman who needs no last name, Beyoncé is an international superstar. She originally found success as a member of the girl group Destiny's Child before branching out into a hugely powerful solo career. Currently, Beyoncé is married to rapper Jay-Z, with whom she has three kids: Blue Ivy, Sir and Rumi.
Make Your Money Work Better for You
32. Mariah Carey Net Worth: $520 Million
With more No. 1 hits than any solo U.S. artist and a vocal range that's nearly out of this world, Mariah Carey is one of the most revered artists of the past few decades. She holds a record as the only artist to release a No. 1 single in each year of the '90s. Dubbed the "Queen of Christmas," Carey is well known for her version of, "All I Want for Christmas Is You." The song is so popular that it inspired an animated film of the same name.
31. Tom Cruise Net Worth: $570 Million
Star of hit movies like "Top Gun," "Jerry Maguire" and the "Mission Impossible" series, Tom Cruise has been a bonafide movie star since stepping on the scene in the mid-1980s. Cruise is reportedly earning between $20 and $30 million per film, making him one of the highest paid actors in Hollywood. Next up: Cruise is reprising his roles in "Top Gun" and "Mission Impossible" in two films to be released in 2018 and 2019.
30. Tyler Perry Net Worth: $600 Million
A powerful force in Hollywood, Tyler Perry has been the mastermind behind dozens of films, stage plays, television programs and more. Typically a force behind the camera, Perry has recently been spotted in acting roles — such as in "Alex Cross," "Gone Girl" and "Teenage Mutant Ninja Turtles."
29. Howard Stern Net Worth: $600 Million
Howard Stern is a DJ, talk show host, author and television personality. He's best known for his outrageous personality and button-pushing comedy. Stern is a regular on satellite radio and served as a host on the talent competition show "America's Got Talent" from 2011 to 2016.
28. Bono Net Worth: $700 Million
Paul David Hewson — aka Bono — has been the frontman for the pop-rock band U2 since the late-1970s. Over the past few decades, Bono has recorded and performed with the band and has gained attention for his philanthropic work over the years as well. In 2017, Bono and U2 embarked on the 30th-anniversary tour for their album "The Joshua Tree," grossing $62 million in the first four weeks.
Make Your Money Work Better for You
27. Tiger Woods Net Worth: $740 Million
Since turning pro in 1996, Tiger Woods has become one of the biggest names in golf. He's racked up 79 PGA tour victories, which have earned him more than $110 million in prize money. Sponsorships from a slew of companies, including Rolex, Upper Deck and Nike — which pays him $20 million per year — turned Woods into one of the richest celebrities in the world and help him maintain that status today.
26. James Patterson Net Worth: $750 Million
American author James Patterson has sold more than 350 million books and hosts a Guinness World Record for the most No. 1 New York Times best-sellers. A number of Patterson's books have been made into movies, including "Along Came a Spider," "Alex Cross" and "The Worst Years of My Life." The multi-genre author also helps run the Patterson Family Foundation, which supports colleges and college students in need.
25. Madonna Net Worth: $800 Million
Madonna's been rocking the charts since the 1980s and shows no sign of slowing down. The "Material Girl" was named Billboard's 2016 Woman of the Year, thanks in part to her status as the highest-grossing female touring artist in history. Her "Rebel Heart Tour" — which came to a close in March — sold more than a million tickets and grossed $170 million. And, since 1990, her shows have amassed more than $1.3 billion in gross sales.
24. Dr. Dre Net Worth: $800 Million
He rose to fame as part of the rap group N.W.A., but Dr. Dre has become one of the most famed hip-hop producers of all time. Dre co-founded Death Row Records in 1992 before creating Aftermath in 1996. Over the years, he's played a role in launching the careers of several iconic rap artists, including Snoop Dogg, Tupac Shakur and Eminem. However, the "Nuthin' But A 'G' Thang" rapper's biggest payday came in 2014, when he sold the company he co-founded, Beats Electronics, to Apple for an impressive $3 billion.
Make Your Money Work Better for You
23. P. Diddy Net Worth: $820 Million
P. Diddy, otherwise known as Sean Combs, is one of the richest celebrities in the world, but he hasn't had a hit song since 2004's "Shake Ya Tailfeather." Much of his fortune comes from his partnership with alcoholic beverage company Diageo, as he's been the face of the brand's Ciroc Vodka since 2007.
The initial deal called for a 50-50 split of the brand's profits, which brought him an estimated $100 million. Now, Forbes estimates that Combs earns an eight-figure annual salary from the brand, and if it's ever sold, he will get a nine-figure payout.
22. Jay-Z Net Worth: $900 Million
One of the most successful contemporary rappers, Jay-Z has released ten number-one albums. On the music scene since 1989, Jay-Z has released dozens of hits, including "Brooklyn's Finest," "99 Problems" and "Empire State of Mind." In 2009, Jay-Z signed a 10-year, $150 million contract with LiveNation. He's currently married to married to rapper Beyoncé, with whom he has three kids: Blue Ivy, Sir and Rumi.
21. David Copperfield Net Worth: $930 Million
Illusionist and entertainer David Copperfield started practicing magic at a young age — being invited to join the Society of American Magicians at the age of 12. This led to a starring role in "The Magic Man" on Broadway and two decades of highly rated television specials. He's currently performing for crowds regularly at the MGM Grand in Vegas.
20. Jerry Seinfeld Net Worth: $950 Million
Funnyman Jerry Seinfeld is one of the richest actors in comedy. His hit series, "Seinfeld" — which ran from 1989 to 1998 — brought him both fame and fortune, as he reportedly earned $1 million per episode during the show's ninth season. In addition to starring in the web series, "Comedians in Cars Getting Coffee," and maintaining a busy touring schedule, he's still raking in syndication profits from "Seinfeld." In 2015, Hulu bought the rights to the show for a reported $160 million, and Seinfeld received an undisclosed cut.
Make Your Money Work Better for You
19. Tory Burch Net Worth: $1 Billion
In 2010, Tory Burch became an instant success with the release of her first shoe design. Since then, the fashion designer has become a self-made billionaire. Her clothes, shoes, bags and accessories are sold in more than 3,000 stores across the country. Many of her designs are inspired by the styles of the 1960s and '70s.
18. J.K. Rowling Net Worth: $1 Billion
Easily the most successful author in history — from a financial standpoint, at least — J.K. Rowling is the author of the "Harry Potter" series. In addition to the "Harry Potter" books, Rowling has written a number of related one-offs, published crime novels under the pseudonym Robert Galbraith and written the screenplay for the movie, "Fantastic Beasts and Where to Find Them."
17. Paul McCartney Net Worth: $1.2 Billion
A member of the powerhouse musical group The Beatles, Paul McCartney is a singer, guitar player and songwriter. After the band dissolved, McCartney embarked on a solo career and has played with the same band for the past 15 years. Now 75 years old, McCartney is still touring and entertaining crowds just like he did decades ago.
16. Mark Cuban Net Worth: $2.7 Billion
Dallas Mavericks' owner Mark Cuban is one of the richest celebrities in sports. Before buying the NBA team, Cuban and his college friend Todd Wagner earned $5.7 billion when they sold their video portal, Broadcast.com, to Yahoo. Since then, Cuban has bought stakes in a number of companies, including Landmark Theaters, Magnolia Pictures and AXS TV.
Make Your Money Work Better for You
15. Donald Trump Net Worth: $3.1 Billion
On Jan. 20, 2017, Donald Trump made history when he became the first billionaire U.S. president. The real estate mogul earned his fortune by cultivating a large portfolio of luxury properties around the world, including hotels and golf clubs. Also a seasoned reality TV star, he hosted "The Apprentice" from 2004 to 2015 and remained the show's executive producer for the 2017 season.
14. Oprah Winfrey Net Worth: $3.2 Billion
Self-made powerhouse Oprah Winfrey overcame a tough childhood to become essentially the richest actor in the world — and talk show host, philanthropist, businesswoman, etc. From 1986 to 2011, she reigned as the queen of daytime television on "The Oprah Winfrey Show." Today, Winfrey is the chairman and CEO of her own cable television network, OWN: Oprah Winfrey Network, the founder of O, The Oprah Magazine and the head of Harpo Films.
13. Steven Spielberg Net Worth: $3.7 Billion
One of Hollywood's leading directors and producers, Steven Spielberg boasts a seriously impressive fortune. Since entering show business in the early 1960s, he's won four Academy Awards — one for "Saving Private Ryan," two for "Schindler's List" and the Irving G. Thalberg Memorial Award — and garnered more than $9.3 billion at box offices worldwide, according to Box Office Mojo.
12. James Packer Net Worth: $3.7 Billion
The former fiancé of Mariah Carey, Australian billionaire James Packer has been in the spotlight of late. And although news of the couple's breakup surfaced in October 2016, Packer remains in the media. A casino magnate, Packer recently unloaded a $448 million stake in Crown Resorts. He is also making money in the movie business; in 2006, he founded RatPac Entertainment with Brett Ratner.
Make Your Money Work Better for You
11. Richard Branson Net Worth: $5 Billion
High school dropout Richard Branson founded Virgin as a mail-order record company in 1970. Today, there are more than 100 Virgin companies, employing more than 60,000 employees around the world.
A phenomenally successful businessman, Branson is the only person in history to build $8 billion companies in eight different sectors. In 2000, he was knighted by the Prince of Wales at Buckingham Palace, making him Sir Richard Branson. He currently resides on Necker Island, a British Virgin Islands enclave that he purchased in 1978.
10. George Lucas Net Worth: $5.1 Billion
Creating the "Star Wars" franchise has made George Lucas one of the richest celebrities around. He founded his production company, Lucasfilm, in 1971 and sold it to Disney in 2012 for $4 billion. Since the sale, he's shifted his focus from filmmaking to charity work. In fact, Lucas revealed plans to give most of the proceeds of the deal to philanthropic causes — primarily those focused on educational issues.
9. Ralph Lauren Net Worth: $8.2 Billion
He grew up in poverty, but Ralph Lauren has created one of the most successful fashion empires of all time — and developed a fortune that puts him among the world's richest individuals. In 2015, he stepped down from his role of Ralph Lauren CEO but maintained his chairman position.
Lauren has a car collection valued at more than $300 million, but the billionaire also gives plenty back through the Polo Ralph Lauren Foundation.
8. Elon Musk Net Worth: $20 Billion
SpaceX, Tesla and SolarCity founder Elon Musk is the inspiration for the modern-day Tony Stark. Already one of the richest celebrities on Earth, he's now leading the charge to colonize Mars.
The PayPal co-founder is widely considered one of the most successful entrepreneurs in history, due to his willingness to take bold risks that result in major rewards. In 2015, Musk debuted his latest venture, OpenAI, which is a non-profit artificial intelligence company.
Make Your Money Work Better for You
7. Sergey Brin Net Worth: $38 Billion
Google co-founder Sergey Brin moved to the U.S. from Russia as a child and is now the richest immigrant in the country. Currently the president of Alphabet — Google's parent company — Brin is known for his outsized sense of humor, devotion to Burning Man and penchant for giving back.
Generous as well as wealthy, he has donated at least $160 million to Parkinson's research and $1 million to the Hebrew Immigrant Aid Society — which helped his family settle in the U.S. — among other causes.
6. Larry Page Net Worth: $40 Billion
In a move that helped shape modern society, Larry Page co-founded Google with Brin in 1998. Once the CEO of Google, he shifted to a top spot at Alphabet in 2015.
Despite founding the Carl Victor Page Memorial Foundation in 2006 — named after his father — and donating hundreds of millions to charity, Page raised eyebrows at a TED conference in 2014, when he announced that he'd rather leave his fortune to innovators like Elon Musk than charitable organizations.
5. Michael Bloomberg Net Worth: $56 Billion
Former New York City Mayor Michael Bloomberg reprised his role as Bloomberg LP CEO in 2015. The self-made billionaire businessman got his start in an entry-level Wall Street job in the 1960s, before co-founding his own company in 1981.
In addition to running Bloomberg LP, he's also a World Health Organization global ambassador. Over the years, Bloomberg has donated more than $4 billion to causes like gun control and climate change, according to Forbes.
4. Mark Zuckerberg Net Worth: $72 Billion
In addition to running a social network with an average of 1.18 billion daily active users, the Facebook chairman and CEO is focused on making the world a better place. Zuckerberg and his wife, Priscilla Chan, pledged to give away 99 percent of their Facebook stock over their lifetimes. The couple also plans to spend $3 billion in the next decade in an effort to end all suffering from disease by the end of this century.
Make Your Money Work Better for You
3. Warren Buffett Net Worth: $75 Billion
Largely considered one of the most talented investors on the planet, Warren Buffett is the CEO of Berkshire Hathaway. Nicknamed the "Oracle of Omaha," Buffett is also one of the richest celebrities of all time, but he maintains a notably modest lifestyle. He's lived in the same Omaha, Neb., home since 1958 — purchased for $31,500 — and drives a 2014 Cadillac XTS.
2. Bill Gates Net Worth: $90 Billion
Microsoft co-founder Bill Gates is the second-richest person in the world. Along with his childhood friend Paul Allen, the Seattle native — and Harvard University dropout — started Microsoft in 1975.
Still a member of the company's board, Gates has shifted his focus to the charitable organization he founded with his wife, the Bill & Melinda Gates Foundation. Topping the list of richest celebrities in 2016, Bill Gates has fallen to number two this year.
1. Jeff Bezos Net Worth: $100 Billion
New to the top of the list this year is Jeff Bezos, the founder and chief executive officer of Amazon.com and owner of The Washington Post. When he first founded Amazon in 1995, the business model focused solely on selling books. Now, this multi-billion dollar company sells just about anything you could think of. Thanks to the success of Amazon's Black Friday deals, Bezos is officially a $100 billionaire as of November 2017.

BEFORE YOU GO
See Today's Best
Banking Offers