15 Richest Supermodels to Walk Fashion Week

7 min Read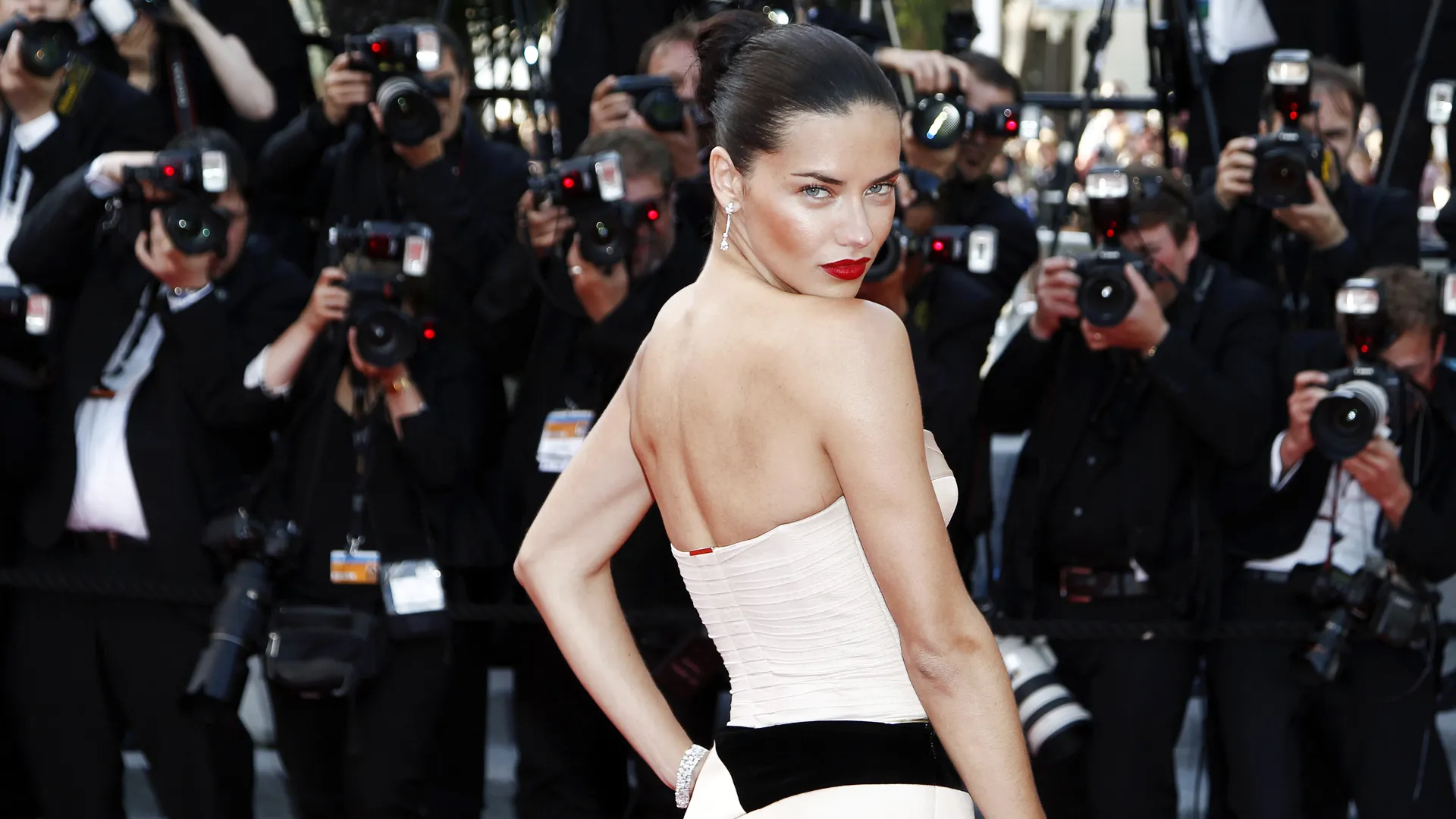 The most stylish time of the year is upon us. A bi-annual event, the second installment of New York Fashion Week 2017 will take place from Sept. 7 to Sept. 13.
Many of the world's most glamorous models will descend on New York City to strut the runway sporting spring 2018 collections of high-end designers like Badgley Mischka, Christian Siriano, Marchesa and alice + olivia by Stacey Bendet. Get excited for fashion week by taking a look at the richest women who have walked the runway in haute couture.
Make Your Money Work Better for You
Ashley Graham Net Worth: $1 Million
Plus-sized model Ashley Graham made her NYFW debut in February 2017 while walking in the Michael Kors fashion show. The "America's Next Top Model" judge has been modeling since age 12 and is passionate about helping women appreciate their bodies at any size.
She hasn't yet made Forbes' list of top-earning models, but she did land a spot in the magazine's "2016 30 Under 30: Art & Style" compilation.
Dress Like a Model for Less: 35 Ways to Save Money on Clothes
Jasmine Tookes Net Worth: $5 Million
In February 2017, Jasmine Tookes stayed busy at New York Fashion Week, gracing the runway in 2017 collections by Jeremy Scott, Jonathan Simkhai and Prabal Gurung. A Victoria's Secret model since 2015, she made Forbes' list of highest-paid models for the first time in 2016, when she earned $4 million.
Karolina Kurkova Net Worth: $10 Million
Former Victoria's Secret model Karolina Kurkova has plenty of NYFW experience. Recently, she strutted her stuff in Christian Siriano's February 2017 show and Marchesa's 2015 show.
It's been almost a decade since Kurkova was included on Forbes' list of highest-paid models, but in 2008 she made the cut with $5 million in earnings.
Bella Hadid Net Worth: $12 Million
Gigi Hadid's younger sister is quickly making a name for herself in the fashion world. During the Fall 2017 New York Fashion Week, Hadid walked the runway for some of the world's most prestigious designers, including Zadig & Voltaire, Alexander Wang, Brandon Maxwell, Oscar de la Renta, Carolina Herrera, Prabal Gurung, Anna Sui and Ralph Lauren.
According to a recent Los Angeles Times article, the model will also appear in this year's Victoria's Secret fashion show, set for Nov. 28.
Make Your Money Work Better for You
Gigi Hadid Net Worth: $13 Million
Current "It girl" Gigi Hadid has modeling in her DNA, as her mother — former "Real Housewives of Beverly Hills" star Yolanda Hadid — was a top model in the 1980s and 1990s. She took New York Fashion Week 2017 by storm in February, when she opened the shows of both Anna Sui and Jeremy Scott.
She'll debut the fall Tommy x Gigi collection — her third collaboration with Tommy Hilfiger — on Sept. 19 in London. Hadid earned $9 million in 2016, according to Forbes.
Jourdan Dunn Net Worth: $13 Million
Discovered at a chain store in London when she was just 15 years old, Jourdan Dunn has been rocking NYFW for years. In February 2017, she walked in the Brandon Maxwell and La Perla fall shows.
Dunn made Forbes' list of the highest-paid models in 2015, with $3.5 million in earnings for the year. An all-around fashionista, she launched athleisure line Londunn with Missguided in March 2017.
Karlie Kloss Net Worth: $16 Million
More than just a pretty face, former Victoria's Secret Angel Karlie Kloss quit the lingerie company in 2015 to start classes at New York University. However, she left room in her schedule for NYFW, including an especially busy stint in February 2016, when she walked for Carolina Herrera, Diane von Furstenberg and Ralph Lauren, and opened and closed the show for Jeremy Scott.
Also a tech whiz, Kloss founded girls' coding camp Kode with Klossy in 2014. One of the top-earning models of 2016, Kloss made $10 million last year, according to Forbes.
Kendall Jenner Net Worth: $18 Million
Thanks to her family's show "Keeping Up With the Kardashians," the world has watched Kendall Jenner evolve from an adorable 11-year-old to a stunning and rich supermodel.
During New York Fashion Week in February 2017, Jenner strutted the runway for Alexander Wang, Ralph Lauren, Marc Jacobs and Anna Sui, and closed shows for both La Perla and Michael Kors.
In 2016, Jenner earned $10 million, giving her the No. 3 spot on Forbes' list of highest-paid models.
Make Your Money Work Better for You
Cara Delevingne Net Worth: $21 Million
The current face of PUMA's "Do You" campaign, Cara Delevingne temporarily quit modeling in 2015 but came out of retirement in 2016 to walk for Chanel. It's been awhile since the British model appeared at NYFW, but she did strut the catwalk for Marc Jacobs in September 2013.
Also an actress, Delevingne has starred in a number of films, including "Paper Towns" and "Suicide Squad." She earned $8.5 million in 2016, according to Forbes.
Candice Swanepoel Net Worth: $25 Million
South African beauty Candice Swanepoel made a splash at NYFW in September 2015, when she tripped on the Givenchy runway. Like a true professional, she got up and finished her walk in style.
Continuing to impress, the Victoria's Secret Angel returned to modeling lingerie for the brand in May 2017, just eight months after giving birth to her son. Forbes listed her 2016 earnings at $7 million.
Christy Turlington Net Worth: $30 Million
During the 1980s and 1990s, Christy Turlington was one of the most sought-after supermodels in the world. Certainly no stranger to NYFW, she walked the runway for Ralph Lauren in 1993.
When Forbes first started calculating model salaries in 1999, Turlington was one of five to be listed, with $7 million in earnings for the year. The brainy NYU alum wrote Karlie Kloss a recommendation letter for her alma mater and founded Every Mother Counts, a nonprofit focused on maternal health.
Naomi Campbell Net Worth: $60 Million
Discovered at age 15, Naomi Campbell has been modeling for more than three decades. She's graced plenty of NYFW runways and walked for La Perla in February 2017.
Also an actress, Campbell recently appeared on several episodes of "Empire" and served as a coach on the reality series "The Face." Forbes started calculating model earnings after Campbell's heyday, but given her current net worth, she likely would have made the cut.
Don't Miss Out: Celebrate NYFW for Less With Vera Wang and More
Make Your Money Work Better for You
Adriana Lima Net Worth: $75 Million
Named a Victoria's Secret Angel in 2000, the stunning Brazilian model is still wearing her wings 17 years later, making her the brand's longest-running model. When she's not performing her angelic duties, she makes time for NYFW, even walking in the September 2016 Marc Jacobs show.
Currently serving as the face of Maybelline, Vogue Eyewear and IWC watches, Lima ranked No. 2 on Forbes' list of the highest-paid models for 2016, when she made $10.5 million.
Cindy Crawford Net Worth: $100 Million
One of the most iconic supermodels of all time, Cindy Crawford strutted the catwalk for Todd Oldham during NYFW in April 1994. A seasoned professional, she also walked the runway at the Esteban Cortazar spring/summer show in September 2003.
Crawford passed her good looks on to her lookalike 15-year-old daughter Kaia Gerber, who is now following in her mother's footsteps with a modeling career of her own.
Crawford's recent earnings haven't been revealed. However, given her many business endeavors, the former model is likely doing well for herself. She currently has her own skincare line, Meaningful Beauty, and an interior design brand called Cindy Crawford Home.
Gisele Bündchen Net Worth: $360 Million
She retired from the runway in 2015, but Gisele Bündchen hit the catwalk at Alexander Wang's February 2012 show, much to the surprise and delight of the crowd. By then, doing the model walk was second nature for the Brazilian beauty, who served as a Victoria's Secret Angel from 1999 to 2006.
In 2016, Bündchen topped Forbes' list of the highest-paid models with $30.5 million in earnings for the year.
Next Up: Celebrities Who've Made Big Bucks Off Infomercials
Net worth information was taken from Celebrity Net Worth.
About the Author