Ryan Seacrest, Whoopi Goldberg and More of the Richest Talk Show Hosts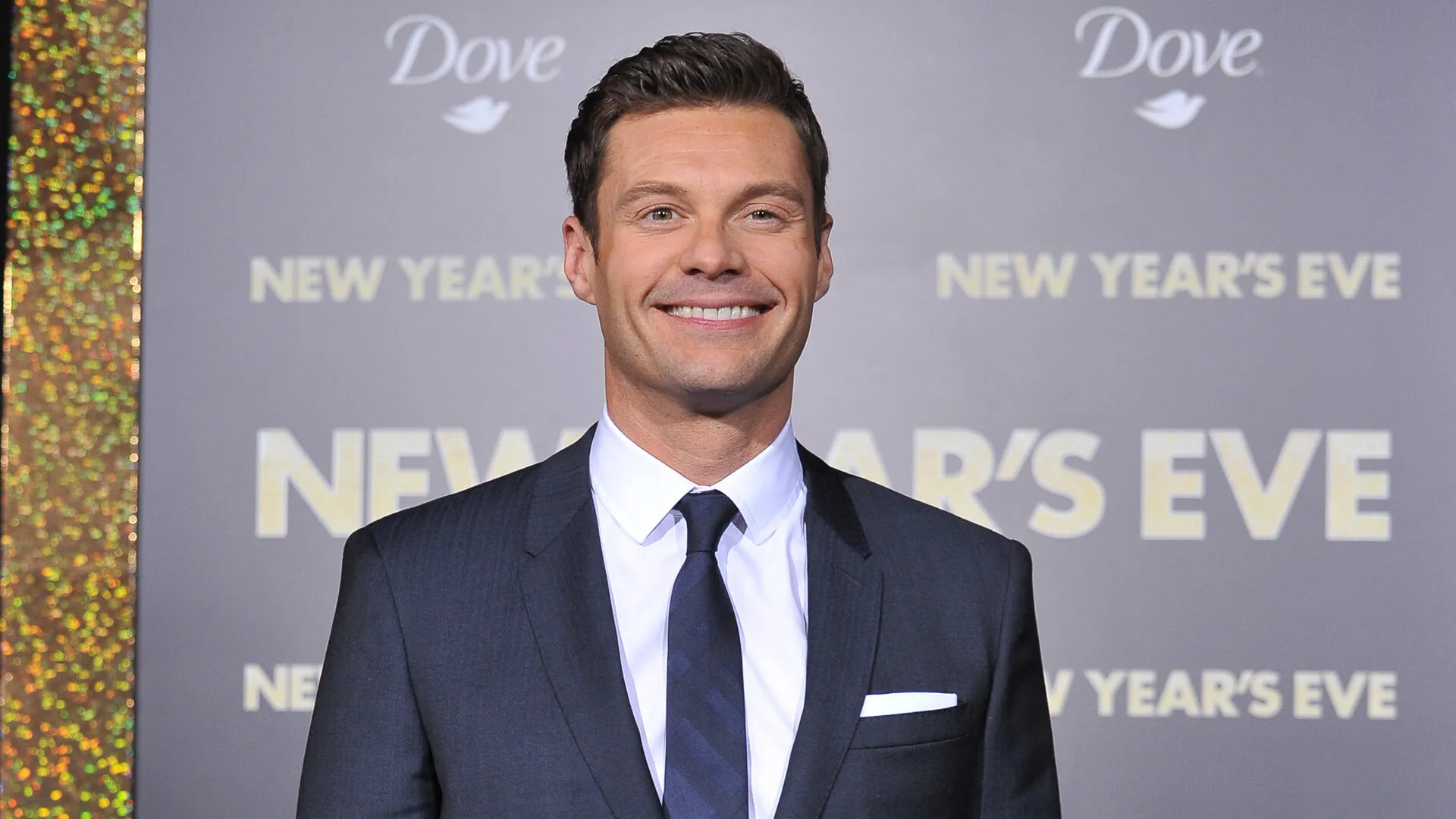 Quite literally a host with the most, many of the biggest names in the talk show business are a whole lot richer than the movie stars and famous musicians they interview. Some made the bulk of their money elsewhere, while others have simply earned a fortune just being themselves.
Talk show hosts often have a steady presence in viewers' lives, as many habitually tune into morning shows while getting ready for work or late-night programs while winding down from the day. Unlike many television programs, talk shows also typically air five days per week, allowing hosts to become seriously familiar faces.
These shows offer an enormous platform for hosts to grow their star power — and their bank account. Of course, all talk show hosts aren't sitting atop massive fortunes. Keep reading to learn which of the most familiar faces are the wealthiest.
Last updated: Jan. 15, 2021
Jimmy Kimmel
He's hosted "Jimmy Kimmel Live!" on ABC since 2003, and earns $15 million per year for his work on the eponymous late-night talk show. Before that, he rose to fame as the co-host of "The Man Show" on Comedy Central, which ran from 1999-2003 and briefly returned in 2014.
Jimmy Fallon
The "Saturday Night Live" alum has hosted NBC's "The Tonight Show Starring Jimmy Fallon" since 2014. He earns $16 million per year for his work on the show.
Also a New York Times bestselling children's book author, Fallon previously hosted "Late Night With Jimmy Fallon" from 2009-2014. He's also worked as an actor, starring in films like "Fever Pitch" and "Factory Girl."
Make Your Money Work Better for You
Whoopi Goldberg
Co-hosting "The View" on ABC since 2005, Whoopi Goldberg earns an annual salary of approximately $8 million per year. Also an iconic actress with nearly 200 credits to her name, some of her most famous works include "Ghost" and the "Sister Act" films. In fact, she was paid $7 million for her starring role in the 1993 sequel "Sister Act 2," according to Entertainment Weekly.
Stephen Colbert
The comedian has helmed "The Late Show With Stephen Colbert" on CBS since 2015, where he reportedly earns $15 million per year. Previously, the bestselling author hosted Comedy Central's "The Colbert Report" from 2005-2014 and served as a correspondent on "The Daily Show" from 1997-2008.
Kelly Ripa
It's been 20 years since she replaced Kathie Lee Gifford as Regis Philbin's co-host on the morning show now titled "Live With Kelly and Ryan." Kelly Ripa reportedly earns $22 million per year for her work on the syndicated talk show, but that's not her only source of income.
The former "All My Children" star and her husband, Mark Consuelos, have also helmed Milojo Productions for more than a decade. Ripa also still acts, most recently guest-starring on "Riverdale" and lending her voice to "American Housewife."
Conan O'Brien
Long-time talk show host Conan O'Brien has hosted "Conan" on TBS since 2010. He earns $12 million per year for his work on the show, but it's coming to an end in June 2021.
He'll continue creating his "Conan Without Borders" specials on TBS, but will also launch his own weekly variety series on HBO Max. Additionally, he'll continue on with his podcast "Conan O'Brien Needs a Friend."
Make Your Money Work Better for You
Sharon Osbourne
She's been co-hosting "The Talk" on CBS since 2010, but that's just one chapter of Sharon Osbourne's career history. Alongside her family, she starred in the reality series "The Osbourne's" before becoming a judge on the hit series "The X Factor" for seven seasons and "America's Got Talent" for five seasons.
The bestselling author also has more than 40 years of experience in the music industry. She managed her husband, Ozzy, and several other artists, including The Smashing Pumpkins and Motorhead.
Ryan Seacrest
Longtime "American Idol" host Ryan Seacrest became Kelly Ripa's co-star on "Live With Kelly and Ryan" in 2017. He earns a salary of around $75 million for his various endeavors.
The multitalented star also hosts ABC's annual New Year's Eve special "Dick Clark's New Year's Rockin' Eve With Ryan Seacrest" and "E! Live From the Red Carpet" award shows. His Ryan Seacrest Productions is behind several hit shows, including "Keeping Up With the Kardashians" and "Shahs of Sunset." He's also the host of the nationally syndicated morning radio show "On Air With Ryan Seacrest."
Dr. Phil
Now in its 19th season, Dr. Phil McGraw has been helping guests solve their problems on his CBS daytime talk show "Dr. Phil" since 2002. Previously a licensed psychologist in Texas, McGraw has written nine New York Times bestsellers.
Before he was a television star, McGraw founded the trial science firm Courtroom Science Inc. His work at the company inspired the television series "Bull," which he co-created and serves as an executive producer and writer.
Ellen DeGeneres
It debuted in 2003, and "The Ellen DeGeneres Show" is still going strong. Comedian Ellen DeGeneres is seriously cashing in on her syndicated daytime talk show, earning $75 million a year.
Of course, major paydays are nothing new to the comedian, as a Variety report revealed she earned $20 million-$25 million for a Netflix standup special in 2019. Also an actress, DeGeneres voiced Dory in "Finding Nemo" and starred in the eponymous sitcom "Ellen" in the 1990s.
More From GOBankingRates
All net worths were sourced from Celebrity Net Worth and are accurate as of Jan. 15, 2021.