Sir Paul McCartney's Net Worth: Ex-Beatle Tours 'Out There' With New Dates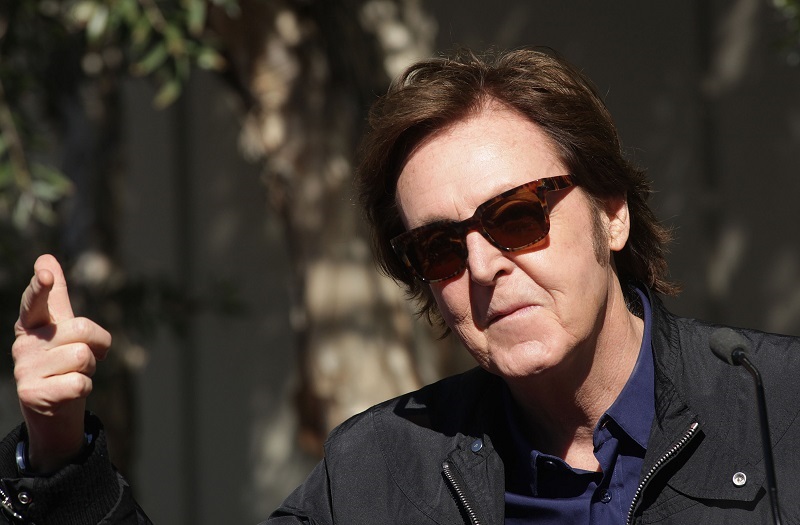 Former Beatle Sir Paul McCartney announced on Tuesday new performance dates for his 2015 tour "Out There," including shows in Columbus, Ohio, State College, Penn., Toronto, Detroit and Buffalo, N.Y., scheduled from Oct. 13 to Oct. 22. Read on to find out how much tickets cost and Paul McCartney's net worth.
Paul McCartney Tickets for 'Out There' Tour Dates
The Paul McCartney tour dates include his first-ever concert in Buffalo, according to Syracuse.com. This will be the first show McCartney (aka "Macca") has ever performed in Buffalo, including his time with the Beatles and Wings.
For the Buffalo concert, Paul McCartney tickets start at $29.50 and go up to $263.50 on Tickets.com. VIP packages to McCartney's "Out There" concert, however, range from $455 to $2,000. But two grand might be worth it for diehard McCartney fans; the Front Row Package includes a front-row ticket, an invite to McCartney's private sound check, access to the pre-show reception and more.
Make sure to buy your tickets as soon as they go on sale, as Paul McCartney tickets tend to jump up to around $300 on the secondary market, reports Forbes. Tickets for U.S. "Out There" tour dates go on sale Monday, Aug. 31; Toronto tickets go on sale Friday, Aug. 28, reports JamBase.com.
Read: Your Ultimate Guide to Summer Festivals and Concerts in 2015
Paul McCartney Net Worth Makes the Beatles Legend a Billionaire
How much is the former Beatles front man worth? After decades of touring, putting out new albums and earning royalties on his popular music, McCartney has built up quite a fortune. His fortune has officially passed the billion-dollar mark to stand at $1.1 billion (£730 million), according to British news publication The Sunday Times (via Forbes), making him the richest British musician in the world.
"When you first get money, you buy all these things so no one thinks you're mean, and you spread it around," McCartney said of the experience in his early career of achieving nearly overnight success in a 1984 interview with Playboy. But he learned quickly that money isn't everything: "You get a chauffeur and you find yourself thrown around the back of this car and you think … I was happier when I had my own little car! I could drive myself!"
But despite the Beatles' hippie image portrayed in their later albums, McCartney still knew the value of money. "Somebody said to me, 'But the Beatles were anti-materialistic,'" McCartney once said. "That's a huge myth. John and I literally used to sit down and say, 'Now, let's write a swimming pool.'"
Paul McCartney's paychecks continue to be huge. Not only does he earn royalties for properties related to the Beatles, he also earns money from his solo work — like the Christmas favorite "Wonderful Christmastime" — as well as his other music group, Wings. He also received earnings from his extensive "Out There" tour dates in 2015, accumulating a decent chunk of change. Paul McCartney's earnings totaled $51.5 million from June 2014 to June 2015, according to Forbes.
Paul McCartney 'Out There' at the Firefly Music Festival
See Paul McCartney's recent performance and almost-birthday celebration at the Firefly Music Festival in Dover, Del., in the video below:
Photo credit: DFree / Shutterstock.com