Steve Carell's Net Worth: The 40-Year-Old Virgin Turns 53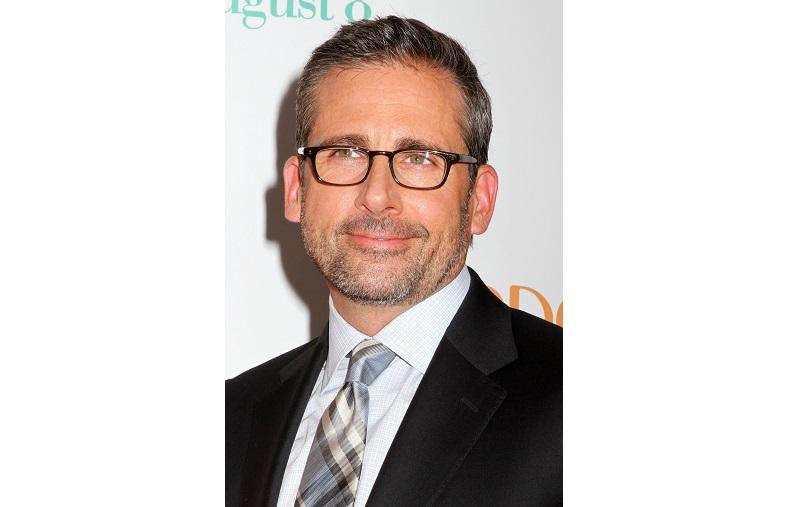 Comedian, writer, actor and satirist Steve Carell has crushed audiences, accumulated a legion of loyal fans and piled up cash not only with iconic roles on the big screen, but also with unforgettable parts on some of the most successful television shows of his generation.
Born in Concord, Mass., on August 16, 1962, Carell will enjoy his 53rd birthday as a millionaire many times over. See how this comedic powerhouse turned his trademark deadpan delivery into a personal fortune.
Related: Minions Movie Cast By The Numbers: Jon Hamm Net Worth Vs. Sandra Bullock Net Worth
Steve Carell Net Worth: $50 Million
Steve Carell already had some modest credits as a writer and performer for "The Dana Carvey Show" prior to 1999, but that year, Carell got his breakout television role as a clueless news correspondent on "The Daily Show." He parlayed his role on the iconic show into success on the big screen in more than 20 movies. His role in the award-winning television series, "The Office," also helped Steve Carell's net worth jump to the $50 million mark.
Carell has had roles on other television series, such as "Just Shoot Me," "Strangers with Candy" and "Come to Papa," along with several appearances on "Saturday Night Live." It was his role on "The Office," however, that earned him global success.
In 2005, Carell earned a Golden Globe for Best Actor in a Comedy Series for his portrayal as Michael Scott. Steve Carell's original salary on "The Office" was between $50,000 and $75,000 per episode. By the time he left the show in 2010, he was earning $300,000 per episode, plus back-end profits.
Steve Carell Movie List and Salary
Steve Carell has appeared in 22 movies with unforgettable roles in films like "Anchorman" and "Bruce Almighty." The actor has also tackled more serious roles, such as in the true-crime psychological drama "Foxcatcher," which earned him an Oscar nomination.
Steve Carell movies gross an average of $104.2 million each, and rake in $2.3 billion domestically. Here are a few of the most popular — and most profitable — movies featuring Steve Carell.
"The 40-Year-Old Virgin"
Carell's "Anchorman" colleagues helped him land his breakout role as a hapless but lovable retail clerk in "The 40-Year-Old Virgin," which Carell wrote and co-scripted. His role in the comedy, during which he received an actual chest waxing, earned him $500,000. The movie grossed $177.4 million worldwide, and launched his career as a leading man on film.
"Evan Almighty"
Carell earned $5 million for his role in "Evan Almighty," the sequel to "Bruce Almighty." "Evan Almighty" earned more than $173 million worldwide and $31 million its opening weekend.
"Date Night"
By the time "Date Night" premiered in 2010, Steve Carell was a household name among comedy fans. The movie was boosted by co-star Tina Fey and centered around a couple looking to reignite the passion in their relationship. The action-comedy, which earned Carell $12.5 million, reportedly cost $125 million to produce. It earned $152.3 million worldwide, with an opening weekend take of more than $25 million.
"Dinner for Schmucks"
Although the movie cost $69 million to produce, "Dinner for Schmucks" earned just $73 million domestically at the box office. Globally, it took in nearly $87 million. Steve Carell earned $12 million for his role as Barry, a bumbling IRS employee who doesn't realize he's the butt of jokes — or that he's ruining the life of a man who pranked him.
"Despicable Me"
Carell earned $500,000 for his role as Gru, the main character in the 2010 animated movie "Despicable Me." The Universal film, which spawned two sequels also featuring Carell, is one of the most successful movies the actor has ever appeared in, grossing more than half a billion dollars worldwide on a production budget of just $69 million.
"Crazy, Stupid Love"
"Crazy, Stupid Love" is one of the most highly-rated films of Steve Carell's career. The movie features Carell as an average, successful man who begins to date after discovering his wife has been cheating on him and wants a divorce.
The movie cost $50 million to make and raked in nearly $143 million at the box office worldwide. For his part, Carell earned $15 million, which represented the bulk of his $17.5 million income in 2011.
Despite his age, Steve Carell shows no signs of slowing down his acting career. He is slated to appear in numerous projects through the end of 2015 and 2016, including films like "Freehold" and "The Big Short."
Photo credit: JStone / Shutterstock.com