Oprah and 24 More Celebrities With Secret Business Empires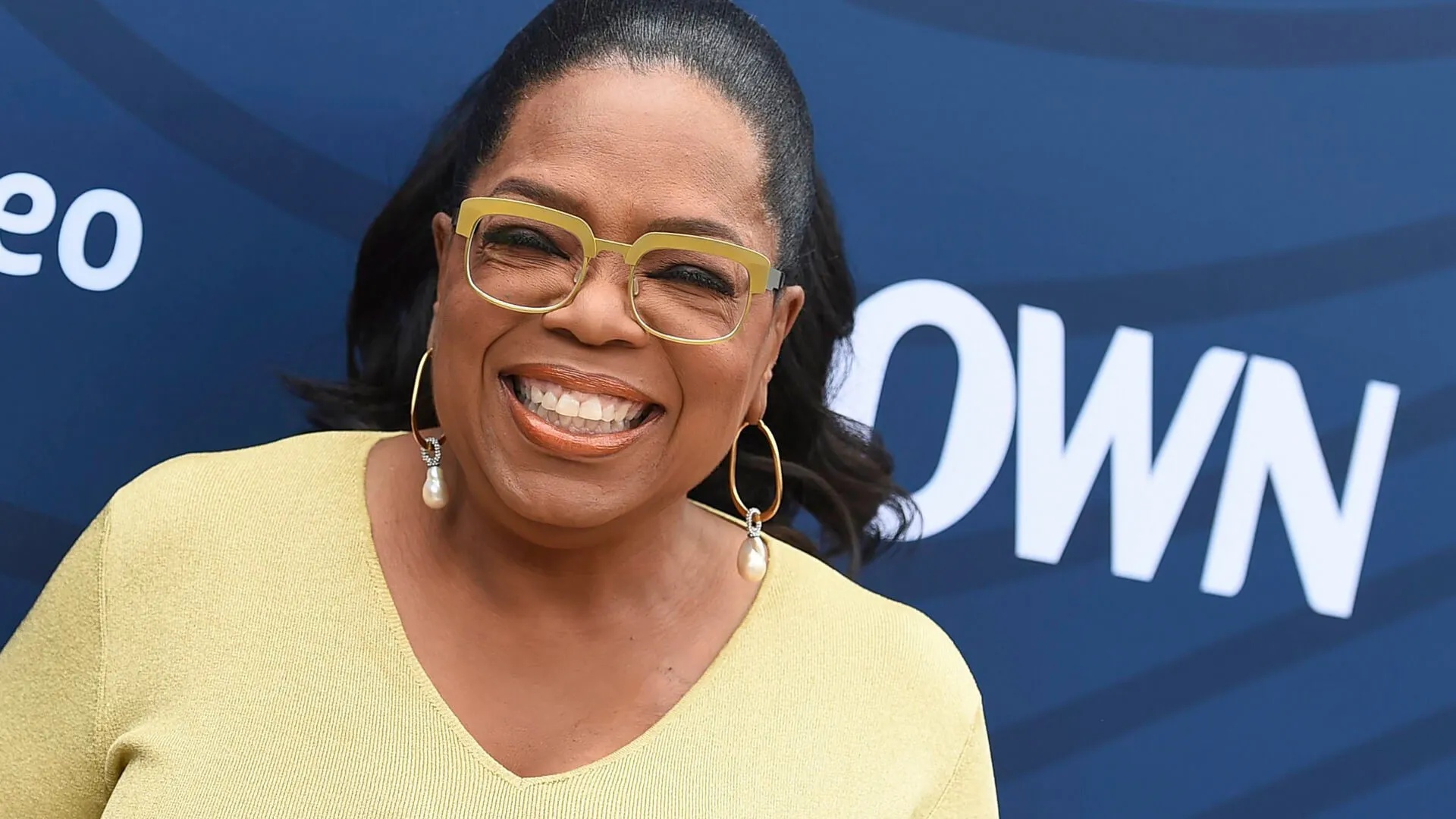 Jessica Alba
Net Worth: $100 million
Business: The Honest Company
Valued at $756 million as of October 2017, Jessica Alba launched The Honest Company in 2012 to provide consumers with safe, nontoxic household and baby products. In 2016, the company pulled in a reported $250 million in revenue.
In its latest funding round in June 2018, The Honest Company raised $200 million in a series led by consumer-focused private equity firm L Catterton, according to The Hollywood Reporter. The "Fantastic Four" actress reportedly owns 15% to 20% of the company, according to Forbes.
But there has been some controversy surrounding The Honest Company. Its valuation dropped from an estimated $1.7 billion, and it settled two lawsuits in the summer of 2017, Reuters reported. In May 2021, The Honest Company went public on the stock market.
Drew Barrymore
Net Worth: $125 million
Businesses: Flower Films, Flower Beauty, Beautiful by Drew
Drew Barrymore has been in the movie business since childhood and started her own production company in 1995. Flower Films has produced many of Barrymore's projects, including "Santa Clarita Diet" and "Whip It."
She expanded her business portfolio to the world of beauty, fashion and home goods with her Flower brand. Her Flower Beauty line includes makeup, fragrance and beauty accessories, and is sold at affordable prices at Walmart and Ulta.
She also launched Flower Eyewear, which sells sunglasses, reading glasses and prescription lenses, all for under $100. Her home goods line, Beautiful by Drew, can be found at Walmart.
Make Your Money Work Better for You
Sean 'Diddy' Combs
Net Worth: $855 million
Business: Combs Enterprises
Sean "Diddy" Combs is the chairman and CEO of Combs Enterprises, the umbrella company for a number of his businesses across entertainment, fashion, fragrances, beverages and more. Businesses under Combs Enterprises include Bad Boy Worldwide Entertainment Group, Sean John, Combs Wine & Spirits, AQUAhydrate, The Blue Flame Agency, Revolt Films and Revolt Media & TV. Ciroc vodka — which is part of Combs Wines & Spirits — is now the main driver of his wealth, according to Forbes.
Lauren Conrad
Net Worth: $40 million
Businesses: LC Lauren Conrad, The Little Market
She rose to fame on the MTV reality shows "Laguna Beach" and "The Hills," but Lauren Conrad has emerged as a lifestyle guru and entrepreneur. Since 2009, the designer has partnered with Kohl's on her LC Lauren Conrad line, which includes clothing, accessories, handbags, shoes, jewelry and home goods. She is also the co-founder of  The Little Market, a nonprofit fair trade shop that provides income for artisans and their families around the world.
Francis Ford Coppola
Net Worth: $400 million
Business: Francis Ford Coppola Winery
Academy Award-winning director Francis Ford Coppola has been involved in the wine industry for roughly 40 years, and he's building a new vineyard-inspired empire. Along with his wife, Eleanor, the Hollywood heavyweight purchased what is now called the Francis Ford Coppola Winery in 2006.
Today, it's home to 10 wine brands. Located in Sonoma County, California, its onsite production facility can produce up to 10,000 cases per day.
Cindy Crawford
Net Worth: $400 million
Businesses: Meaningful Beauty, Cindy Crawford Home, Ladder
Supermodel Cindy Crawford has traded the runway for the boardroom. She's the co-founder of the anti-aging skincare line Meaningful Beauty.
She also has a line of home goods, Cindy Crawford Home, which sells at Rooms to Go and Furniture.com and brings in annual revenue of $250 million, Forbes reported in 2015. In January 2019, Crawford collaborated with LeBron James, Arnold Schwarzenegger and Lindsey Vonn to launch Ladder, a line of wellness supplements.
Make Your Money Work Better for You
Robert De Niro
Net Worth: $500 million
Businesses: Nobu, Tribeca Enterprises, various other restaurants
Robert De Niro is a celebrity making serious money in the food industry. In 1994, De Niro partnered with chef Nobu Matsuhisa to open the Japanese restaurant Nobu. The enterprise has grown to over 40 locations and 16 Nobu hotels, with more opening soon.
In June 2018, Nobu Hospitality announced it would soon open condos, and it expects to reach $1 billion in revenue in the next five years, Fortune reported.
The "Dirty Grandpa" star has an ownership stake in several other restaurants, including New York City's Locanda Verde and the Tribeca Grill. Additionally, he co-founded media company Tribeca Enterprises in 2003. The company has an estimated annual revenue of $17.3 million, according to Crunchbase.
Bethenny Frankel
Net Worth: $80 million
Business: Skinnygirl
Bethenny Frankel, who gained fame on "The Real Housewives of New York City," sits atop a $100 million Skinnygirl lifestyle empire. The brand started as Skinnygirl Cocktails — she sold it in 2011 to Beam Global for an undisclosed sum that Forbes estimates at $100 million — but it now includes a range of products from shapewear to salad dressing.
Kate Hudson
Net Worth: $80 million
Businesses: Fabletics
Kate Hudson co-founded the activewear line Fabletics in 2013 as a digital-only brand. But as of 2018, Fabletics had 25 retail stores with plans to open 75 more. It brings in annual revenue of $300 million, Forbes reported.
Jay-Z
Net Worth: $2.1 billion, according to Forbes
Businesses: ROC Nation, Tidal, Armand de Brignac Champagne, D'Usse cognac
A diverse business portfolio has made Jay-Z one of the most successful celebrity entrepreneurs. He founded the entertainment company Roc Nation in 2008. And in 2015, he purchased streaming platform Tidal for $56 million, which was valued at $600 million in 2017.
The "4:44" rapper also has an estimated $50 million stake in Armand de Brignac Champagne, according to Forbes. In the spring of 2019, Jay-Z became the first hip-hop artist to become a billionaire thanks to his businesses and investments.
Kylie Jenner
Net Worth: $600 million, according to Forbes
Businesses: Kylie Cosmetics, Kendall + Kylie clothing line, the Kylie Shop official merchandise, Kylie Skin
Kylie Jenner started building an empire at a young age. Launched in 2016,Kylie Cosmetics achieved $420 million in retail sales in just 18 months, her mother Kris Jenner revealed in an August 2017 interview with Women's Wear Daily.
Kylie Cosmetics made $360 million in sales in 2018, and in May 2019, Jenner launched the Kylie Skin line. In November 2019, Jenner sold a majority stake of Kylie Cosmetics to Coty in a deal that valued the brand at $1.2 billion, The Hollywood Reporter reported. As part of the deal, Jenner would continue to lead "all creative efforts" for the brand.
Make Your Money Work Better for You
Khloe Kardashian
Net Worth: $60 million
Business: Good American clothing
Considering she hails from a family of famous entrepreneurs, it's not surprising that Good American, a clothing line co-founded by Khloe Kardashian, is already a success. Launched in October 2016, the company did $1 million in sales on its very first day. The body-positive brand sells denim in sizes 00 to 24.
Kim Kardashian West
Net Worth: $1.4 billion
Businesses: Kim Kardashian: Hollywood, KKW Fragrance, KKW Beauty, Skims
Reality star-turned-mogul Kim Kardashian West has launched several businesses including a mobile game, a line of personalized emojis and a beauty line. Kardashian West launched KKW Beauty in 2017, and the line sold out in under three hours, Money reported.
The company — which now makes up the bulk of Kardashian West's fortune — generated more than $100 million in sales in 2018, Forbes reported. In September 2019, Kardashian West launched the shapewear line Skims. The launch date was delayed several months after her initial name for the line, Kimono, was met with backlash for its appropriation of Japanese culture. Despite Skims' bumpy start, the line sold out of several styles, colors and sizes almost immediately after its launch, with "tens of thousands of orders in a matter of minutes," Jens Grede, partner and director of Skims board, told Forbes.
Mary-Kate and Ashley Olsen
Net Worth: $500 million
Businesses: The Row, Elizabeth and James
Mary-Kate and Ashley Olsen left the acting world behind to focus on fashion, and they now have two separate lines. They launched their higher-end line, The Row, in 2006.
A year later, they founded Elizabeth and James, which includes clothing and fragrance. The twins temporarily shuttered the brand in 2018.
Gwyneth Paltrow
Net Worth: $200 million
Business: Goop
Gwyneth Paltrow's wellness and lifestyle brand Goop has attracted its fair share of haters — but that hasn't stopped the company from becoming immensely profitable. The actress launched Goop as a weekly newsletter in 2008. It has since expanded into an e-commerce giant as fans shell out big bucks for the beauty, fashion, wellness and home products that get the GP stamp of approval. As of July 2018, Goop was worth $250 million, The New York Times Magazine reported.
Sarah Jessica Parker
Net Worth: $200 million
Businesses: SJP Beauty, SJP by Sarah Jessica Parker, SJP for Hogarth
Best known as shoe-obsessed Carrie Bradshaw in "Sex and the City," Sarah Jessica Parker launched SJP by Sarah Jessica Parker in 2014. The luxury shoe line has boutiques at the Bellagio Hotel in Las Vegas and MGM National Harbor in Oxon Hill, Maryland. Prices typically range between $300 to $600 per pair. She has a line of fragrances, SJP Beauty, which she launched over a decade ago, and is also the editorial director of the publishing imprint SJP for Hogarth.
Make Your Money Work Better for You
Rihanna
Net Worth: $1.4 billion, according to Forbes
Businesses: Fenty Beauty, Savage X Fenty lingerie, Fenty clothing line
Rihanna truly has something to sing about — her Fenty Beauty makeup brand generated an estimated $570 million in revenue in 2018, Forbes reported. The singer co-owns the brand with luxury goods group LVMH. She also has a lingerie line, Savage X Fenty.
Andrew Shue
Net Worth: $50 million
Businesses: CafeMom, DoSomething.org
"Melrose Place" alum Andrew Shue is now a tech mogul. In 2006, he co-founded the site CafeMom with his childhood friend Michael Sanchez. The online mom community now gets 30 million monthly visitors, and in 2015, it expanded into the multiplatform CafeMedia. The duo also founded youth volunteerism and activism organization DoSomething.org in 1993.
Jessica Simpson
Net Worth: $200 million
Business: Jessica Simpson Collection
Belting out ballads like "I Wanna Love You Forever" in the late '90s and early 2000s made Jessica Simpson famous, but the Jessica Simpson Collection made her rich. Established in 2005, the brand — which includes Jessica Simpson shoes, clothing and home decor — was making $1 billion in retail sales annually as of 2016.
Lisa Vanderpump
Net Worth: $90 Million
Businesses: Vanderpump Pets, LVP Sangria, various restaurants
Restaurateur Lisa Vanderpump and her husband have owned nearly 30 establishments, including Pump and SUR in West Hollywood, California, which are regularly featured on her Bravo reality show, "Vanderpump Rules."
The empire of the former "Real Housewives of Beverly Hills" star also includes Vanderpump Pets, which sells luxury pet items, and LVP Sangria, a bottled version of her signature recipe.
Sofia Vergara
Net Worth: $180 million
Businesses: EBY, Sofia Jeans by Sofia Vergara, Sofia Vergara furniture collection, Fragrances by Sofia Vergara
In 2017, "Modern Family" star Sofia Vergara co-founded the subscription-based underwear company EBY. One pair of underwear costs $16, and they're delivered on a monthly or quarterly basis. Ten percent of net sales go to the Seven Bar Foundation, which helps women in poverty to start small businesses.
Vergara also has a denim line sold at Walmart and a line of affordable furniture sold at Rooms to Go. In addition, she has a line of fragrances.
Make Your Money Work Better for You
Mark Wahlberg
Net Worth: $400 million
Businesses: Wahlburgers, AQUAhydrate
Documented on A&E's "Wahlburgers," Mark Wahlberg is in the burger business with brothers Donnie and Paul. The family's burger chain has locations in 19 states, Canada and the U.K. The "Daddy's Home 2" star is also a co-owner of water company AQUAhydrate.
Serena Williams
Net Worth: $250 million
Businesses: Serena Ventures, Serena clothing line
Serena Williams is not only one of the best athletes of all time, but she's also one of the best businesswomen. She founded venture capital firm Serena Ventures in 2014 to give funding to diverse founders across a variety of industries, and it now has a market cap of $12 billion. Williams is also the founder of the Serena clothing line, which includes dresses, outerwear, accessories and more.
Oprah Winfrey
Net Worth: $2.5 billion, according to Forbes
Businesses: OWN, O, The Oprah Magazine
After spending 25 years on TV as a talk show host, Oprah Winfrey launched a TV channel of her own, OWN, in 2011. Her 25.5% stake in the network is worth more than $65 million, according to Forbes. She is also a part-owner of Weight Watchers, with an 7% stake in the company, and she has her own magazine, O, The Oprah Magazine.
Reese Witherspoon
Net Worth: $300 million
Businesses: Draper James clothing and lifestyle brand, Hello Sunshine media company
"Big Little Lies" star Reese Witherspoon is a Southern girl at heart, which is reflected in her clothing line, Draper James. Launched in May 2015, the instantly popular brand sold out of several items on day one. The hands-on star is very involved in her business and even pitched venture capitalists for funding.
And that's not her first foray into entrepreneurship — Witherspoon launched the production company Pacific Standard in 2012, which has produced several of her hits including "Gone Girl" and "Wild." In 2016, she partnered with Otter Media to start Hello Sunshine, a female-focused media company that operates a book club, Audible programming, two podcasts and a video-on-demand channel. Pacific Standard now falls under the Hello Sunshine umbrella.
More From GOBankingRates
Gabrielle Olya contributed to the reporting for this article.
Net worths are sourced from Celebrity Net Worth unless otherwise noted.