Who's Richer From the 'Trolls' Movie Cast?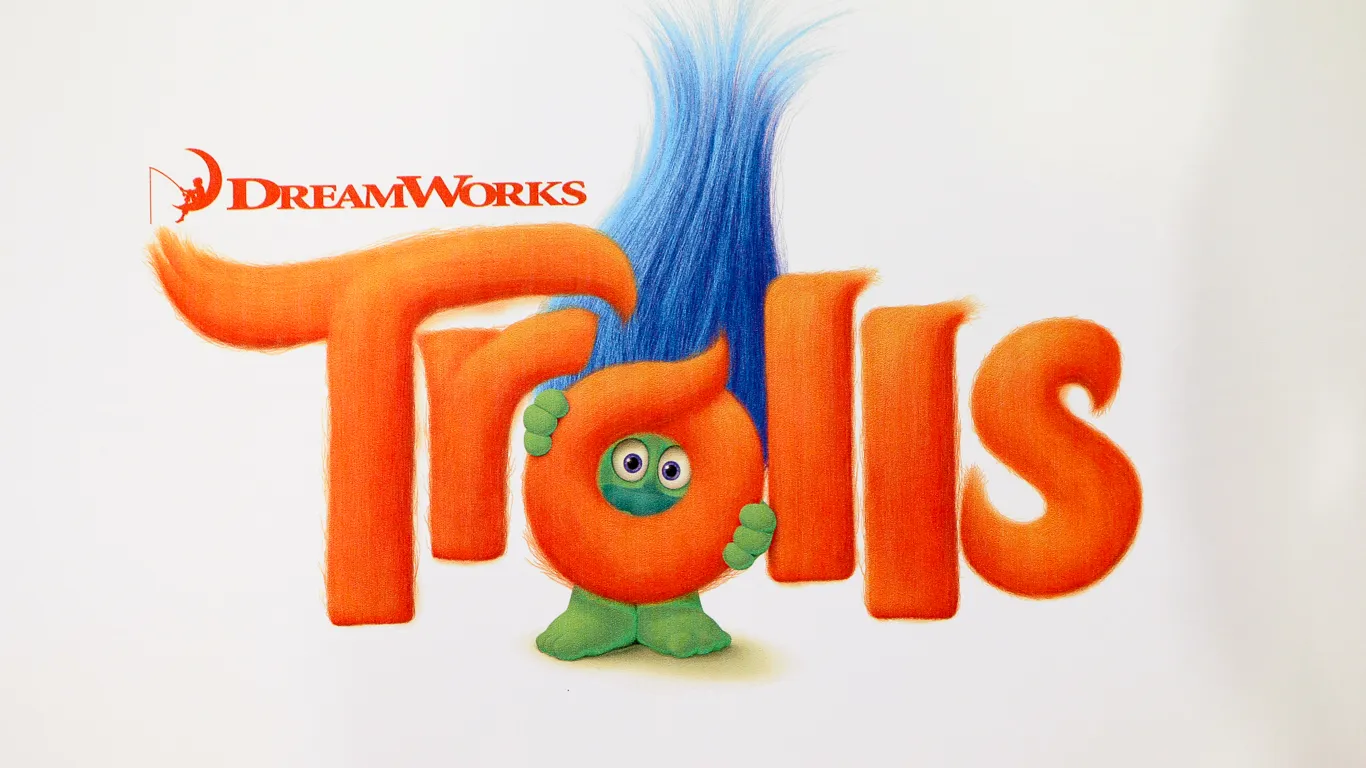 On Nov. 4, your favorite Troll dolls are coming to life in the DreamWorks Animation "Trolls" movie. From the creators of "Shrek," the film chronicles the Bergen invasion of Troll Village and the measures taken by Poppy — the happiest Troll ever — and Branch — a grouchy, risk-averse Troll — to save their friends and restore order.
"Trolls" is a much-anticipated movie, but it faces some tough competition, as it debuts on the same day as other major films, including Marvel's "Doctor Strange," "Hacksaw Ridge" and "Dog Eat Dog." Find out the net worths of the "Trolls" cast members and learn more about their seriously impressive careers.
Ron Funches Net Worth: $500,000
Cooper — Ron Funches — is a wooly Troll who resembles a giraffe. Though a little on the odd side, Cooper is filled with enthusiasm and can always light up a room with his signature silly grin.
In 2011, Funches made his acting debut with a guest stint on "Portlandia." Since then, he's appeared on "New Girl," "Kroll Show" and "Transparent." He's also been starring as Shelly on "Undateable" since 2014 and has a recurring role on "Drunk History."
Funches appeared in the film "Get Hard" in 2015 and has been busy with a number of projects in 2016, including the television movie "Donald Trump's The Art of the Deal: The Movie" and the TV series "Another Period," "Take My Wife" and "Great Minds With Dan Harmon." Watch for Funches in the upcoming film "Killing Hasselhoff" and the series "Powerless."
Make Your Money Work Better for You
James Corden Net Worth: $10 Million
In "Trolls," James Corden is Biggie, the largest member of the Snack Pack with the biggest heart. His exterior is tough, but deep down he's a huge softie.
Since 2015, Corden has been hosting "The Late Late Show With James Corden" — home of the wildly popular "Carpool Karaoke" segment that won him an Emmy in 2016. However, Corden has spent the last two decades in show business. Some of his recent projects include the films "Into the Woods," "Kill Your Friends" and "The Lady in the Van," as well as the television series "The Wrong Mans." In addition to a 2016 Emmy, Corden boasts a 2008 BAFTA for "Gavin & Stacey" and a BAFTA/LA Britannia Award for British Artist of the Year.
Next up for Corden is voicing Hi-5 in the 2017 film "Emojimovie: Express Yourself," and he's also slated to provide the vocals for Peter Rabbit in the film of the same name, which is scheduled to hit theaters in 2018. Of course, "The Late Late Show" will remain his main gig, as he received a two-year contract extension and a pay increase — to more than $12 million — in 2015.
John Cleese Net Worth: $10 Million
Voiced by John Cleese, King Gristle Sr. in the "Trolls" movie is the leader of the Bergens and a father to the younger Gristle.
An accomplished actor, writer and producer, John Cleese has been making a name for himself in front of the camera and behind it for nearly five decades. Despite his dozens of successful projects, he's best known for his work in the Monty Python franchise, which includes "Monty Python and the Holy Grail," "Life of Brian" and "The Meaning of Life."
Cleese won an Emmy in 1987 for his guest starring role on "Cheers" and took home two BAFTAs — a BAFTA Film Award in 1989 for "A Fish Called Wanda" and a BAFTA TV Award in 1980 for "Fawlty Towers." He also received an Oscar nomination and a Golden Globes nod in 1989 for "A Fish Called Wanda."
Next up for the legendary actor are the films "Wedding of the Year," "Albion: The Enchanted Stallion," "Charming" and "Arctic Justice: Thunder Squad."
Make Your Money Work Better for You
Christopher Mintz-Plasse Net Worth: $12 Million
The voice of Prince Gristle is provided by Christopher Mintz-Plasse. This gruff King of the Bergens has been in power since he was very young, after his father was dethroned.
In 2007, Mintz-Plasse made his acting debut as Fogell — better known as McLovin — in the film "Superbad," which helped launch his career. He's best known for voicing Fishlegs in the "How to Train Your Dragon" franchise, in addition to roles in several other hits, including "Neighbors," "Neighbors 2" and "Kick-Ass." Currently, he's appearing as Clark on TV's "The Great Indoors."
Mintz-Plasse has received several honors for his work, including an MTV Movie Awards Breakthrough Performance nomination for "Superbad" and a Teen Choice Awards nod for his work on "Kick-Ass." Some of his biggest successes at theaters worldwide include:
"How to Train Your Dragon 2" — $621.5 million
"How to Train Your Dragon" — $494.9 million
"Neighbors" — $270.7 million
"Superbad" — $169.9 million
"ParaNorman" — $107.1 million
Anna Kendrick Net Worth: $14 Million
In the "Trolls" movie, "Pitch Perfect" star Anna Kendrick voices Poppy, the happy, adorably innocent daughter of King Peppy. Together with Branch, she's on a mission to save her fellow Trolls from the Bergens.
From playing a minor role in the "Twilight Series" to holding up the marquee for the "Trolls" movie, Kendrick has enjoyed an impressive career climb in recent years. Her work has resulted in some major honors, including both Oscar and Golden Globe nominations for "Up in the Air" and two MTV Movie Award wins — one for "Up in the Air" and another for "Pitch Perfect."
With a jam-packed filming schedule, Kendrick is quickly becoming one of Hollywood's brightest stars. In addition to the "Trolls" movie, she starred in four other films in 2016, including "The Hollars," "Get a Job," "Mike and Dave Need Wedding Dates" and "The Accountant." Next up for 2017, she'll star in "Table 19" and "Pitch Perfect 3." While she's sure to add more career highlights to her list, the star's biggest box office hits currently include:
"Pitch Perfect 2" — $287.5 million
"Into the Woods" — $213.1 million
"Up in the Air" — $166.8 million
"Pitch Perfect" — $115.4 million
"ParaNorman" — $107.1 million
Make Your Money Work Better for You
Christine Baranski Net Worth: $14 Million
Chef — the chief source of evil in the "Trolls" movie — is voice by Christine Baranski. The actress plays a Bergen who lost everything after the Trolls left Bergen Town.
Baranski has enjoyed a successful TV career that's spanned decades, starring in several series, including "Cybill," "Welcome to New York," "Happy Family" and "The Good Wife." She's also held the recurring role of Dr. Beverly Hofstadter on "The Big Bang Theory" since 2009. Next up, she's slated to resume her role of Diane Lockhart in a spinoff of "The Good Wife."
While much of her career has been spent in television, Baranski has also appeared in a number of feature films, including "Into the Woods," "Mamma Mia!" and "Chicago."
Baranski has been nominated for 15 Emmy Awards and won one in 1995 for playing Maryann Thorpe on "Cybill." She's also won three Screen Actors Guild Awards — in 2003 for "Chicago;" in 1997 for the movie "The Birdcage;" and in 1993 for "Cybill." Her long list of honors also includes two Golden Globes nominations for "Cybill."
Russell Brand Net Worth: $15 Million
Creek — known as the most upbeat, supportive Troll in Troll Village— is voiced by Russell Brand. Calm and collected, Creek is known for his peaceful wisdom.
Brand has been recognized for his comedic wit on several occasions, earning two British Comedy Awards — including Outstanding Contribution to Comedy in 2010 and Best Male Comedy Newcomer for his work on "Russell Brand's Got Issues" in 2006. He was also nominated for a BAFTA TV Award in 2008 for "Russell Brand's Ponderland."
The "Trolls" movie is actually something of a comeback for Brand, whose last film was "Paradise," released in 2013. Ironically, he'll be competing with himself at the box office on Nov. 4, as another film he starred in — "Army of One" — will be released the same day. Some of his top career highlights at the box office include:
"Despicable Me 2" — $970.8 million
"Despicable Me" — $543.1 million
"Bedtime Stories" — $212.9 million
"Hop" — $184 million
"Forgetting Sarah Marshall" — $105.2 million
Make Your Money Work Better for You
Jeffrey Tambor Net Worth: $16 Million
The voice of King Peppy — father of Poppy — is supplied by Jeffrey Tambor. The leader of the Trolls who led their escape from Bergen Town, King Peppy is now a beloved elder among the Troll population.
When he's not saving Troll Village, Tambor is busy starring on his hit television show "Transparent," in which he plays Maura Pfefferman. However, the actor is no stranger to success, as he also starred as George Bluth Sr. on "Arrested Development" and Hank Kingsley on "The Larry Sanders Show." Also successful on film, he appeared in the "Hangover" franchise as Sid and held roles in numerous other films.
Thanks to "Transparent," Tambor's career is hotter than ever. He won an Emmy in both 2015 and 2016; a Golden Globe in 2015; a Critics' Choice Television Award in both 2015 and 2016; and a Screen Actors Guild Award in 2016. His schedule is currently jam-packed, as he recently appeared in the "The Accountant" and will star in the upcoming films "Four Seasons," "55 Steps," "The Death of Stalin" and "The Adventures of Drunky."
Zooey Deschanel Net Worth: $18 Million
TV star Zooey Deschanel voices Bridget, the kindest Bergen in Bergen Town. Employed as a dishwasher and scullery maid to a mean boss, she has feelings for the Bergen King — Prince Gristle — but is too shy to reveal them.
Better known as Jess Day on "New Girl" — a role she's held since 2011 — Deschanel earns $125,000 per episode, according to CelebrityNetWorth.com. She's garnered several honors for her work on "New Girl," including an Emmy nomination, three Golden Globes nods and a Critics' Choice Award. Also a talented singer, she received a Grammy nomination in 2012 for the song "So Long" in the film "Winnie the Pooh."
When she's not acting, Deschanel stays busy showcasing her musical skills in the duo She & Him. The group's sixth album, "Christmas Party," was released on Oct. 28.
Many actors only find success in film or television, but Deschanel has managed to thrive in both fields. Five of her most successful stints at box offices worldwide include:
"Yes Man" — $223.2 million
"Elf" — $220.4 million
"The Happening" — $163.4 million
"Surf's Up" — $149 million
"Bridge to Terabithia" — $137.6 million
Make Your Money Work Better for You
Kunal Nayyar Net Worth: $45 Million
Kunal Nayyar is Guy Diamond in the "Trolls" movie — otherwise known as the "naked glitter Troll." Always up for a good time, this Troll has a seriously healthy body image.
Nayyar earns $800,000 per episode for his work as Raj Koothrappali on "The Big Bang Theory" — a role he's held since 2007. The actor received five Screen Actors Guild nominations, one People's Choice Awards nod and one Teen Choice Awards bid for his work on the hit comedy series.
"The Big Bang Theory" was one of Nayyar's first gigs, but he's proven his acting range with a number of side projects. Currently, he's voicing Dr. Pakij on "Fantasy Hospital" and is slated to star in the upcoming film "A Momentary Lapse of Reason." He's also guest starred on several other shows, including "The Mindy Project," "Sullivan & Son" and "NCIS."
Gwen Stefani Net Worth: $100 Million
In the "Trolls" movie, Gwen Stefani is DJ Suki, a Troll who is always improvising musical tunes. Filmgoers will enjoy the sound of her all-natural DJ equipment, which includes crickets, beetles and other bugs.
Her "Trolls" character pays homage to her real life, as Stefani has been the lead singer of the group No Doubt since 1987 and is also a hugely successful solo artist. She won two Grammys with No Doubt and another for a 2001 collaboration with Eve. In 2016, Stefani released her third solo album, "This Is What the Truth Feels Like," which sold 84,000 copies in its first week and became her first No. 1 album as a solo artist.
Also a television star, Stefani serves as a coach and advisor on "The Voice." She'll be returning as a coach for the upcoming season alongside boyfriend Blake Shelton. Notoriously stylish, she's also enjoyed major success in the fashion industry, collaborating with many brands and founding a few of her own, including L.A.M.B. and Gx by Gwen Stefani.
Make Your Money Work Better for You
Justin Timberlake Net Worth: $230 Million
The only Troll who doesn't sing, dance or hug, Branch, played by pop legend Justin Timberlake, is terrified of a Bergen invasion, so he embarks on a quest with Poppy to stop it.
When he was a kid in the early 1990s, Timberlake was part of "The All New Mickey Mouse Club," which set the stage for a career that many A-listers would envy. From the mid-1990s until 2002, he was one of the lead singers for the group NSYNC — one of the most successful boy bands ever. Timberlake then embarked on what would become a wildly successful career as both a solo artist and an actor.
Timberlake's vocal skills and acting chops have earned him numerous awards. In addition to four Grammy wins, he's earned four Primetime Emmys for his "Saturday Night Live" hosting gigs. He even garnered a Golden Globe nomination for his work on the song "Please Mr. Kennedy" from the film "Inside Llewyn Davis" and a Screen Actors Guild Awards nod for his work as part of "The Social Network" cast. Beloved by fans of all ages, he's also won several Kids' Choice Awards, MTV Video Music Awards and Teen Choice Awards.
Timberlake has released four albums as a solo artist —"Justified," "FutureSex/LoveSounds," "The 20/20 Experience" and "The 20/20 Experience — 2 of 2" — which have surpassed a combined total of 10 million record sales, according to the RIAA. He's also achieved considerable success onscreen. The star's top five highest-grossing films at the worldwide box office include:
"The Social Network" — $224.9 million
"Bad Teacher" — $216.2 million
"Yogi Bear" — $201.6 million
"In Time" — $173.9 million
"Friends With Benefits" — $149.5 million

BEFORE YOU GO
See Today's Best
Banking Offers