What Is David Fincher's Net Worth?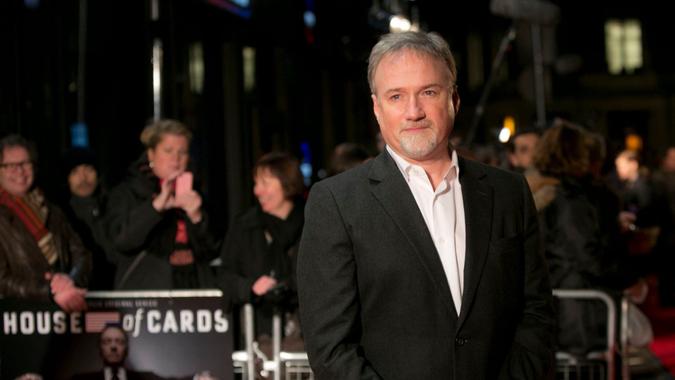 Joel Ryan/Invision/AP/Shutterstock / Joel Ryan/Invision/AP/Shutterstock
American director and producer David Fincher, best known for his wildly successful psychological thrillers like "The Girl with the Dragon Tattoo" as well as the cult classic "Fight Club," and impactful films like and "The Social Network," has a net worth of $100 million, Celebrity Net Worth reports.
See: How Rich Are Tom Hanks, Renée Zellweger and More Past Oscar Winners?
David Fincher Net Worth: $100 Million
In recent years, Fincher has shifted to television, directing the Netflix series "House of Cards" to critical acclaim. The show's success led to a Netflix partnership, allowing Fincher to produce series such as "Mindhunter" and "Love, Death & Robots." He also directed the Academy Award-nominated "Mank," which was released direct to Netflix in an era when original streaming content is gaining widespread acceptance and popularity. "Mank" is part of Fincher's "nine-figure," four-year deal with Netflix, which Celebrity Net Worth estimates could be around $100 million.
Check Out: The 28 Richest Actresses of All Time
Fincher started his career in Hollywood as a production head at director John Korty's studio. He then went on to work with legends such as George Lucas and Steven Spielberg on classics such as "Star Wars: Return of the Jedi" and "Indiana Jones and the Temple of Doom."
He directed commercials and documentaries in the 1980s before shifting to work on music videos for superstars such as Madonna, Paula Abdul, George Michael, Aerosmith and Billy Idol, Celebrity Net Worth writes.
Make Your Money Work Better for You
Fincher owns a $6 million apartment in Tribeca, New York City, in a highly regarded building designed by architect Steven Harris. He also owns a $3 million estate in Los Feliz, California, with his partner producer Cean Chaffin, and a second Los Feliz property valued at $2.8 million.
More From GOBankingRates
Last updated: April 20, 2021