What Is Gary Oldman's Net Worth?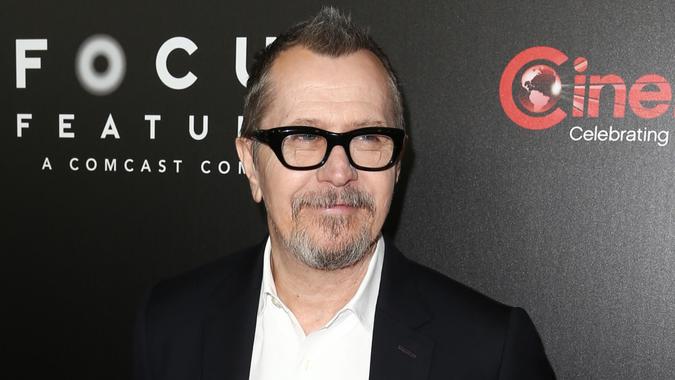 Debby Wong / Shutterstock.com
Gary Oldman, nominated in 2021 for an Academy Award for best actor in "Mank," is known as one of the most commercially successful actors in Hollywood, writes Celebrity Net Worth. The English actor's films have grossed more than $11 billion, total, not counting revenue from this year's "Mank," in which Oldman plays the leading role of screenwriter Herman J. Mankiewicz.
See: How Rich Are Tom Hanks, Renée Zellweger and More Past Oscar Winners?
Gary Oldman Net Worth: $40 Million
In addition to his vast list of movie credits, which include the leading role in "Sid and Nancy," and parts playing the villain in films such as "Murder in the First," "The Fifth Element" and "Lost in Space." He has also played Commissioner James Gordon in "Batman Begins" and the film's sequels, and Sirius Black in the "Harry Potter" film franchise.
Oldman also excels at playing historic figures, ranging from Beethoven to Winston Churchill and, most recently, the title role in "Mank." His eclectic career, which also includes voice acting, film production and screenwriting, has led to numerous awards and critical acclaim, including an Academy Award for best actor in "The Darkest Hour," according to Celebrity Net Worth.
The website places Oldman's net worth at $40 million.
Make Your Money Work Better for You
Check Out: The 28 Richest Actresses of All Time
It's highly likely the prolific actor would have more money to his name were it not for four divorces. The Glasgow Times reports that Oldman paid his fourth wife Alexandra Edenborough $3.3 million in a divorce settlement after six years of marriage. Oldman was previously married to Lesley Manville, actress Uma Thurman and Donya Fiorentino, with whom he has two sons. USA Today reported that Oldman was able to keep two homes and several vehicles, along with rights to his entertainment ventures, following his divorce from Edenborough. The actor currently resides in Palm Springs, Florida, according to Celebrity Net Worth, after selling several California properties.
More From GOBankingRates
Last updated: April 20, 2021