How Does Debt Repair Really Work?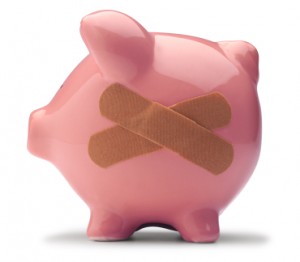 We've been getting a lot of questions about how debt repair really works. Sometimes, it can be tough to know exactly how to get out of debt, so we asked a company, Simplified Debt Solutions, to give us the 411.
Understanding Your Debt
Often times, we accumulate debt and have no idea how it happened. Sometimes it can be a gradual process (maxing out credit cards, taking out student loans over the years) and other times it can happen seemingly overnight (one or more major medical bills after a car accident or sudden illness).
No matter how you accumulated your debt, it can do some serious damage to your credit rating. However, if you're ready to put your credit back in good standing, this is good news. Now your job is to determine how you want to repair your debt. According to Simplified Debt Solutions, there are a number of options to choose from, including debt settlement, debt consolidation, credit counseling and even bankruptcy.
Choosing a Way to Repair Your Debt
Looking at your debt repair options and actually making a choice can be a frightening prospect because once you choose to move in a specific direction, you may have to obligate a large portion of money towards bills you may not have been paying. However, choosing an option is a realistic step in repairing your debt, so let's take a closer look at some of your options.
Make Your Money Work for You
Sponsors of
Understanding how debt repair really works is important if you're thinking of getting your credit in good standing. To learn more about debt repair options, visit Simplified Debt Solutions.
Simplified Debt Solutions offers a consultative approach to meet each client's unique needs. Debt settlement is a great approach to dealing with overwhelming medical bills, credit card debt, repossessions and any unsecured debt. Simplified Debt Solutions offers free consultations to help you find the best plan to fit your individual needs.