Survey Finds Majority of Women Are Debt-Free: How To Keep It That Way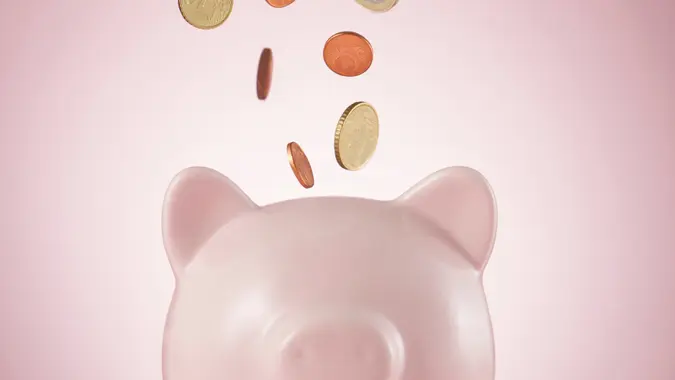 anilakkus / iStock.com
Women are breaking free of debt. In GOBankingRates' 2023 Women & Money Survey polling 1,016 American women, the majority of them said they were now debt-free. Nearly 58% of overall respondents said they did not have any student loan debt. As for credit cards, 43% said they didn't have credit card debt and 15% of women have less that $500 in credit card debt.
Once you're out of debt, most want to stay out and continue pursuing debt-free financial freedom. So how do women keep out of debt moving forward? Here are some of the strategic ways women can stay debt-free.
Create a Fully Funded Emergency Fund
One of the most frequently cited financial security tips is to build an emergency fund with three to six months' worth of living expenses. Steve Sexton, financial consultant and CEO of Sexton Advisory Group, recommends a fully funded emergency fund because it helps decrease your chances of going into debt if you need to pay for unexpected bills.
If you don't have an emergency fund, now is a good time to start building one — and the timing might be just right. Women who receive a tax refund can allocate this money to an emergency fund, either to create one or boost one that already exists. Sexton recommends updating your amount saved to reflect current inflation.
Make Your Money Work for You
Prioritize Retirement Planning
Nearly 17% of women surveyed by GOBankingRates said not starting to save for retirement sooner was one of their greatest financial regrets.
"Women are known to put others' needs first, but when it comes to retirement, you must think of yourself," said Wanda Bowman, author of "The Financial Glow Up" book series. 
Bowman recommends women begin saving as much as possible as soon as possible. This means taking advantage of company retirement plans and contributing up to the company match (if offered), and opening an IRA. 
With many financial planners anticipating women will live until they are 90+ years old in retirement, retirement planning calculations are now factoring in the length of overall retirement. Ideally, Bowman said women will start saving 10 to 15% of their annual salary in their 20s for retirement. Those who start later will need to consider a higher percentage of savings. Bowman said women who wait until age 40 will need to save 25% to 35% of their annual salary.
Invest
A whopping 56% of overall women surveyed by GOBankingRates said they were not actively investing. Why is that?
Make Your Money Work for You
Some women may worry about the risk associated with investing and avoid it out of caution. However, Bowman said not investing in the stock market can mean women miss out on long-term gains that can help them achieve their financial goals. 
"For a goal like retirement with a long-time horizon, you ideally want a diversified portfolio with growth potential," said Bowman. "This means having a portion of your money invested in the stock market and accepting almost certain market swings."
Key findings from GOBankingRates show 16% of women utilize their work-sponsored retirement plan — either a 401(k) or 403(b) — as their primary investment vehicle. Bowman cites studies from Fidelity saying 90% of people who are automatically signed up for their employer's 401(k) stay enrolled. Additionally, 68% of contribution increases in the first quarter were due to automatic increase programs.
Bowman uses the example of people who continuously contribute to their 401(k)s as a long-term savings goal that pays off. According to Fidelity, those who make continuous contributions to a 401(k) over a five-year period see 124% growth in their account balance. The same contributions over 10 years see a 350% increase and for 15 years it's a 644% increase. 
Make Your Money Work for You
Switch to Prepaid Debit Cards
Moving forward, women who do not want to get into any form of credit card debt may consider shifting to prepaid debit cards.
Jay Zigmont — PhD, CFP and founder of Childfree Wealth — said this approach can be helpful to women who have had trouble with debt in the past. Shifting to prepaid debit cards, Zigmont said, allows women to add money to these cards each month based on their budget. Once the cards run out of money, you'll have to wait until next month to reload them.
More From GOBankingRates