How Your Favorite Presidential Candidates Spend Their Money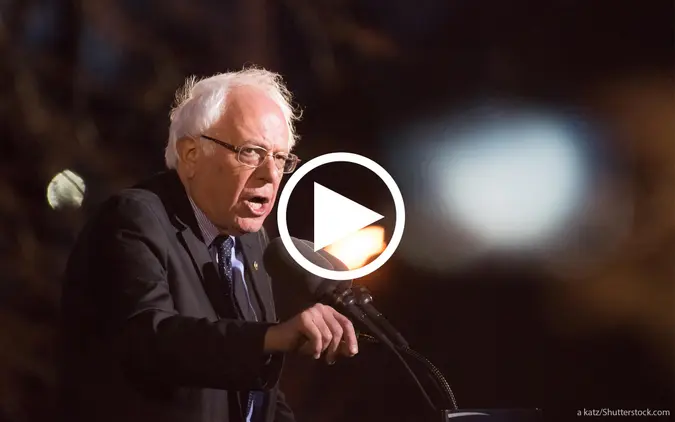 Many voters might still be undecided about who they want to be president. However, taking a look at the 2016 presidential candidates' purchases might provide a glimpse — if only just for fun — into their lifestyles and characters. From a cup of Vermont's best maple ice cream to a $9 million-dollar football team, read on to find out how the candidates have spent their money over the years.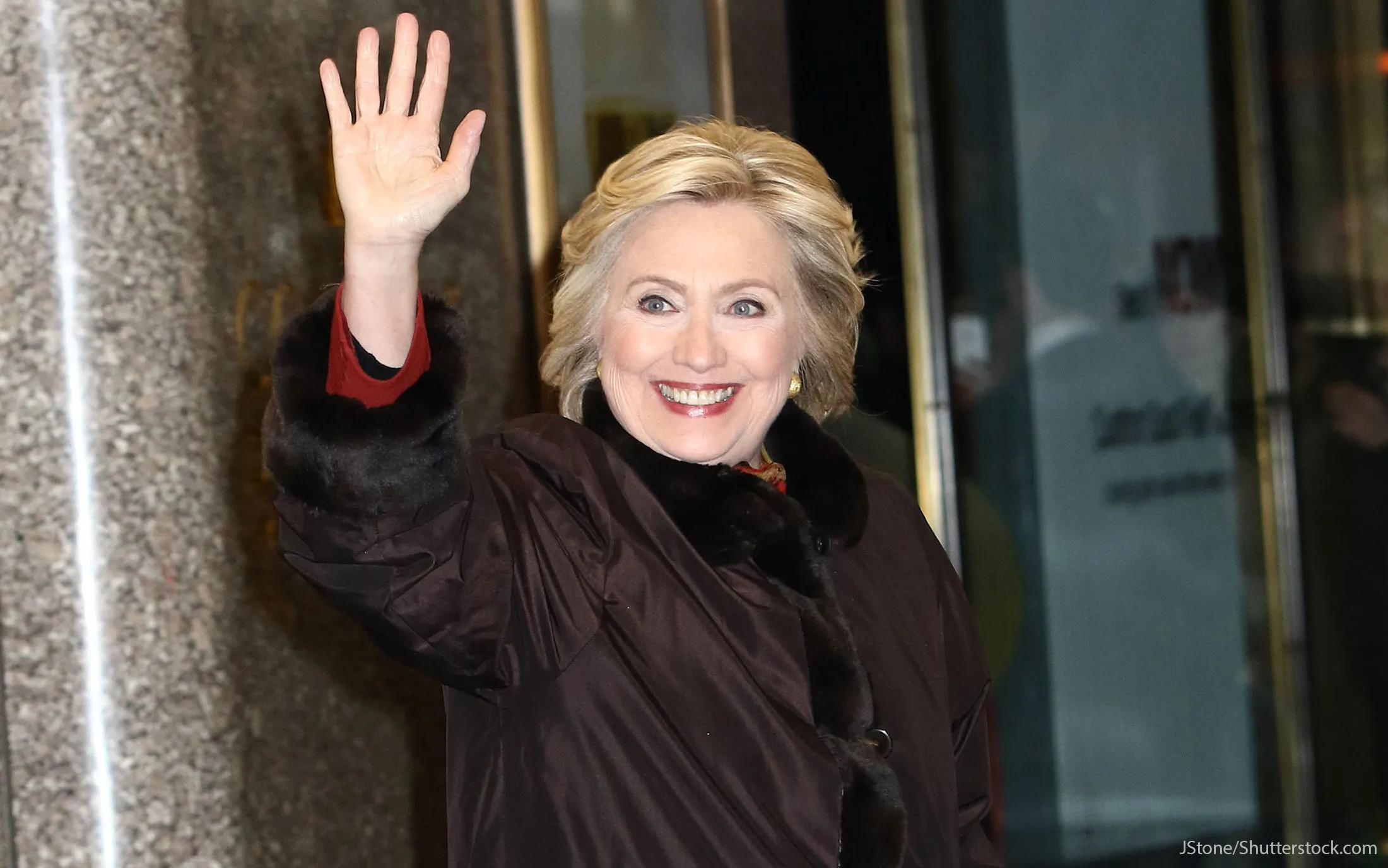 Hillary Clinton's Spending
Hillary Rodham Clinton served as U.S. senator from 2001 to 2009, and secretary of state in the Obama administration from 2009 to 2013. As wife of former President Bill Clinton, she also served as first lady from 1993 to 2001. In March, polls showed this Democratic candidate to be the favorite to win the 2016 presidency, according to CNN.
Clinton stated that her family left the White House in 2001 "dead broke." But in 2012, the last year that she was still in government as secretary of state, she estimated her net worth to be between $5 million and $25 million, according to The Washington Post. A more recent, precise number is difficult to pinpoint because there are no publicly available documents showing her net worth since she left the State Department.
Read: Super Saturday 2016 Election Results: Presidential Candidates' Ad Spending Per Vote
1. A Powerball Ticket
Clinton bought a ticket for the big, $1.5 billion-dollar Powerball lottery in January 2016. She told George Stephanopoulos, on ABC News' "Good Morning America," that she would fund her campaign with the money if she held the winning ticket.
Make Your Money Work Better for You
2. Two Homes
By the time the Clintons left the White House in 2001, they had bought two homes, according to political fact-checking website Politifact. One was a $1.7 million mansion in Chappaqua, N.Y., which Clinton needed to claim state residence for her 2000 Senate campaign, according to The New York Times. The other was a $2.85 million home on Embassy Row in Washington, D.C.
3. Presidential Suites
The presidential candidate aptly insists on staying in the presidential suite of luxury hotels, requiring them as part of her contract for speaking engagements, according to a Las Vegas Review-Journal report, which obtained a copy of her contract for a fundraiser speech.
Depending on where you are in the world, the most ridiculously priced presidential suites can cost up to $80,000 a night, according to lifestyle website Thrillist.com. However, Luxury Travel Magazine recently did a roundup of the best presidential suites in the U.S., and the rates ranged from $1,950 to $5,000 a night.
4. Caramel Lattes and Chai
Not content with a mundane "Americano," on a campaign stop in April 2015 in Le Claire, Iowa, Clinton ordered a masala chai and a caramallow latte, according to CNN. She joked that she would "drink my way across Iowa."
5. Chartered Air Travel
Clinton's speaking contract also reportedly requires a private jet for transportation to and from speech locations — specifically, a $39 million, 16-passenger Gulfstream G450, according to the Las Vegas Review-Journal report. As for her travel costs for this presidential campaign, by October 2015, she had spent nearly $560,000 on chartered flights, according to an analysis of campaign finance reports by political news website Politico.
Meanwhile, for that same period, Trump had spent $723,000 on private air travel and Cruz had spent nearly $63,000. Sanders had not taken chartered flights, instead opting for commercial flights, according to Politico.
Make Your Money Work Better for You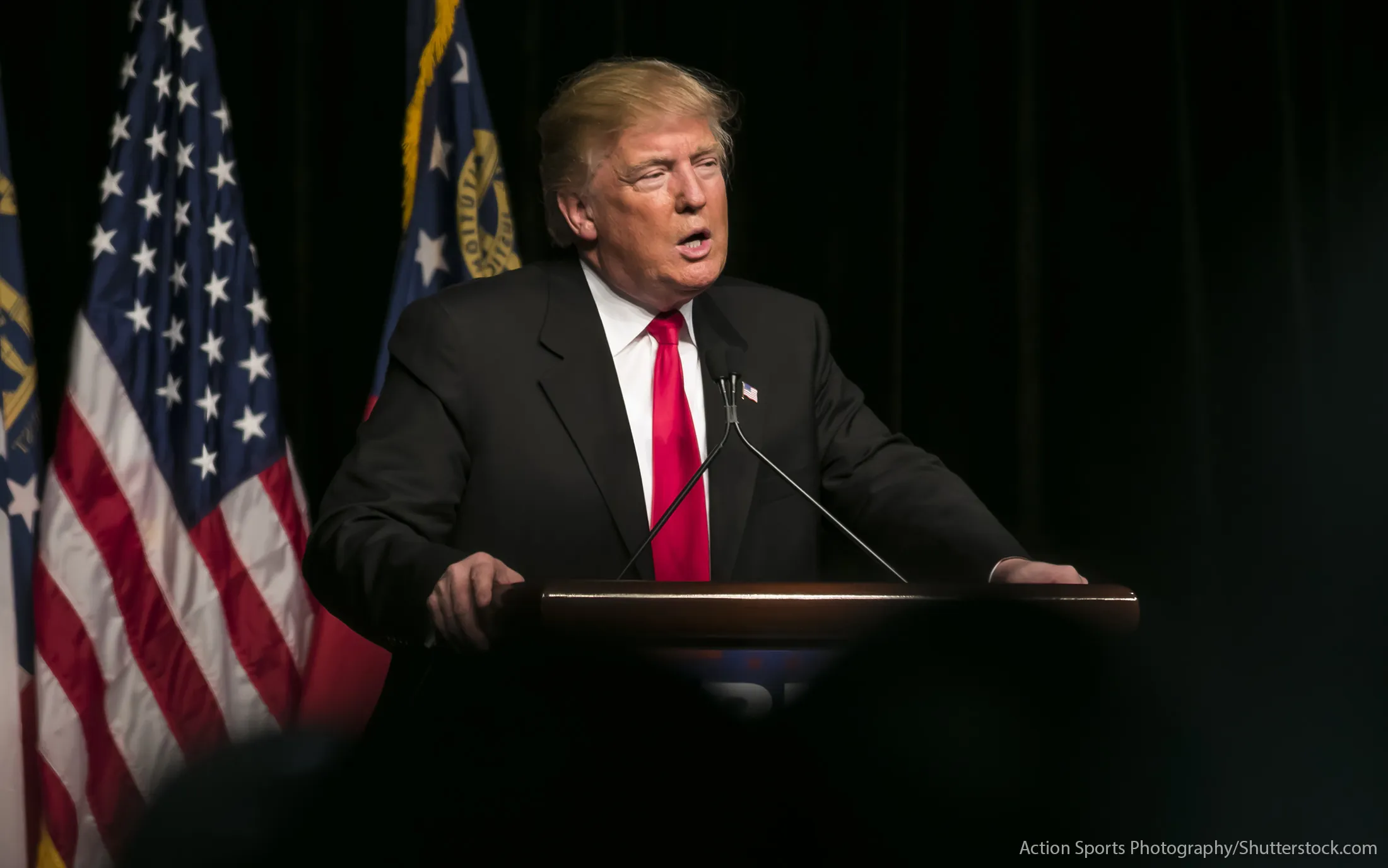 Donald Trump's Spending
Donald J. Trump is a New York businessman, politician and television personality. He is the chairman and president of the Trump Organization, which is an international real estate conglomerate with business spanning hospitality to beauty pageants. Trump also hosted the reality TV show, "The Apprentice," from 2004 to 2015.
Trump's net worth was most recently estimated to be $4.5 billion, according to Forbes. As of early April, he was leading with the most delegates among the Republican candidates.
1. Estates and a Vineyard
For Trump, home is Trump Tower on Fifth Avenue in New York City. However, he also owns sprawling estates and a vineyard.
In 1985, Trump bought the 17-acre Mar-a-Lago estate in Palm Beach, Fla., for $10 million, according to Business Insider. The property has 58 bedrooms and over 30 bathrooms. In 1995, he purchased a 39,000-square-foot property with 213 acres in Bedford, N.Y., for $7.5 million.
Trump also bought a 23,000-square-foot estate in Charlottesville, Va., for $6.5 million in 2011. A few months earlier, he had bought the vineyard and winery on the estate — which had a pre-recession value of $70 million — for a ridiculously low $6 million.
2. A Passenger Jet
Presidential candidate spending must include modes of travel that can facilitate work on the go. Trump was already prepared for his campaign travel; in 2011, he bought a Boeing 757 for $100 million.
Unlike the economy seats that most people are accustomed to, seating on this aircraft has gold-plated seat belts, according to Business Insider. Lest you forget whose plane you are on, the pillows on the aircraft bear the Trump family crest — also in gold.
3. Super Cars
In addition to his collection of homes, Trump has a stable of cars. He owns a vintage 1956 Silver Cloud Rolls-Royce, a 2015 Rolls-Royce Phantom valued at $500,000 or more, a Maybach, a Ferrari, a Mercedes-Benz S600 and an SLR McLaren valued at $455,000 that he bought for his wife, Melania, according to The Washington Post. His electric blue 1997 Lamborghini Diablo was listed for sale for $299,000 in October 2015, according to Autoblog.
Make Your Money Work Better for You
4. A Football Team
In 1983, just after the opening of his namesake tower, Trump bought a football team. He paid $9 million for the New Jersey Generals, according to The Washington Post. He recruited NFL stars such as Brian Sipe and Gary Barbaro, as well as Doug Flutie — who received a contract for $7 million, the largest contract in U.S. football at the time.
The team saw initial success in the United States Football League under its new owner's business model. Unfortunately, the league folded two years later.
5. A Helicopter
Trump bought a preowned Sikorsky S-76 helicopter in 2015, which typically costs between $5 million and $7 million, according to CNBC. This year, Trump reportedly refreshed the interior of the helicopter to the tune of an estimated $750,000. The theme is consistent with his other aircraft, incorporating 24-karat gold plating and the Trump family crest.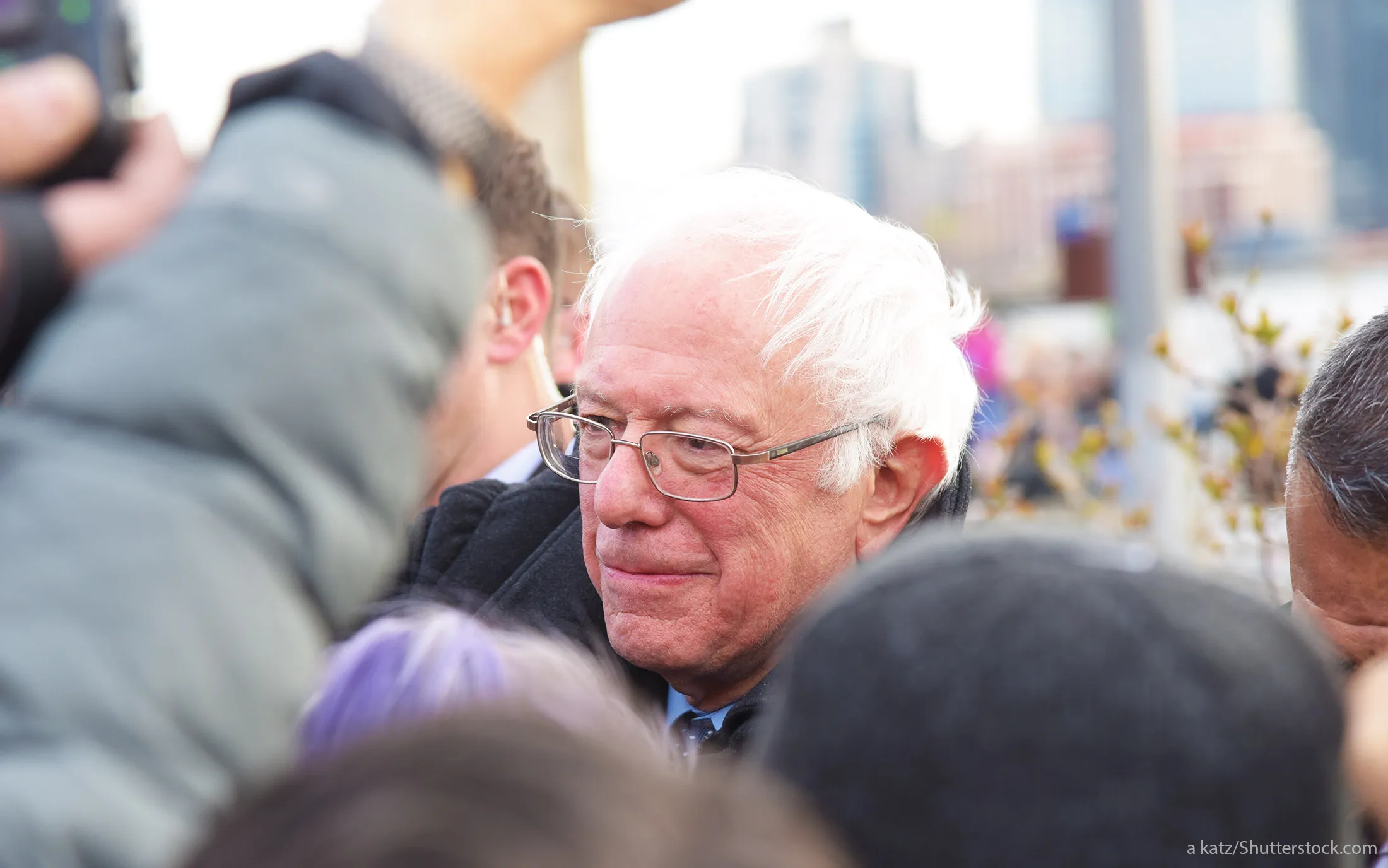 Bernie Sanders' Spending
Senator Bernie Sanders is America's longest-serving independent politician in Congress and a Democratic candidate in the 2016 presidential election. He was born in 1941 in Brooklyn, N.Y., the son of Jewish immigrants, and he grew up as a member of the working class, according to Biography.com.
He was the mayor of Burlington, Vt., for four terms — from 1981 to 1989. He won a seat in the House of Representatives and was elected to the U.S. Senate in 2007. In 2015, Forbes estimated Sanders' net worth at $700,000.
1. Real Estate
Sanders and his brother, who had dreamed for a long time of owning a part of the Green Mountain State, used their inheritance to buy 85 acres of land in Vermont for $2,500, according to NPR. Additionally, Sanders now has a house in Burlington for which he paid $405,000 in 2009 and a house in Washington, D.C., that cost $489,000 in 2007.
Make Your Money Work Better for You
2. Maple Soft-Serve Ice Cream
Sanders was asked about money in 1981, after being elected mayor of Burlington. "Accumulating money and material possessions aren't my interests…Having money is the freedom of not having to worry about paying off debts," he said, according to Politico. "I'd like to travel, but I have no great desire to be rich."
Sanders does appear to have a taste for some of the simpler pleasures in life — such as soft-serve ice cream. An NPR reporter sat with him while eating a "maple creemee" soft-serve ice cream at a stand next to Lake Champlain, and reported that the ice cream was delicious.
3. Charitable Donations
Sanders donated $26,000 to charity in 2011 and 2012 from the sale of a book he authored, according to MoneyNation.com's analysis of his financial disclosure forms. He also donated over $1,000 from sales of that same book in 2014, along with $8,350 in other charitable contributions. On average, Sanders is said to donate between $8,000 and $10,000 a year, or about 5 percent of his annual income.
4. Dated Attire
Unlike most 2016 presidential candidates who strive for an impeccable image by hiring expensive PR and wardrobe consultants, Sanders admitted to Time.com that he has never owned a tuxedo. Reporters have commented on Sanders' appearance as being "gruff" or "disheveled," according to The Washington Post.
However, his penchant for mid-priced attire might appear, to his supporters, to be reflective of his authenticity and down-to-earth values, according to The Washington Post. Meanwhile, the men's style magazine GQ suggested that the senator could try a gray suit that's more tailored than the sports coats he currently wears.
5. Nontraditional Vacation Destinations
After Sanders married his current wife, Jane, in May 1988, the couple cemented their union by honeymooning in the USSR. The trip was also intended to be a diplomatic mission to help forge a sister-city relationship between Burlington and Yaroslavl, according to MSNBC.
Make Your Money Work Better for You
"Trust me. It was a very strange honeymoon," Sanders wrote in his book, "Outsider in the House." He and his wife also visited Cuba in 1989. They failed in an attempt to meet Fidel Castro, but did meet with other officials as part of international diplomacy efforts on behalf of the town of Burlington.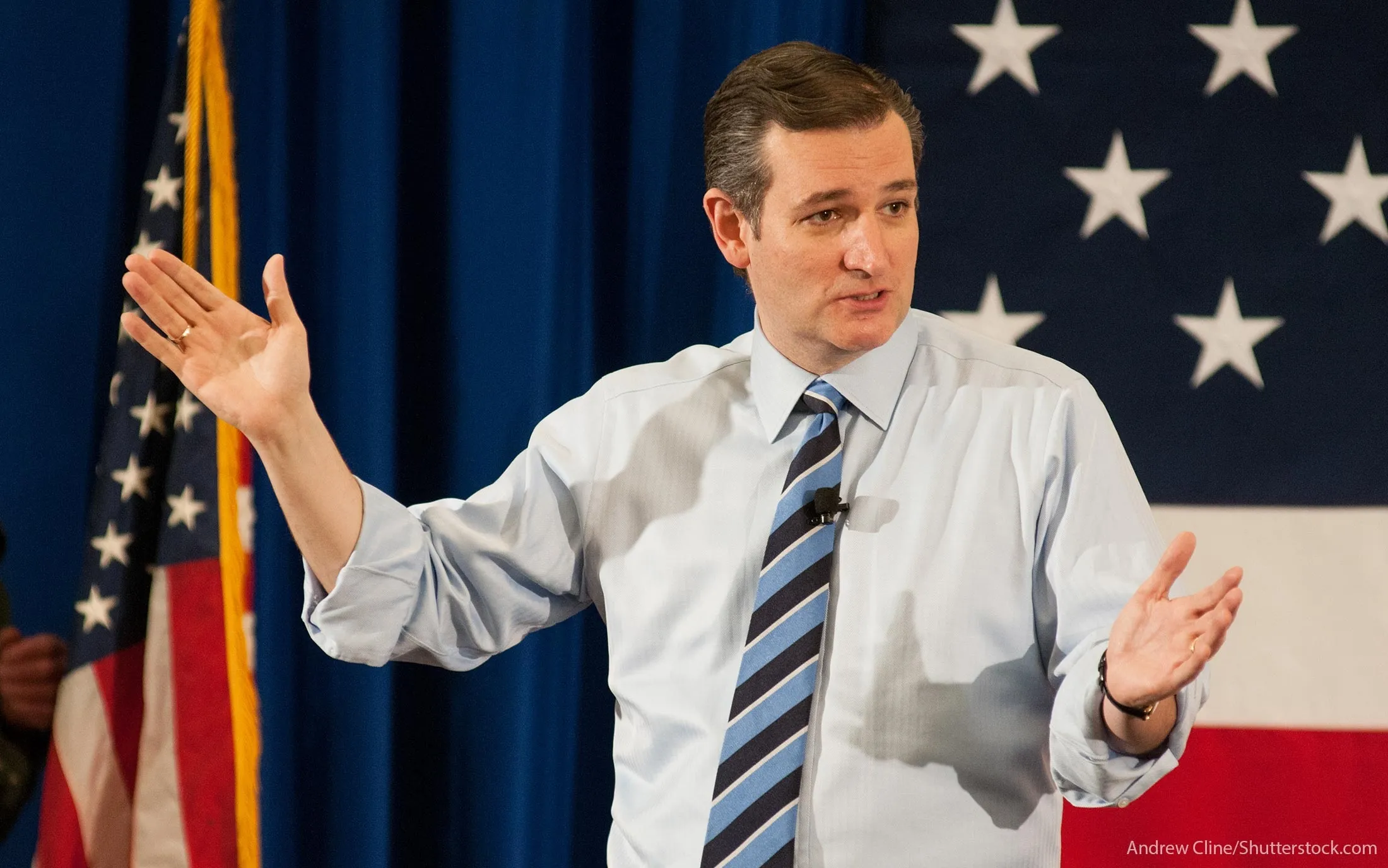 Ted Cruz's Spending
Ted Cruz, a Princeton and Harvard Law School-educated lawyer, was born in Calgary, Canada, and grew up in Houston, Texas. He was an adviser in George W. Bush's 2000 presidential campaign and was elected to the U.S. Senate with Tea Party support in 2012. He is a Republican contender for the 2016 presidential election.
1. Alcohol as a Minor
In 1987, Cruz pleaded guilty to possession of alcohol as a minor when he was a senior in high school. He was pulled over and received a ticket for having an unopened case of beer in his car. "Teenagers often make foolish mistakes, and that certainly applied to me as well," he said in a statement to BuzzFeed News.
2. Creating Financial Security
Cruz has talked about the need to defend religious liberty. However, he reportedly has not conformed to the tenet of tithing 10 percent of one's possessions, according to Business Insider. "I will readily admit that I have not been as faithful in this aspect of my walk as I should have been," he responded when asked by the Christian Broadcasting Network about tithing.
Cruz's charitable donations amounted to less than 1 percent of his income, and he gave 0 percent to churches from 2006 to 2010, TalkingPointsMemo News reported, citing tax returns released by Cruz's Senate campaign. Of his $5 million in income in that time period, $44,500 went to charity.
Cruz and his wife have declined to make public more recent tax returns. However, they said that they've been focused instead on providing a financial base for their two daughters, TPM News reported.
Make Your Money Work Better for You
3. Personal Funds for a Senate Campaign
Cruz and his wife spent more than $1 million to fund his Texas Senate bid in 2012, according to The New York Times. The money was spent mainly on ads in the run-up to the primary elections, where Cruz defeated Dewhurst and later won the general election.
Cruz's Federal Election Commission filings showed that he spent $1.2 million of his own money on his campaign, according to U.S. News & World Report. However, later personal financial disclosures didn't show a liquidation of personal assets, but did show that the couple obtained $750,000 in low-interest loans from Goldman Sachs and Citibank during that time period, according to The New York Times. Cruz has been criticized for not disclosing the loans on his FEC filings.
4. Canned Soup
Cruz's meal of choice is canned soup. The senator admitted to Us Weekly that he has dozens of cans in his pantry at home and regularly orders it for dinner when traveling. Although canned soup will not drastically increase campaign expenses, Food and Wine magazine reminded readers that the high sodium content can significantly increase blood pressure readings.
5. Possibly His Own Books
Rumors abound that Cruz bought bulk copies of his book, "A Time for Truth: Reigniting the Miracle of America." The book sold over 11,000 copies and should have made The New York Times Best-Seller List, according to NPR.
However, Times spokesperson Eileen Murphy wrote that the reason the book was excluded from the list was strategic bulk purchases. One implication is that Cruz used his own campaign funds to buy the books and resell them to donors on his website, according to New Republic, which cited a $122,000 payment to the book's publisher in the candidate's FEC filing.
Read: 2016 Presidential Candidates' Net Worths: Donald Trump vs. Bernie Sanders and More