How Do Your Finances Measure Up to the Typical American's?
From student debt to retirement savings, see how you compare.
Dima Sobko / Shutterstock.com
Most people are at least a little concerned with "keeping up with the Joneses." After all, however happy you might be with your current financial situation could change in a hurry after you find out your eccentric neighbor or deadbeat cousin is earning more than you. As such, knowing where your financial picture stacks up against the average American's financial statistics is something plenty of people wonder about.
Fortunately for you, GOBankingRates compiled the results from the surveys and studies it conducted over the past year to help paint a clearer picture of what the average American's finances are like. This combined data has information from millions of people across all 50 states to help you understand how you measure up against the masses when it comes to savings, home values, the prospect of a good retirement, common financial stresses and more.
1/22
John Panella / Shutterstock.com
Average Home Value: $225,300
According to Zillow's home value index, the median home value in America rose by 9.8 percent over the past year from $205,100 in December 2017 to $225,300 in December 2018. Where you live, however, has a lot to do with what you'll pay for a home — and whether you can expect prices to rise or fall. Residents of California have a median home value in excess of a half million dollars while Mississippians are looking at a number of just over $115,000.
Take a Look: Here's How Much a Home Is Worth in Every State
2/22
Breno Assis / unsplash.com
Average Home Prices: $275,000
Of course, what a home is worth is one thing, what it will sell for can be another factor entirely — especially for someone in the market for a new home. Median home prices in the United States are much higher than home values — $275,000, just under $50,000 over the median value — potentially indicating that the demand for homes is outpacing supply by a wide margin.
3/22
g-stockstudio / Shutterstock.com
Average Student Loan Debt: $32,731
What you owe has a lot to do with how your finances stack up against your fellow Americans, who are collectively carrying about $1.5 trillion in student debt as of the fourth quarter of 2018, according to the Federal Reserve. On a per-person level, that translates to an average debt of $32,731 for individual indebted graduates.
A GOBankingRates study on student loan debt by state revealed that not all states are created equal when it comes to student loan debt. In Utah, the average student debt was just under $20,000 in 2017, while in New Hampshire it was more than $36,000.
4/22
mixetto / Getty Images/iStockphoto
Average Credit Card Debt: $6,814
Of course, there's another form of debt that's even more common for most Americans while also being among the most financially devastating: credit card debt. There's a little over $1 trillion in credit card debt held by Americans, per the Federal Reserve. The average person reportedly has $6,814 in credit card debt, according to the Federal Reserve reported as of 2017.
5/22
mapodile / Getty Images
Average American Mortgage Debt: $201,811
Last year saw the average level of mortgage debt for Americans clear $200,000, reaching $201,811, representing one of the biggest drivers of U.S. household debt. Using mortgages to secure housing while also making an investment in the future in the form of your home equity is a common strategy among Americans, as the $15.4 trillion in total mortgage debt held nationwide as of the end of 2018 should indicate.
6/22
goodluz / Shutterstock.com
Average Auto Loan Debt: $31,455/$523 per Month for a New Car
While student loans get the lion's share of attention when it comes to public discourse, Americans have almost as much debt related to their cars as they do their college degrees, overall. There's a total of $1.2 trillion in outstanding auto loans in the country as of December 2018, translating to an average new car loan of $31,455 and an average payment of $523 a month according to Experian's State of the Automotive Finance Market Report.
7/22
Monkey Business Images / Shutterstock.com
Average American Household Income: $57,652
According to the U.S. Census Bureau, the nation's median household income is at $57,652. But how much the average American makes means different things in different places. A GOBankingRates study on the cost of living in big cities found that today's historically high median income would make families very comfortable in some cities, but bordering on destitute in others. It takes an income of $52,100 to live comfortably for a year in Detroit, for example, and more than double that — $123,268 — in San Francisco.
8/22
Olesia Bilkei / Shutterstock.com
Average American Salary: $900 a Week
According to the Bureau of Labor Statistics, the average wage earner in the U.S. brings in about $900 a week. However, that varies depending on your gender — it's closer to $1,000 a week for men and just under $800 a week for women. Over the course of a full year, that translates to a difference of about $10,000 in the earning power of men and women.
9/22
Rawpixel / Getty Images/iStockphoto
Average American Savings: 58% of Americans Have Less Than $1,000
Of course, even someone with a high salary can quickly find themselves in dire financial straits when they fail to build up an emergency fund to cover unexpected expenses. That's why a survey conducted by GOBankingRates in 2018 revealing that 58 percent of Americans have less than $1,000 in savings is especially troubling. Without cash in reserve to cover expenses, getting laid off or having to cover a major home or car repair can become impossible to manage without taking on debt.
10/22
perfectlab / Shutterstock.com
Average American Retirement Savings: 42.3% of Americans Have Less Than $10,000
GOBankingRates survey data from 2018 reveals that 42.3 percent of Americans have less than $10,000 in retirement savings. That includes some 13.7 percent of those polled who have no retirement savings whatsoever. And the issue appears to have the most to do with difficulty finding more to save — over 40 percent answered, "I don't make enough money" to the question about why they don't save more.
The good news is that 38.4 percent of respondents answered that they had $100,000 or more socked away for their golden years.
11/22
Andrew Zarivny / Shutterstock.com
Biggest Concern About Personal Finances in America: Not Having Enough Money to Get By
For most Americans, financial anxiety is a fact of daily life. And the biggest driver of that? Shocker, it's having enough money to get by. Those respondents to a GOBankingRates survey conducted last year revealed that over a third of those people who are worried about their finances said that having enough money to get by was their biggest financial worry.
12/22
iStock.com / iStock.com
How Much Americans Are Planning to Save: $26,098
Of course, if these figures on how much people have saved are concerning, it's also worth noting that most Americans are aware that they need to save more, and they are actively working to remedy the situation. In the same survey that highlighted Americans' biggest financial concerns, data showed that Americans had plans to increase their savings by over $26,000 in 2019.
13/22
kate_sept2004 / iStock.com
Top Savings Goal for Americans: Retirement
The goal of saving money for Americans can vary widely. Aside from just greater financial security, almost everyone has major long-term financial goals that they're putting away funds for. A survey conducted by GOBankingRates in 2018 found that the most common reason for saving as cited by respondents was retirement at 29 percent of those polled, just edging out a home purchase that garnered 27 percent of responses.
How Many Americans Are Investing: 56%
While having a stable emergency fund stashed in a savings account is the first step to greater financial stability, saving for something major like a down payment on a house or retirement requires growing your money faster than most bank accounts can. As such, most Americans are aware that investing for the future is important … even if they can't always find the money to do so.
A GOBankingRates survey found that about 56 percent of Americans are investing in one way or another, a level that should most likely be higher if people really want to secure a stable financial future.
Why Americans Are Tapping Into Savings: 44% Tap Retirement Savings to Pay Off Debts/Bills
While tapping into your retirement savings before you actually retire is inadvisable, that doesn't mean that many Americans aren't doing so — often out of necessity. When polled by GOBankingRates about why they were dipping into the kitty before they finish working, some 44 percent responded that they needed the money to pay down debt or cover bills.
16/22
dc_slim / Shutterstock.com
The Average American's Rent: $1,307
While getting a mortgage and purchasing a home might be the norm for much of America, another large segment of the population resides in urban centers where that's not really realistic for anyone other than top earners in the area. For that army of renters, the monthly rent bill likely represents one of their largest regular expenses. According to Zillow, the median rent payment in the United States is $1,307.
17/22
gorodenkoff / Getty Images/iStockphoto
Average Spending on Nonessentials: More Than $5,000 Annually
When it comes to prioritizing saving, most people have a few habits that are cutting into what they have left over in their budget to save for the future. Spending on nonessentials hits about $5,339 a year, according to responses in a GOBankingRates survey in 2018. It also found that over $2,000 of that is going to eating out, meaning spending more time in the kitchen might be one way to find more room to save for retirement.
18/22
SpeedKingz / Shutterstock.com
What Americans Spend Their Emergency Fund On: 26.4% for Household Repairs
The need for an emergency fund isn't immediately apparent to everyone… until it is. The nature of an emergency fund is such that it seems like an indulgence until it is very much not, and a GOBankingRates survey appears to indicate that clearly. Over half of respondents said that they spent their emergency fund on either repairs to their house (26.4 percent) or their car (26.1 percent).
19/22
REDPIXEL.PL / Shutterstock.com
Average Credit Score: 704
Your credit score will often dictate the sort of rate you can get on a car loan or mortgage, potentially resulting in you having to pay thousands of dollars in interest costs when your score is too low. According to FICO's blog, the average credit score for Americans is 704, so if you're currently lower than that you might want to search for ways to improve your credit score.
20/22
AndreyPopov / Getty Images
How Many Americans Are Living Paycheck to Paycheck: 31%
So, if saving more has so many benefits, why aren't more Americans doing it? Unfortunately, a GOBankingRates survey last year indicated that the main reason is one of the hardest to deal with: People aren't making enough money. Almost a third of respondents (31 percent) responded that they couldn't save more money because they're living paycheck to paycheck.
21/22
Halfpoint / Shutterstock.com
Common Financial Goals for Americans: 36% Want to Save More Money
Of course, whatever the average American is trying to cope with in their financial life now, the desire to improve their circumstances is almost universal. Most Americans have financial goals that would put them and their family on a sounder footing and help them build toward greater prosperity. And a GOBankingRates survey appears to indicate that many of them have just the right idea: More than one in three respondents (36 percent) answered that they wanted to save more money.
22/22
evgenyatamanenko / Getty Images/iStockphoto
Set Your Own Money Goals — and Forget About the Joneses
Understanding the situations and struggles that most Americans are dealing with in their finances can be important and help lend you some valuable perspective on just how big (or small) your own problems really are. However, it's also important to note that your financial situation is specific to you. You should keep in mind your own financial goals and whether or not you're meeting them more so than where you fit into the broader picture of the American economy. After all, the median salary has equally as many people making more than that level as there are making less.
So while it's interesting to know what sort of financial picture is most common or typical for Americans, it shouldn't lead you to make any drastic changes to your finances, per se. After all, the Joneses have their own set of problems that may or may not have anything to do with you, so remember to set your own goals and judge your finances against them, not someone else's.
Click through to see where in the U.S. the middle class is thriving.
More on Financial Planning
We make money easy. Get weekly email updates, including expert advice to help you Live Richer™. 
Andrew Lisa contributed to the reporting for this article.
About the Author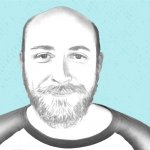 Joel Anderson is a business and finance writer with over a decade of experience writing about the wide world of finance. Based in Los Angeles, he specializes in writing about the financial markets, stocks, macroeconomic concepts and focuses on helping make complex financial concepts digestible for the retail investor.