Trump's Former Communications Director Shares 7 Money Lessons for Kids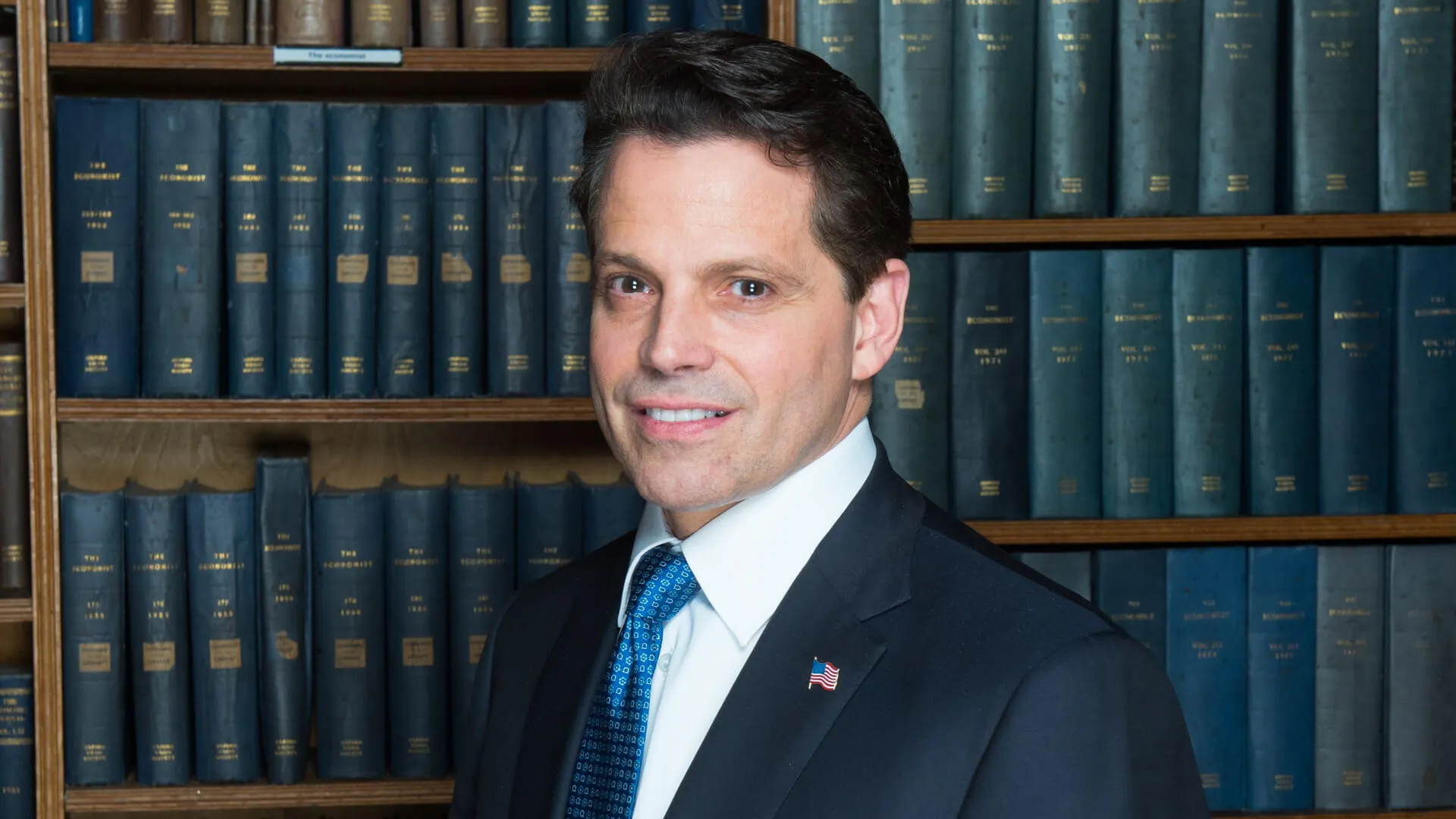 Anthony Scaramucci is the founder and co-managing partner of global investment firm SkyBridge Capital. And yes, Scaramucci also the former White House Communications Director. Perhaps most importantly, he's the father to five children.
Scaramucci grew up in a blue-collar family in Long Island, New York, as one of three children. He graduated from both Tufts University and Harvard Law School. He's authored three books, regularly hosted Louis Rukeyser's former program Wall Street Week, was a contributor to Fox Business Network, and still makes many television appearances, opining about both business and political interests.
Scaramucci is also a huge New York Mets fan with a great sense of humor. As a working father with financial knowledge, he thinks a lot about how to raise his kids with financial intelligence — and he shared his best money advice for savvy young people with GoBankingRates.com.
Click here to read about Donald's Trump's net worth — and keep reading for Scaramucci's insights.
Be a Good Money Role Model
GOBankingRates: What is the most important money habit you learned as a child?
Anthony Scaramucci: My dad woke up at 4:30 every morning, grabbed the lunch pail that my mom packed for him the previous night and put in an honest day's work. Even as a child I was in awe of my father's work ethic, because I knew that he put in those long hours to create a modest lifestyle for his wife and three kids.
I was determined to emulate that work ethic in everything I did.
Teach Your Kids That Money = Sweat
GOBankingRates: At around what age did you realize "money was money" — that it had value?
Scaramucci: I really gained a deeper understanding about money when I was 11 years old. My dad was a blue-collar worker who provided our family with a middle-class upbringing, but in 1975 he was forced to take a wage cut due to an economic recession. It caused a lot of stress in our house and led me to go out and start a paper route so I could contribute to covering the household expenses.
While I knew about money before that, having to be entrepreneurial and sweat to earn money helped me develop a greater appreciation for the real value of a dollar.
Make Your Money Work Better for You
Help Them Build Good Money Habits
GOBankingRates: If you could only teach a child one money habit, what would it be?
Scaramucci: Pay yourself first. Everybody has bills to pay – utility bills, car payments, mortgage payments, insurance premiums – but when you're creating a budget, it's just as (if not more) important to pay yourself first.
That means putting a certain amount or percentage of your earnings away every paycheck, saving for a rainy day and investing your money so that it compounds over time.
Read More: 12 Best Apps for First-Time Investors
Let Them Make Money Mistakes
GOBankingRates: What was your biggest money mistake as a child or teenager?
Scaramucci: My biggest money mistake came when I was in college. A group of my friends were going on a trip to Italy at the end of the school year, but I didn't have nearly enough money saved up to join them. That's when a friend came to me with an idea: rent an ice cream truck and sell products around the Boston Marathon route. He knew someone that had done it and was confident I could at least double my money in a weekend.
I jumped in head first without thinking about the potential downside risks. I rented the truck and bought all the ice cream products, but when race day came, it was one of the coldest and rainiest Boston Marathons in history. Nobody wanted to buy ice cream. I ended up taking a loss and not being able to go on the trip.
The experience taught me a valuable lesson that you have to look at both the upside and downside of any investment or financial decision.
Talk to Your Kids About Money
GOBankingRates: What would you say are one or two of the primary reasons parents find it difficult to talk personal finance with their children?
Scaramucci: I think the biggest reason parents don't talk to their kids about money is insecurity. Parents who feel like they don't have enough money are worried that their kids will think less of them, while parents who have a lot of money are worried their kids will become entitled. As with most insecurities, you need to realize that nobody really cares. If you raise your kids to have a strong moral compass and worth ethic, then they won't judge you either way and money will not ruin them as long as you don't. You can teach smart money principles regardless of your own net worth or income.
Make Your Money Work Better for You
Seek Out Schools That Go Over Money Basics
Everyone is insecure about money. Money is often more taboo than sex. I think personal finance absolutely should be taught in schools, because I think a lot of people don't know the basics about taxes, about credit, about compound interest.
You don't need to teach advanced financial modeling to give kids the basics they need to make smart money decisions in life.
Money Should Be a Well-Earned Reward for Your Kid — Not a Gift
I do think you can teach a set of values at a young age that lead to strong money and work habits. You can't just give your children whatever they want all the time without conditions. We live in a safe space, participation trophy culture these days where everything is supposed to be easy for kids, but that's not how the real world works.
You should tie any rewards – whether monetary or experiential – to behavior and habits.
Discover more about Anthony Scaramucci at SkyBridge Capital and @Scaramucci.
More About Politicians, Kids and Money