How Much Is George Santos Worth?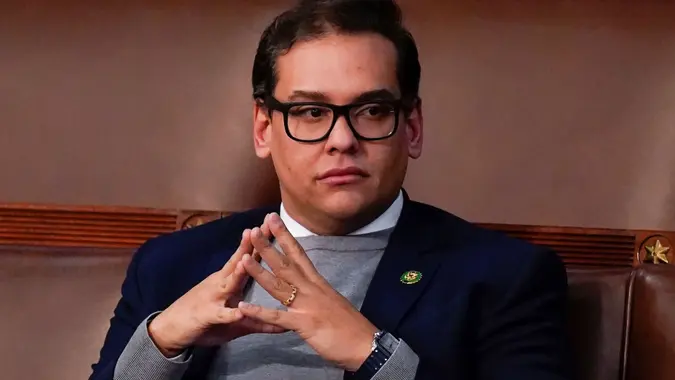 Alex Brandon / AP / Shutterstock.com
As New York Rep-elect George Santos answers questions about false claims regarding everything from his work experience to his heritage, you may be wondering how much the Republican politician is actually worth.
Santos told the New York Post that he made millions of dollars selling second-hand luxury goods, but, to date, has not produced documentation of the business. In a New York Post article, Santos claimed to have grown up in "abject poverty."
George Santos' Net Worth
According to multiple sources reporting on his Personal Financial Disclosure Report, the Representative is worth roughly $11 million. In 2020, his personal financial statements claimed a net worth of less than $5,000, with no bank accounts, stocks or real estate listed as assets on the report.
His most recent report based on 2022 assets lists between $1 million and $5 million in bank accounts and a condo worth between $500,000 and $1 million in Rio de Janeiro, Brazil, where he has said his parents hail from.
Make Your Money Work Better for You
His disclosure report also lists business interests ranging from $1 million to $5 million, according to reports.
As a U.S. Representative, Santos also earned an annual salary of $174,000 in 2022.
Santos, who currently serves in the House of Representatives representing the third congressional district, which comprises communities largely on the North Shore of Long Island, is up for re-election in 2023.
More From GOBankingRates
Make Your Money Work Better for You