What Is Marty Walsh's Net Worth?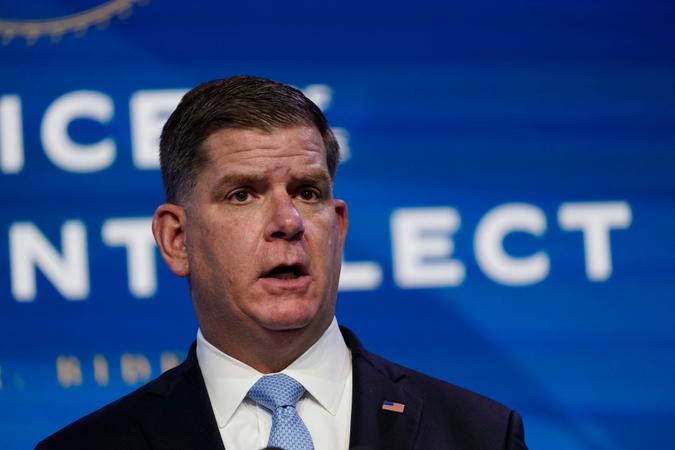 Susan Walsh/AP/Shutterstock / Susan Walsh/AP/Shutterstock
Secretary of Labor nominee Marty Walsh is well-known as Boston's mayor since 2014, but many people may not know he boasts a net worth of $500,000. In 2018, Walsh earned $199,999 as Boston's mayor, the first salary increase for the position since 2006.
Find Out: How Rich Are Donald Trump and All the Other Living US Presidents?
Marty Walsh Net Worth: $500,000
Born and raised by Irish American parents in the Dorchester neighborhood of Boston, Walsh attended Boston College to earn a political science degree and later served in the Massachusetts House of Representatives.
Walsh attended confirmation hearings in Washington, D.C. on Thursday, Feb. 4. He still awaits Senate confirmation.
More From GOBankingRates
Make Your Money Work Better for You