7 Politicians Who Aren't as Rich as You Think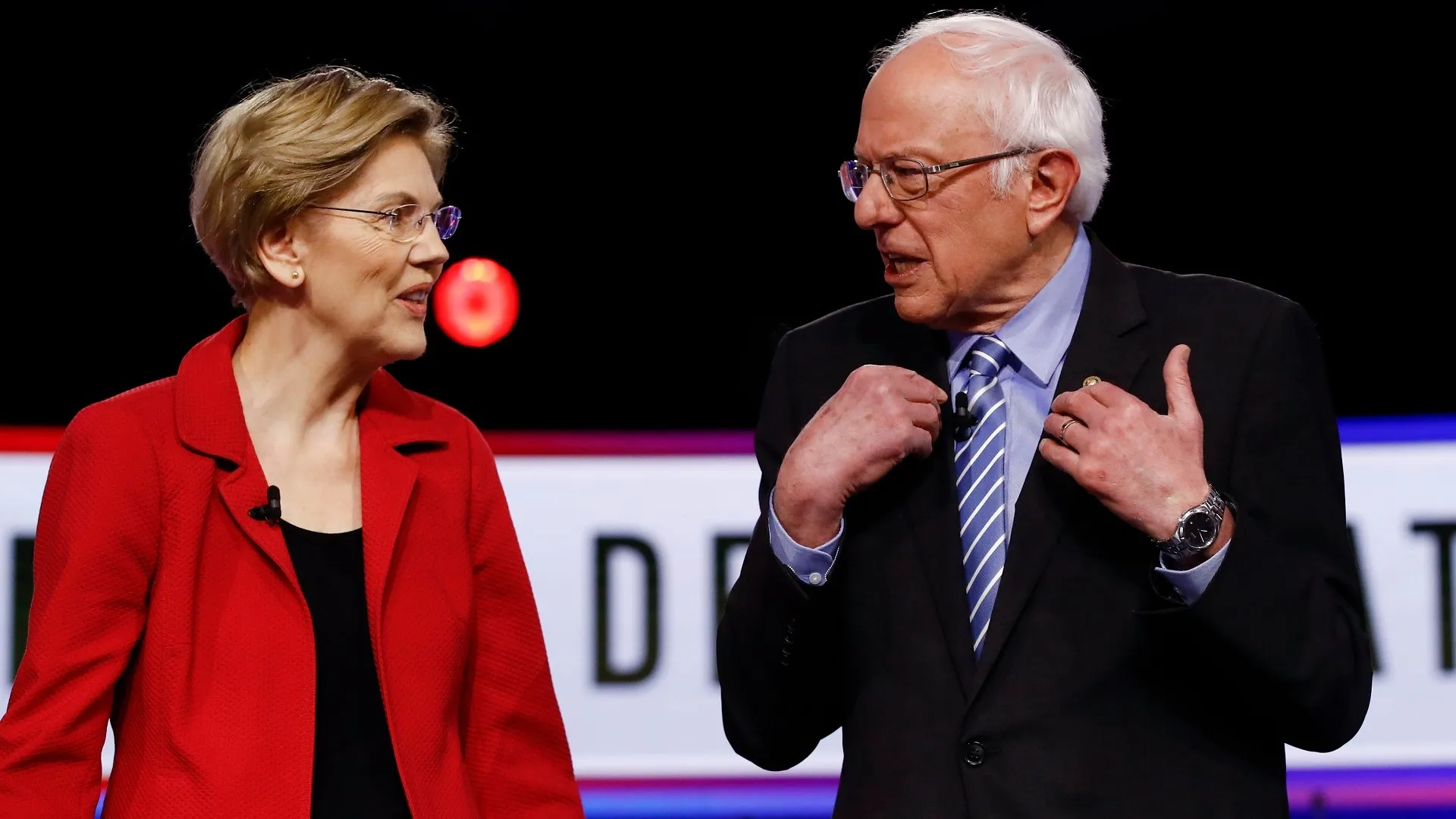 U.S politicians so frequently campaign for the middle class, but do they really understand our plight? In many cases, they seem just too rich to be able to sympathize with people who aren't millionaires. Looking at people like Donald Trump, who's worth $2.5 billion according to Forbes, it seems difficult to argue that they can. Hillary Clinton, who ran for the office of President in 2016, is also pretty well off, with a new worth of over $32 million, according to OpenSecrets. 
Though some of America's most famous politicians are well in the one percent, there are several well-known political figures who are not nearly as wealthy. Let's look at 7 politicians who aren't as wealthy as one may think.
Bernie Sanders
Bernie Sanders has long been a relevant figure in politics, but he burst into global fame after two presidential runs. According to Wealthy Gorilla, Sanders' net worth is $3 million. 
"Despite his long tenure in public service and significant influence, his wealth, accumulated primarily from his senator's salary and book royalties, is relatively modest," said Azzam Sheikh, digital strategist at Money Advisor.
Alexandria Ocasio-Cortez
Alexandria Ocasio-Cortez (AOC) has stormed Congress with her powerful voice and passionate advocacy for the rich to pay more taxes (much like Bernie Sanders). Evidently putting her money where her mouth is, AOC isn't particularly wealthy. According to D-N.Y.'s financial disclosure report (as reported by PolitiFact), filed in September 2022, AOC's assets amount to $4,004 to $60,000 and has liabilities amounting to $15,001 to $50,000.
"[This] young influential congresswoman has a net worth that might seem underwhelming compared to some of her counterparts, given her early career as a bartender and the short time she's spent in Congress," Sheikh said.
Make Your Money Work Better for You
Maxine Waters
Maxine Waters has served as the U.S. representative for California's 43rd congressional district since 1991. That's a fairly long time, and one may think that during her tenure she's accumulated massive wealth. Though far from broke, this politician is far from super rich. According to Wealthy Gorilla, Waters has a net worth of $2 million. 
Elizabeth Warren
Elizabeth Warren, the Massachusetts senator and former presidential candidate, has a net worth of $12 million, according to a 2019 estimate from Forbes. 
"While that may seem like a lot, it's actually quite modest compared to many of her colleagues," said Michael Ryan, a financial coach and retired financial planner. "Warren has been a vocal advocate for the middle class and has even made it her mission to take on big corporations and Wall Street. Her net worth comes from her successful career as a law professor and her investments — but she's been clear that her wealth doesn't influence her policies."
Ted Cruz
Ted Cruz has made waves as a Republican politician, attorney and political commentator. He's served as the junior U.S senator from Texas since 2013. According to OpenSecrets, Cruz has a net worth of close to $3.2 million as of 2018 — less than one may expect given his fame.
Cory Booker
Senator Cory Booker of New Jersey is another politician who is not as wealthy as many may think. According to Celebrity Net Worth, Booker touts a net worth of $3 million.
"His estimated net worth is lower than the estimated net worth of many other senators," said Jerome Casey, writer and editor at Oxford Wise Finance.  "Booker's wealth is mostly derived from investments in real estate and stocks, as well as a successful career in politics."
Make Your Money Work Better for You
Pete Buttigieg
"Similarly, Pete Buttigieg, who served as the mayor of South Bend, Indiana, and ran as a presidential candidate, hasn't accumulated substantial wealth, reflecting his young age and local-level political career," Sheikh said. 
According to Celebrity Net Worth, Buttigieg is worth $500,000 — definitely on the lower end considering!
More From GOBankingRates

BEFORE YOU GO
See Today's Best
Banking Offers