What's Ruth Bader Ginsburg Worth? See the Finances of the Supreme Court Justice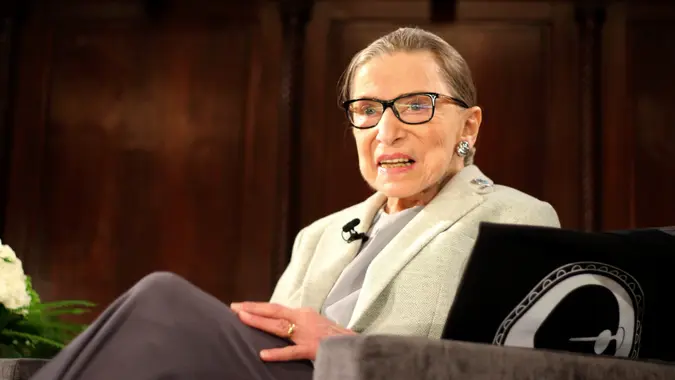 Rebecca Gibian/AP/REX / Shutterstock.com
Ruth Bader Ginsburg, the third-wealthiest member of the nation's highest court, had surgery for cancer on Dec. 21, 2018.
She returned to the U.S. Supreme Court on Feb. 15, marking her first appearance since undergoing surgery  in December.
Ginsburg has served 25 years on the U.S. Supreme Court and amassed an estimated net worth of $4 million.
Ruth Bader Ginsburg returned to the Supreme Court on Feb. 15, having recovered from her December 2018 surgery. Ginsburg has had a couple of health scares recently, but she bounced back each time. After surgery on Dec. 21 to remove cancerous nodules from her left lung, a Supreme Court spokesperson said the operation was successful and there was "no evidence of any remaining disease." Ginsburg worked from home during her recovery.
After 25 years of serving on the Supreme Court, many people simply identify the justice by her initials: RBG. On Jan. 22, "RBG," a film about Ginsburg's life, was nominated for an Oscar for best documentary. Betsy West and Julie Cohen, the directors of the documentary, told Ginsburg the film had been nominated and said she "sounded strong and cheerful," CNN reported.
On Jan. 21, "Fox & Friends" hosts apologized for airing a graphic that suggested that Ginsburg had died.
At 85 years old, Ginsburg is considered something of a rock star packaged in a 5-foot-tall, 100-pound frame. Heralded for being the second woman to serve on the Court, a two-time cancer survivor and an advocate of LGBTQ rights, younger generations have elevated the no-nonsense and liberal-leaning justice on a pedestal as a fitness influencer, sartorial muse and feminist icon. Here's a look at her net worth and impressive career.
Make Your Money Work Better for You
Birthdate: March, 15, 1933Net worth: $4 millionSources of income: Supreme Court JusticeCareer highlights: Second woman to serve on the U.S. Supreme Court — appointed by President Bill Clinton in 1993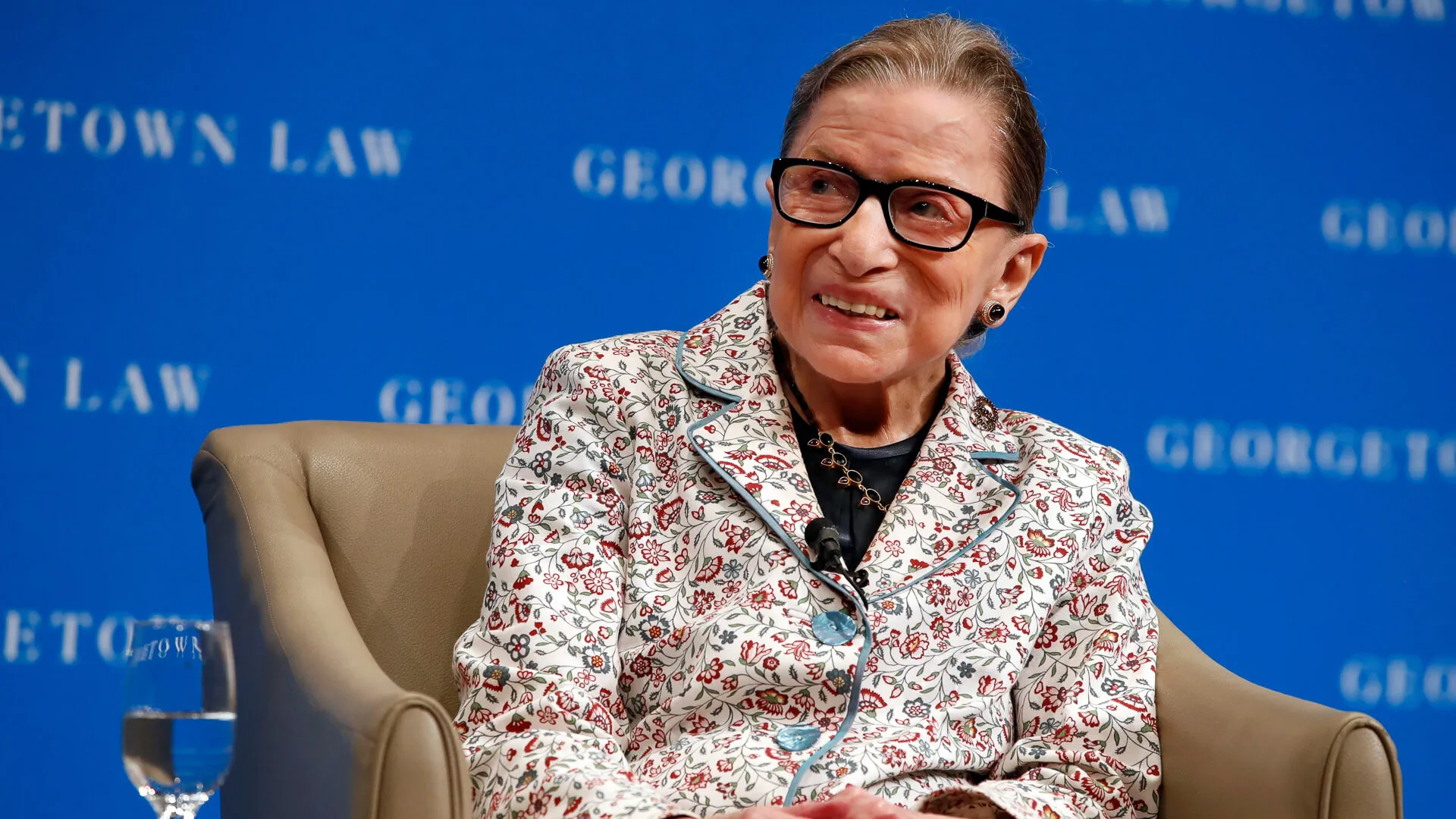 Ruth Bader Ginsburg Net Worth: $4M
Ginsburg's net worth is reportedly around $4 million, according to 2016 financial disclosures by the justices. She holds the distinction of being the oldest-serving and third-wealthiest member of the nation's highest court after Stephen Breyer and John Roberts.
Read: Press Secretary Sarah Huckabee Sanders — Her Net Worth and Background
As an associate justice, Ginsburg's 2018 annual salary is an impressive $255,300, according to the U.S. Court. She'll continue to bring home a quarter of a million dollars even after she hangs up her justice robe — her lifetime appointment financially translates to a guaranteed yearly salary that extends into retirement. Federal judges can retire and collect full yearly pay as long as they're at least 65 years old and have served a set number of years in relation to the age they attained their position, according to the U.S. code.
Moreover, each justice stands to outearn their salary with lucrative book deals, teaching appointments and guest speaking engagements.
Check Out: The Richest and Poorest US Presidents
Ruth Bader Ginsburg Personal Life
The Brooklyn, N.Y., native is a graduate of Cornell University and attended law school at Harvard before transferring and graduating from Columbia Law School. Before being called to the bench by President Bill Clinton in 1993, Ginsburg's professional resume reflected a career dedicated to the law. She held law clerkships, taught law at both Rutgers and Columbia, and served as the ACLU's General Counsel. Ginsburg balanced professional success with her 56-year marriage to Martin Ginsburg until his death in 2010. Together they have two children, Jane and James. During a speaking appearance in July, Ginsburg said she thought she had "at least five more years" to serve on the Supreme Court.
Make Your Money Work Better for You
Read more about other powerful women in Washington, like Sen. Kamala Harris.
More on Money
We make money easy. Get weekly email updates, including expert advice to help you Live Richer™.
Sean Dennison contributed to the reporting for this article.
Net worth is accurate as of Feb. 15, 2019.