Trump Turns on Saudi Arabia and Its Supremely Wealthy Royal Family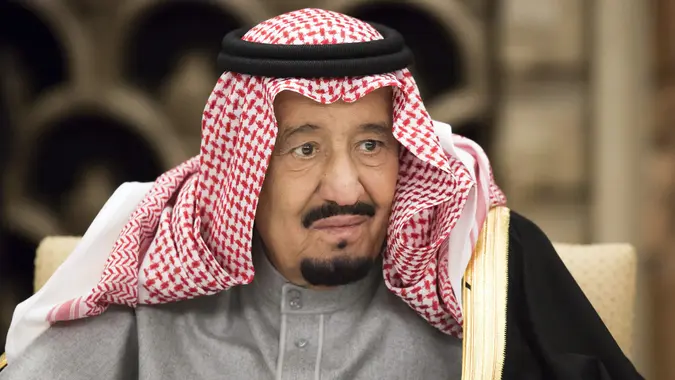 Tomohiro Ohsumi/POOL/EPA/REX / Shutterstock.com
Saudi Arabia's royal family is the main party of interest in the disappearance of journalist Jamal Khashoggi.
President Donald Trump called the Saudi government's response "the worst in the history of cover-ups."
The family boasts a possible net worth of up to $1 trillion.
President Donald Trump called Saudi Arabia's response to the murder of Jamal Khashoggi "the worst in the history of cover-ups" at a bill signing on Tuesday. He said the Saudis "had a very bad original concept. It was carried out poorly." Khashoggi, a Washington Post columnist and U.S. resident, was killed at the Saudi Consulate in Istanbul on Oct. 2. Turkish officials claim he was not only murdered, but beaten and tortured by Saudi operatives. Saudi officials now don't dispute Khashoggi was killed, but Saudi foreign minister Adel al-Jubeir characterized his murder as a "rogue operation," and that he was killed in a fight. 
King Salman and Crown Prince Mohammed offered their condolences to Khashoggi's family on Sunday through a phone call to Khashoggi's son, according to the Saudi Press Agency.  Turkish sources appear to indicate that the Crown Prince was involved in the killing. Trump has financial ties to the Saudis and his administration supports Saudi intervention in Yemen, an operation that has killed thousands.
However, these new developments might mean fractured relations between the U.S. and Saudi Arabia. The Trump administration is reluctant to end arm sales to the Saudis because the weapons manufacturing is good for the U.S. economy. Trump said pulling out of the deal "would really be hurting ourselves."
With all eyes on Saudi Arabia's richest family, here's a look at the finances of one of its top players, King Salman bin Abdulaziz Al-Saud.
Make Your Money Work Better for You
Birthdate: Dec. 31, 1935
Net worth: $500 million to $17 billion
Sources of income: Oil revenues
Career highlights: Succeeded his half-brother King Abdullah bin Abdulaziz on Jan. 22, 2015  
Click to read more about Trump, Putin and other rich world leaders.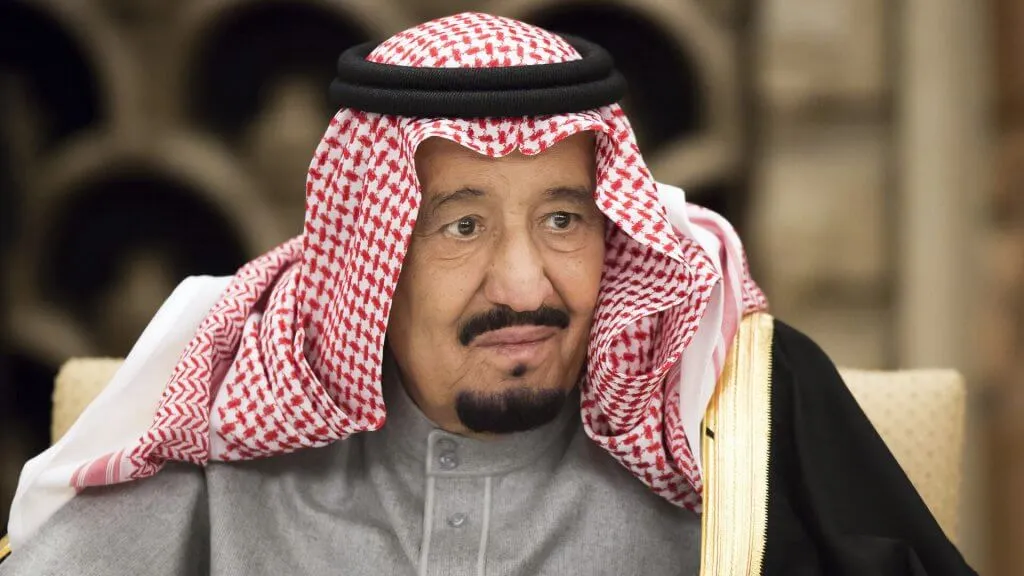 King of Saudi Arabia's Net Worth: $500M-$17B
Celebrity Net Worth pegs King Salman bin Abdulaziz Al-Saud's net worth at a modest $500 million, but other sources estimate the king's wealth goes as high as $17 billion. His family's wealth could be well over $1 trillion, according to House of Saud, an unofficial informational site for the royal family. The vast majority of King Salman's wealth comes from petroleum reserves his father, King Abdulaziz ibn Saud, discovered around 80 years ago.
Other Royal Net Worths: How Rich Is Queen Elizabeth and the Rest of the British Royal Family?
King Salman's Luxe Lifestyle
Being a king in a country known for oil has its perks, to put it lightly. King Salman's net worth includes and supports holdings such as:
A private jail: King Salman reportedly uses this against other members of the royal family if they do not pay their dues, or operate outside the law.
A superyacht: The yacht is the length of a football field and comes with its own banquet room.
Maldives vacation: For royalty, relaxation costs about $30 million at these island resorts. Saudi Arabia gave the island nation $160 million in aid in early 2018.
A private palace: The Erga Palace in Riyadh, Saudi Arabia's capital, serves as the king's royal man cave.
Bodyguards: Although not in itself a luxury item, the fact that the king keeps 100 bodyguards at his beck and call is telling of his importance and fortune.
Make Your Money Work Better for You
Related: The Richest and Poorest US Presidents
Among these eye-opening purchases and properties, the Saudi royal family's luxe lifestyle includes French chateaus, Swiss bank accounts, couture dresses and seafaring parties "on some of the world's biggest yachts out of sight of commoners," according to a 2016 New York Times piece.
Click through to read more about the richest politicians in the United States.
More on Net Worths
We make money easy. Get weekly email updates, including expert advice to help you Live Richer™.