The Richest Royals in the World
From Europe to the Middle East, these royals are filthy rich.
Lorna Roberts / Shutterstock.com
1/10
360b / Shutterstock.com
King Felipe VI
Net worth: $10 million
Country: Spain
King Felipe VI slashed his own salary by 20% in 2015 to $267,447, according to CNBC. But that's peanuts to what the king of Spain is worth. In fact, the royal family has eight royal palaces and five royal county residences at their disposal, although Spain's National Heritage group manages them, according to Business Insider.
Spain's royal family also reportedly likes to vacation to this particular hot spot during the summer. The family's royal lifestyle still cost the country $8.9 million in 2015, just as it did the previous year.
2/10
Jens Sølvberg/Nor-Shipping / Flickr.com
King Harald V
Net worth: $30 million
Country: Norway
His Majesty King Harald V of Norway has held the throne since Jan. 17, 1991, and is one of the most powerful world leaders. The king of Norway married Queen Sonja in September 1968, and they reside in Oslo at the Royal Palace. The couple has two children and five grandchildren.
It's rumored the Norwegian monarchy costs the state $72.3 million per year, which includes $17.3 million spent on police escorts and another $18.4 million on other royal expenses -- neither of those expenses accounted for by the state's official Royal House budget of $36.6 million.
3/10
KN / Shutterstock.com
Queen Margrethe II
Net worth: $40 million
Country: Denmark
Queen Margrethe has been queen since 1972 and has a well-cushioned allowance. The Danish Civil List grants the royal family $12.8 million for the year.
Prince Henrik, the husband of Margrethe, and Princess Benedikte, the queen's sister, both get a small slice of the cash. The bulk of the money covers the cost of the queen's activities and the royal household's operations, in addition to private expenses, such as the queen's royal art collections, according to Business Insider.
Find Out: How Rich Are Queen Elizabeth and the Rest of the British Royal Family?
4/10
Hans Christiansson / Shutterstock.com
King Carl XVI Gustaf
Net worth: $70 million
Country: Sweden
The Swedish royal family is among the wealthiest in Europe. King Carl XVI took the crown in 1973 when he was just 27 years old. He's been married to Queen Silvia since 1976, and they have three children.
Funds for the king's official duties are covered by the Court Administration and totaled approximately $7.6 million in 2015. The Palace Administration, including the Office of the Governor of the Royal Palaces and the Royal Collections, received nearly $7.4 million from the state in 2015.
The royal family's net worth includes private ownership of Solliden Palace, a summer home on the Baltic island of Oland. The family also leases their country residence of Stenhammar Castle from the state government.
5/10
Schalke fotografie | Melissa Sch / Shutterstock.com
Queen Beatrix
Net worth: $200 million
Country: Netherlands
Queen Beatrix is the most famous figure when it comes to Dutch royalty, although she abdicated the throne after 33 years in 2013. Still, to this day, her wealth is estimated to be $200 million. The budget for the current monarch of the Netherlands, King Willem-Alexander, was $47 million in 2015.
According to Business Insider, Willem-Alexander's budget covers the cost of oversea tours and official visits. However, much of his wealth comes from his personal fortune, including real estate and a stake in Shell Oil.
6/10
Lorna Roberts / Shutterstock.com
Queen Elizabeth II
Net worth: $600 million
Country: England
Queen Elizabeth II is the richest member of the British royal family as well as the longest-reigning monarch in British history, crowned in June 1953. Much of the British royal family's net worth comes from the Crown Estate, although it isn't actually owned by the queen. The value is estimated at $14.8 billion when adding together all the properties in the U.K.
7/10
Ahmad A Atwah / Shutterstock.com
King Abdullah II
Net worth: $750 million
Country: Jordan
Abdullah II became the king of Jordan when his father King Hussein passed away in February 1999. In 2011, he authored the book "Our Last Best Chance: The Pursuit of Peace in a Time of Peril." Abdullah also invested in the Star Trek theme park that is part of the $1.55 billion Red Sea Astrarium.
Did You Know?: Who Knew These 15 Things Were Invented by Celebrities? 
8/10
Frederic Legrand - COMEO / Shutterstock.com
Prince Albert II
Net worth: $1 billion
Country: Monaco
Monaco is half the size of Central Park in New York, and Prince Albert II is said to own about a fourth of its land. His real estate portfolio also includes the Philadelphia-area childhood home of his mother, Oscar-winning actress Grace Kelly, which he purchased in 2016 for a reported $754,000. Albert's massive fortune also includes an antique car collection, a stake in a Monte Carlo resort and a pricey stamp collection.
9/10
Frederic Legrand - COMEO / Shutterstock.com
King Mohammed VI
Net worth: $2.1 billion
Country: Morocco
King Mohammed VI ascended to the throne in July 1999, upon his father's death. Allegedly, Mohammed spends $1 million a day to operate his personal palaces. According to Forbes, much of his wealth comes from phosphate mining, agriculture and a stake in Morocco's largest public company, Omnium Nord Africain (ONA).
King Salman bin Abdulaziz Al Saud
Net worth: $20 billion
Country: Saudi Arabia
King Salman bin Abdulaziz Al-Saud of Saudi Arabia came to power on Jan. 23, 2015. He enjoys a number of perks as king, including his own jail, a luxury yacht the length of a football field and his private residence, Erga Palace, where even the tissue box is made out of gold. Prior to taking the throne, he reportedly rented out three entire resorts in the Maldives for an estimated $30 million vacation.
Salman might lead a lavish lifestyle, but he also generously gives to the Saudi public. After his coronation, the king gave out $32 billion in the form of grants, investments and bonuses, reports the New York Times.
More From GOBankingRates
About the Author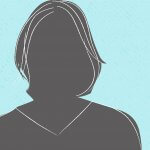 Lia Sestric is a Pittsburgh native and graduate from E.W. Scripps School of Journalism at Ohio University. Her bachelor's degree is in Broadcast News. She has written and produced television news stories in the Los Angeles area and Charleston, S.C. In 2012, Lia began to freelance write on the side about higher education and careers for Yahoo! Finance. Lia is now based in the Washington, D.C. area and continues to work on national and local writing contracts. Her work frequently appears on 
major sites like Yahoo, The Huffington Post, MSN, Entrepreneur, Business Insider, USA Today, in addition to GOBankingRates. 
You can follow her on Twitter @liasestric and Facebook @LSHWrites. Lia can be reached by email lia.sestric@gmail.com.