Patrick Mahomes, Tom Brady and the NFL Stars With the Top-Selling Merchandise
These merch masters are the league's top earners.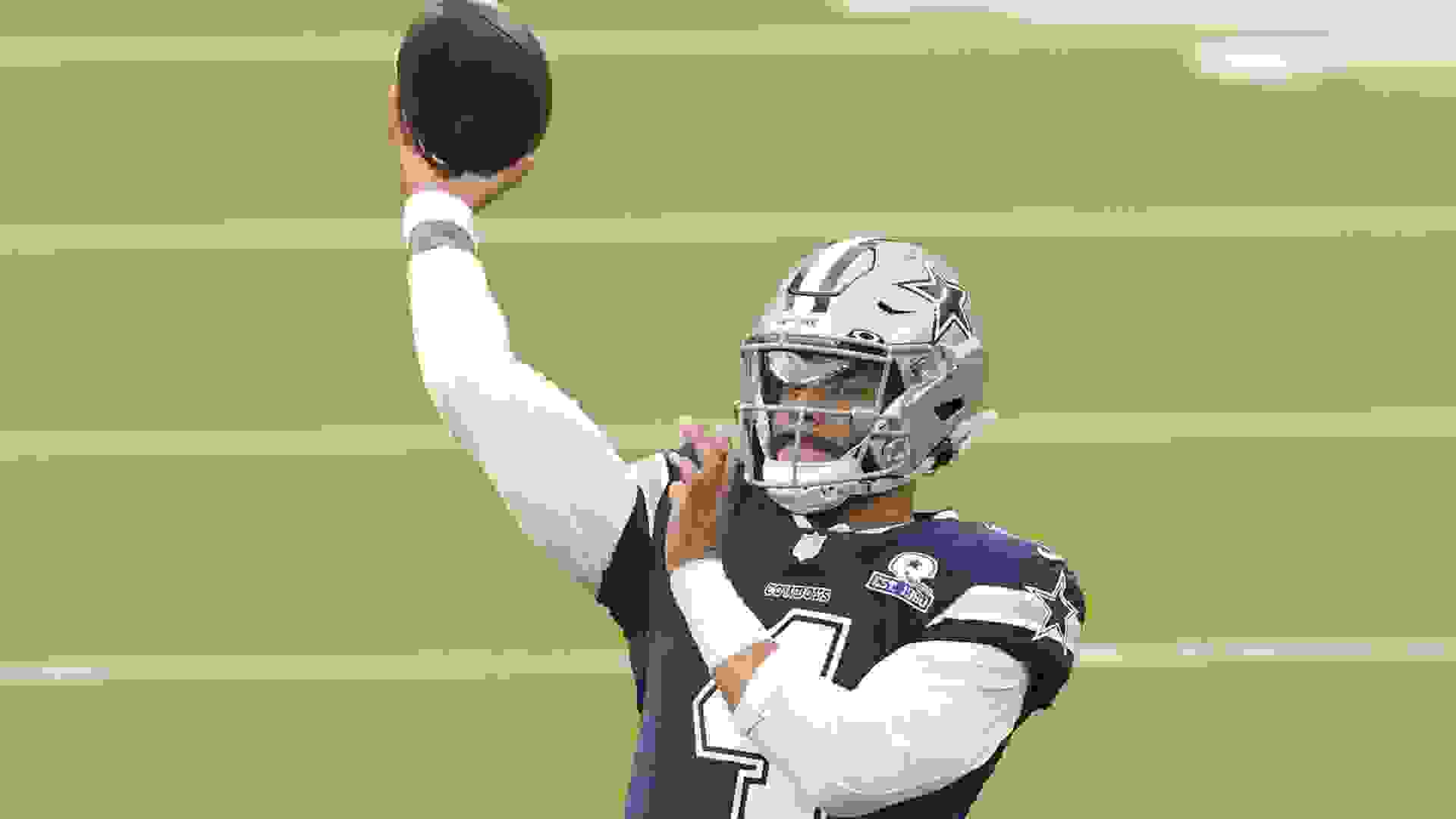 The NFL is back, and when the action starts on Sept. 9, you'll notice a pattern. The biggest names on the field are also the names that you're most likely to see on the backs of the jerseys that fans wear in the stands. The NFL is in the football business, but it's also in the business of selling merchandise at a markup — a skill that the league's best players have mastered.
See: The 25 Richest NFL Team Owners
Check Out: 27 Richest No. 1 NFL Draft Picks
To find out which NFL stars convince fans to dig the deepest for pricey league-branded gear, GOBankingRates used the preseason merchandise sales report from the NFL Players Association. The NFLPA produces the only verified ranking for all officially licensed player-specific NFL merchandise. It includes not just apparel like jerseys and hoodies, but figurines, decals, squishy toys, plush toys, puzzles, holiday ornaments, trains, coins, pet accessories, backpacks, pennants, drinkware and much, much more. Basically, if you can think of it, the NFL has slapped your favorite player's name and number on it and given it a price tag.
Heading into the regular season, here's a look at the NFL's top 10 golden geese.
Last updated: Sept. 9, 2021
Make Your Money Work for You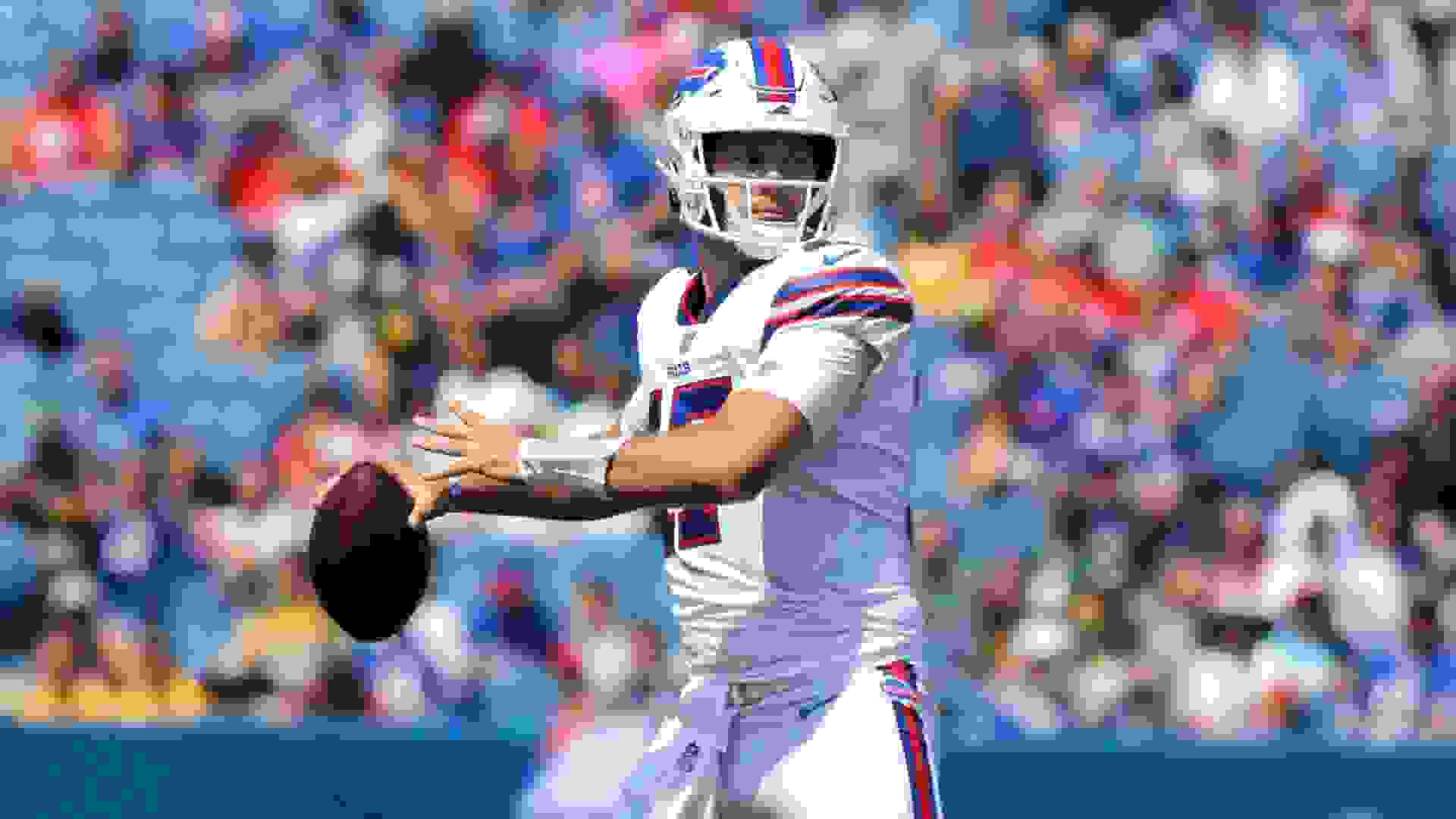 Josh Allen
You can score a Buffalo Bills mini-helmet autographed by the team's star quarterback for $400 at the NFL Shop. Not such a big spender? Josh Allen socks are $19, Josh Allen baby onesies are $21.99, and — if you're looking for some backyard fall fun — a Josh Allen cornhole bag set will cost you $50. Only four players sold more Fathead wall decals during preseason than Allen, and in 2020, he ended up in the top five for NFL-branded medical scrubs. Allen is recently signed a six-year, $258,034,000 contract.
Check Out: Which NFL Hall of Famer Has the Highest Net Worth?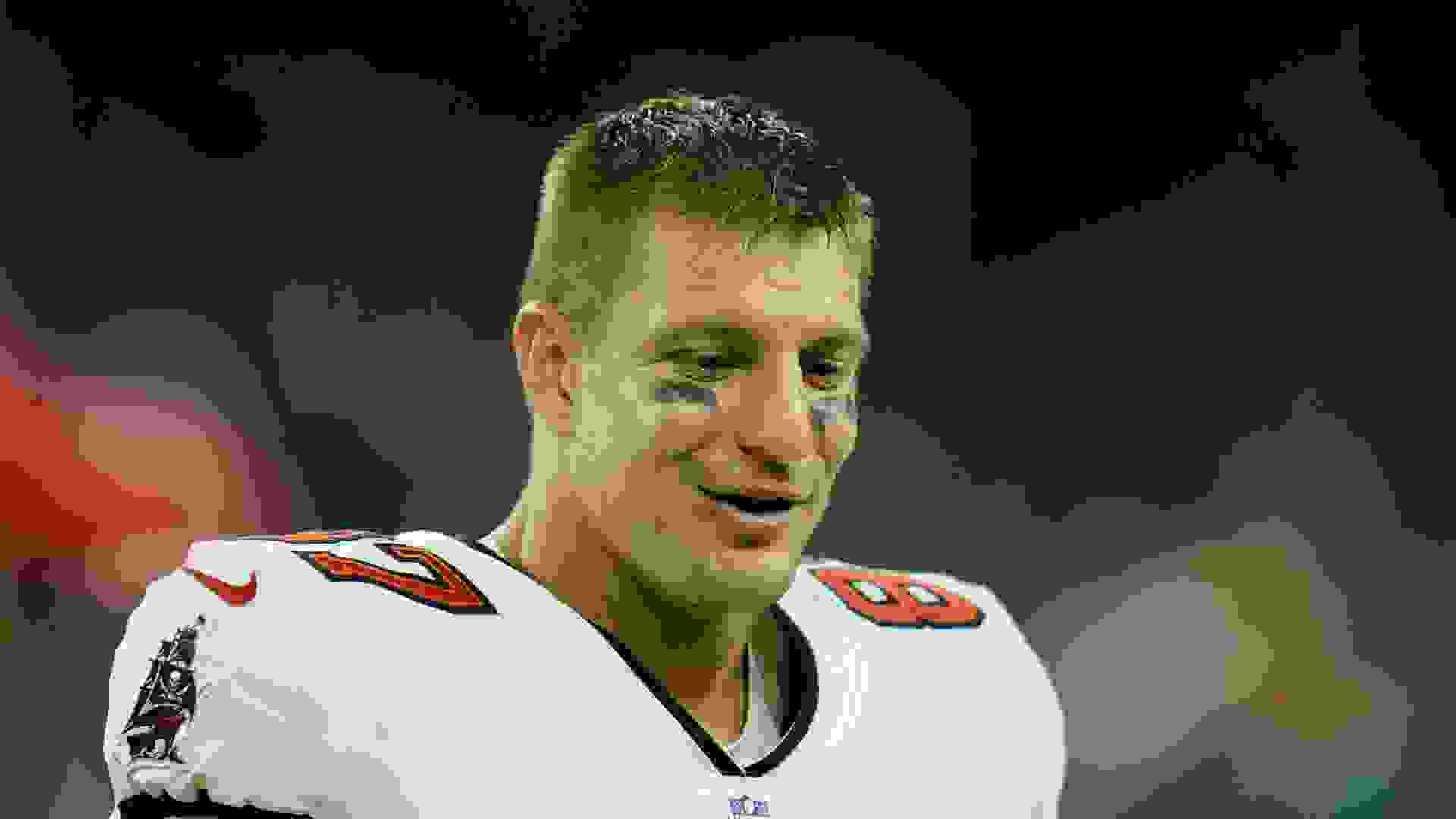 Rob Gronkowski
Rob Gronkowski followed Tom Brady to Tampa Bay and the Super Bowl followed them both — and they're a powerful tandem in merch sales, too. 
If you're looking to dominate the Secret Santa contest this year, you can pick up a Duke game ball signed by both Brady and Gronk for $2,199.99. Or, if you're a little light, you can still go big with a framed Gronk photo collage — complete with a little piece of a game ball — for $79.99. Gronk made the top five in preseason sales for the most customizable jerseys, T-shirts and hoodies sold from Fanatics. Brady was No. 1 in that category. In 2020, Gronk made the top five for Wincraft pins, koozies, stickers, and posters. Once again, Brady won there, too.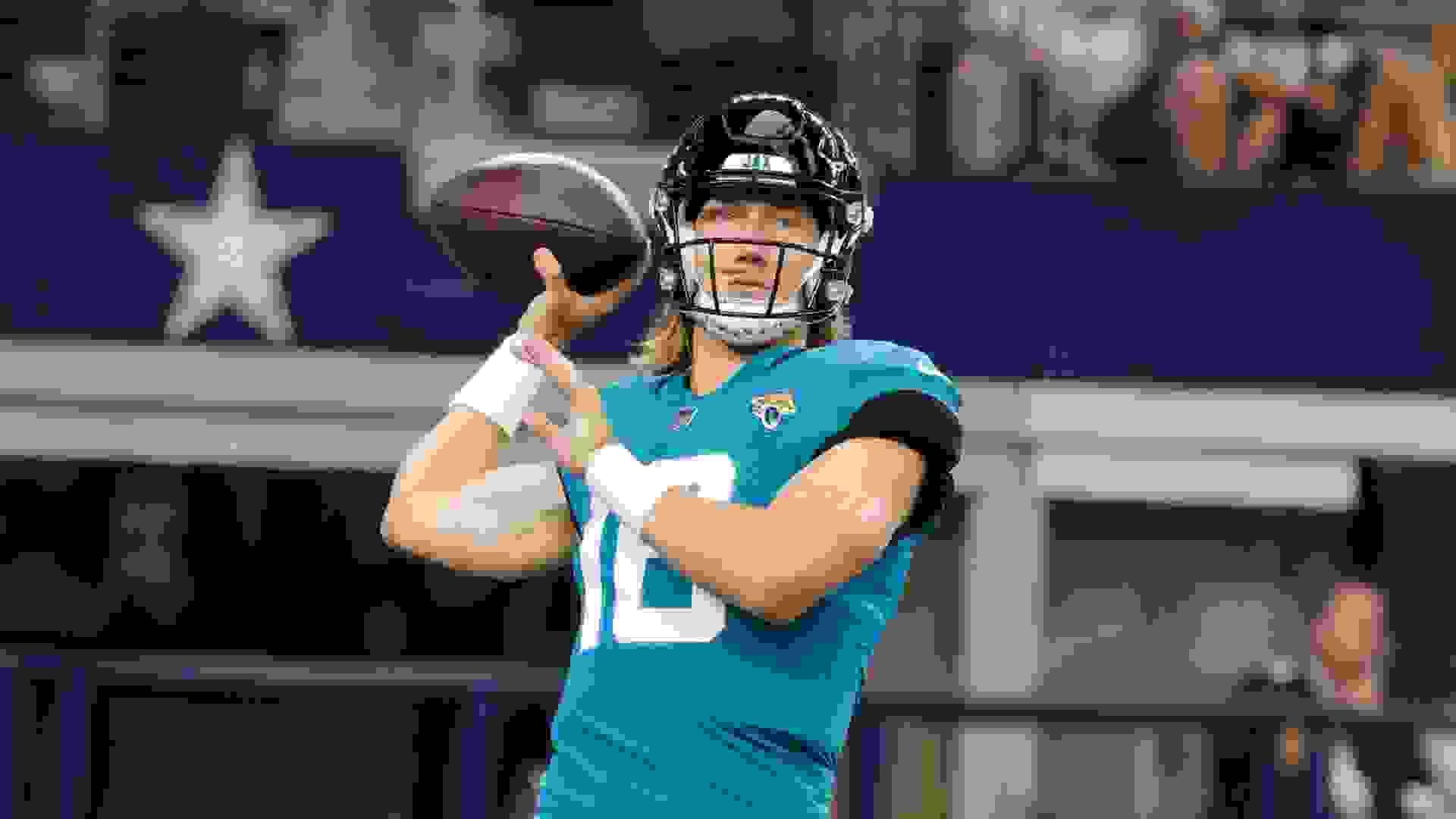 Trevor Lawrence
Drafted by the Jags with the No. 1 overall pick in April, Trevor Lawrence signed a four-year, $36.79 million contract — the money was as big as the hype behind one of the hottest college prospects in years. In terms of merch sales, he's already No. 8 in the league without ever having played in a game. The NFLPA gave him the top spot on its 2021 Rising Stars list, which ranks players based on the likelihood that they'll have a breakout season both on the field and at the retail counter.
One of Lawrence's most popular grabs at the NFL Shop is a Jags game jersey for $119.
Make Your Money Work for You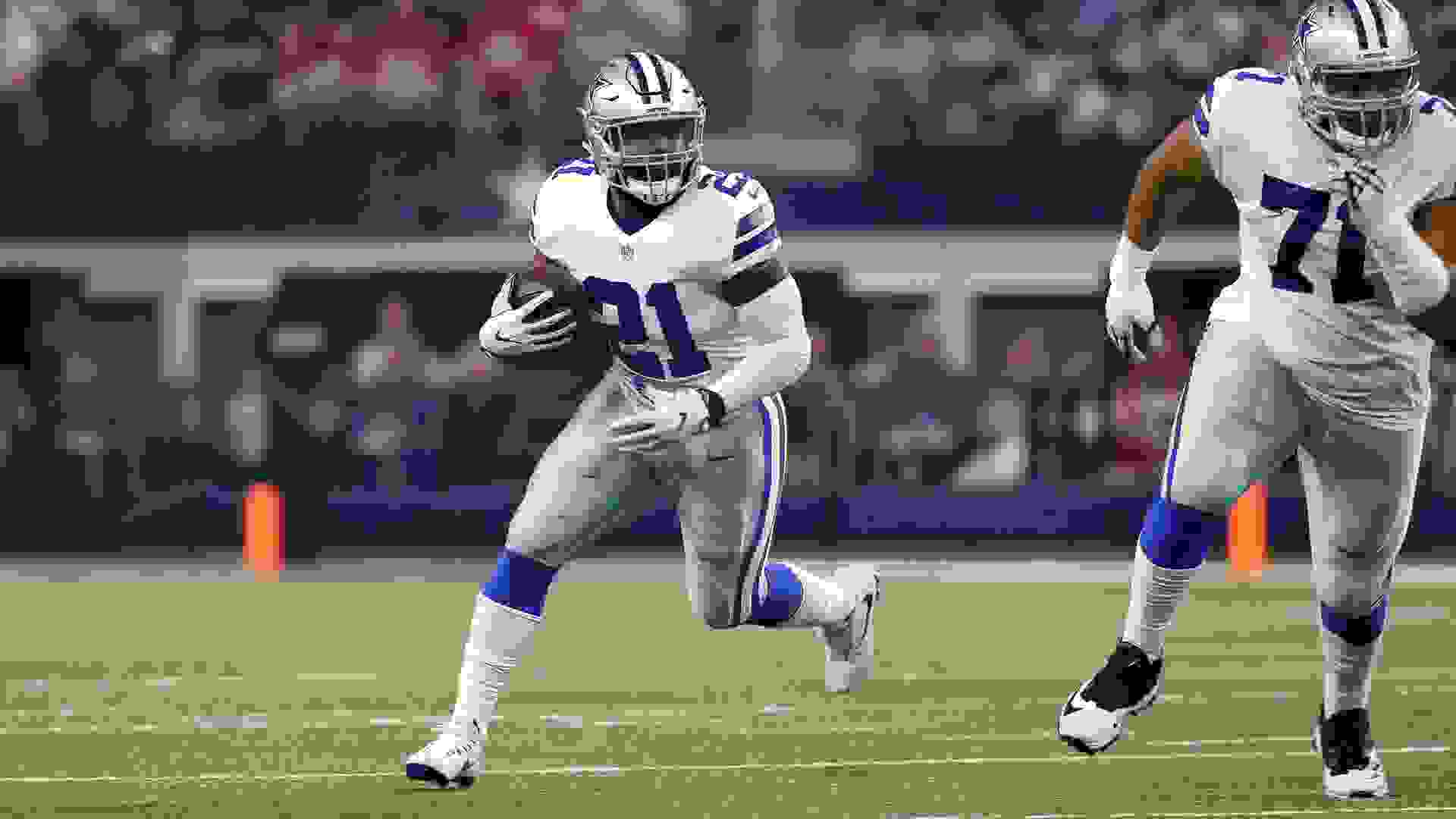 Ezekiel Elliott
In the 2021 preseason, Ezekiel Elliott took the No. 5 spot in sales of Party Animal-brand squishy toys and figurines. In 2020, the Cowboys running back was a top 10 overall best-seller, as well, thanks to his rank among the top five in sales of FOCO face coverings, SportsMania player emojis, and Lids player signatures. 
He's currently in the middle of a six-year, $90 million contract, more than $50 million of which is guaranteed. If you don't have quite that much cash on hand, consider investing in the Ezekiel Elliott BRXLZ puzzle. When you're finished, you'll have a little Ezekiel Elliott figurine made out of the off-brand equivalent of Legos.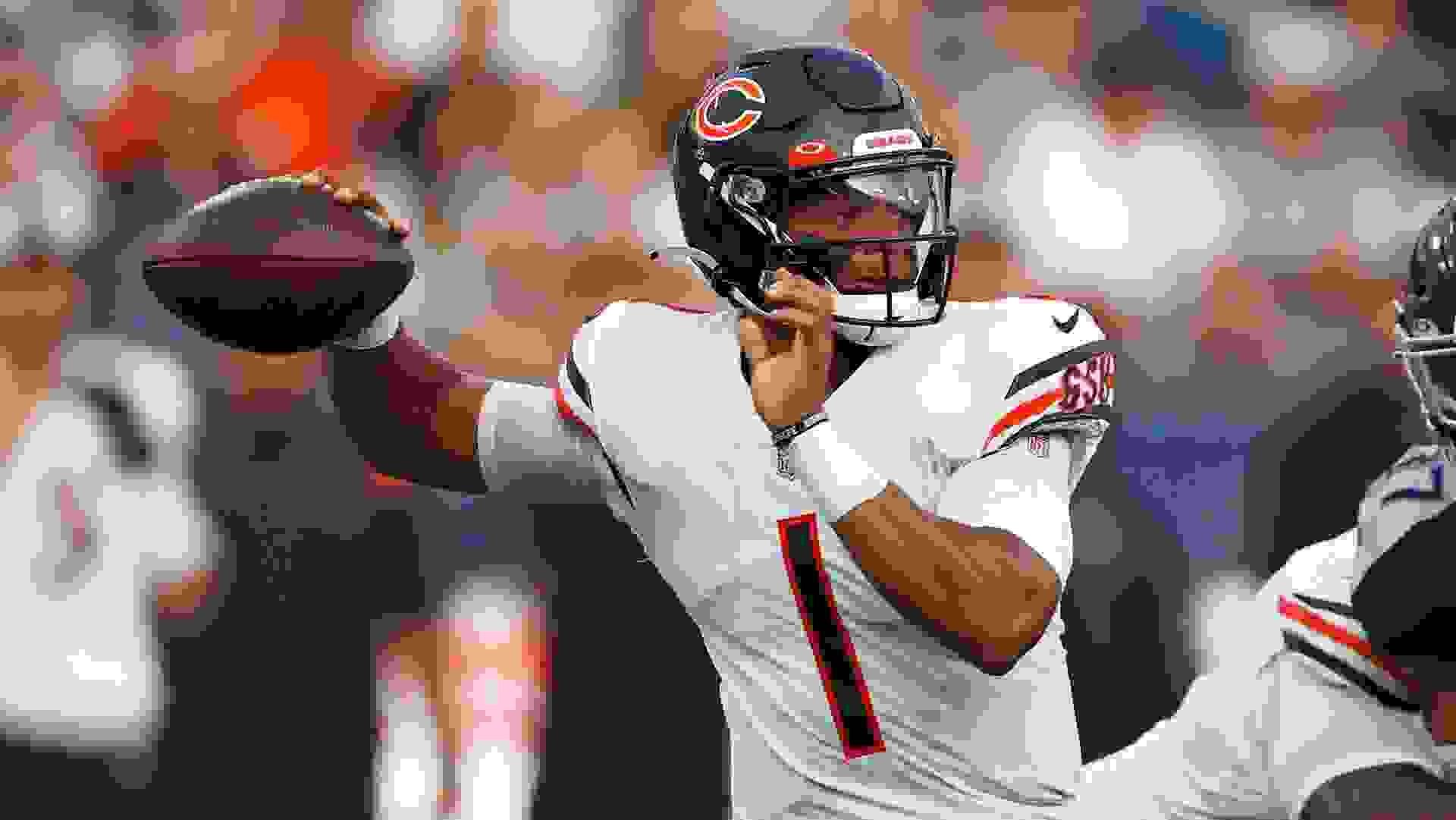 Justin Fields
Drafted in April not far behind Trevor Lawrence, the Bears quarterback landed the No. 2 spot — also right behind Lawrence — on the NFLPA 2021 Rising Stars list. 
In the preseason tally, Fields made the top five for Nike and Fanatics jersey sales, Outerstuff youth apparel, and BreakingT t-shirts. He signed a four-year contract worth a fully guaranteed $18.87 million. If you, on the other hand, have between $550 and $900, you can get yourself a replica helmet signed by Fields.
Read: How Rich are Michael Jordan, Alex Rodriguez And 13 More Incredibly Wealthy Retired Athletes?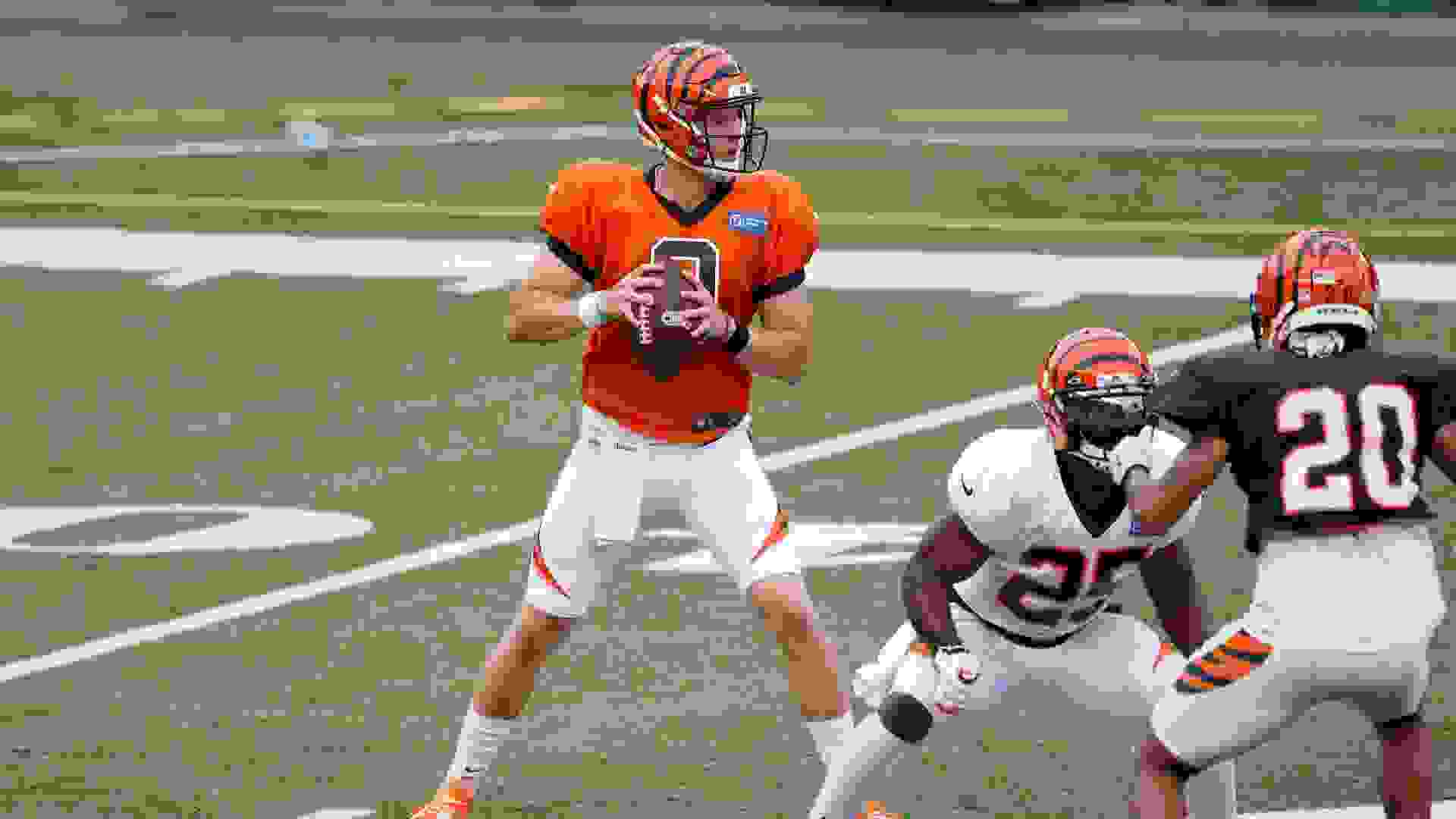 Joe Burrow
Last year, Joe Burrow was one of only seven players to ascend from the NFLPA Rising Stars list to its end-of-year top-10 merch sales list. Chosen by the Bengals with the No. 1 overall pick in 2020, the star quarterback ended the preseason in the top five for sales of Fanatics and Nike jerseys, as well as for Fanatics customizable shirts and hoodies and youth apparel from Outerstuff. 
Several of Burrows' hottest items are currently on sale in the NFL Shop, including black vapor jerseys for $250, down from $325. Burrow signed a four-year, $36.19 million contract, all of which is fully guaranteed.
Make Your Money Work for You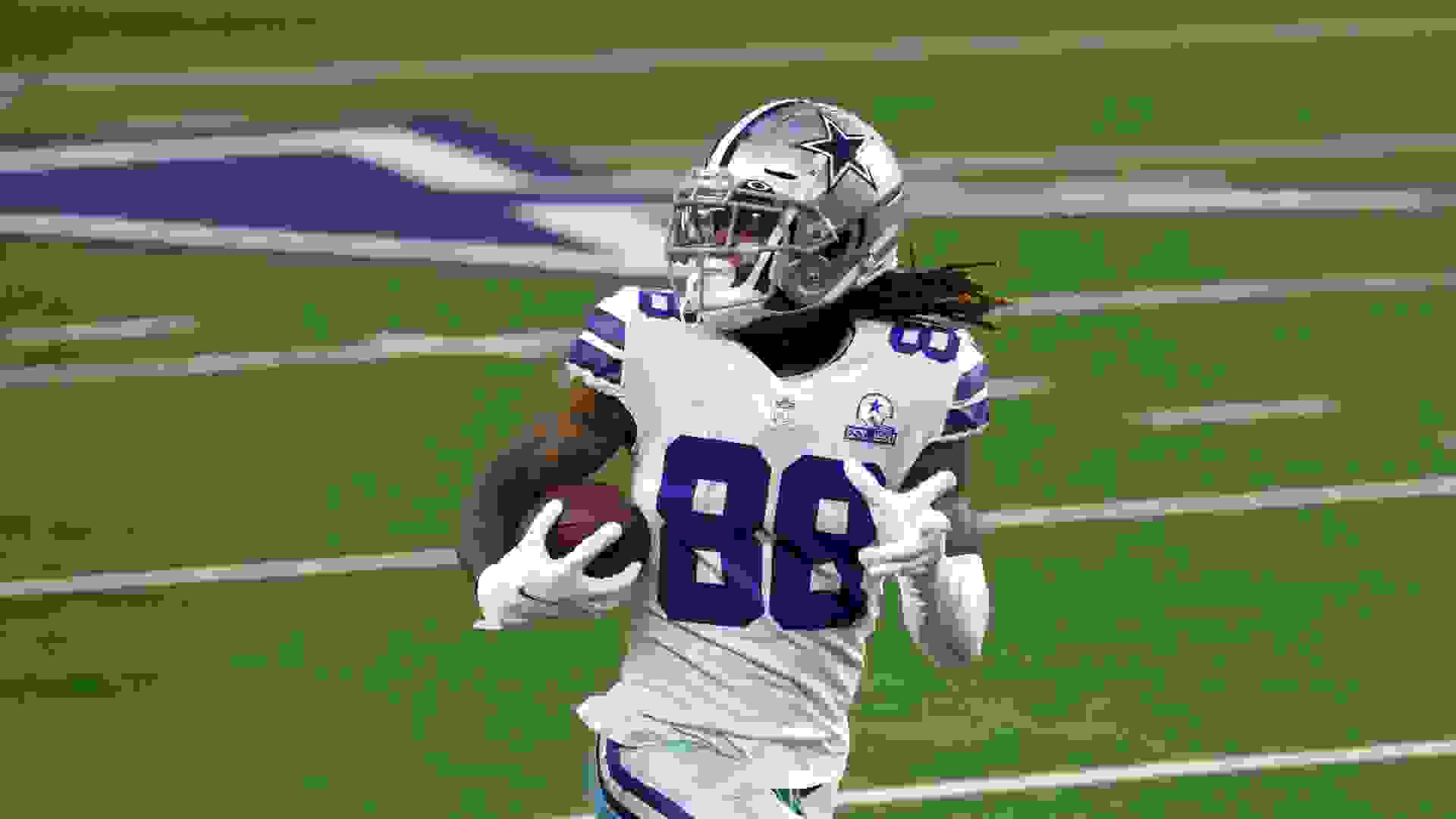 CeeDee Lamb
Another one of the lucky seven who made it to the end-of-2020 top-10 list from humble beginnings on last year's Rising Stars list was CeeDee Lamb. Not since Odell Beckham Jr. in 2015 has a rookie wide receiver landed a spot among the league's 20 top sellers on an end-of-year list. 
The Cowboys great is in the second year of a four-year, $14.01 million contract that is 100% guaranteed. Off the field, there's no shortage of exotic CeeDee Lamb merch. If you bought the Josh Allen cornhole bags but you don't have anything to throw them into, you can score a CeeDee Lamb regulation board set for $320.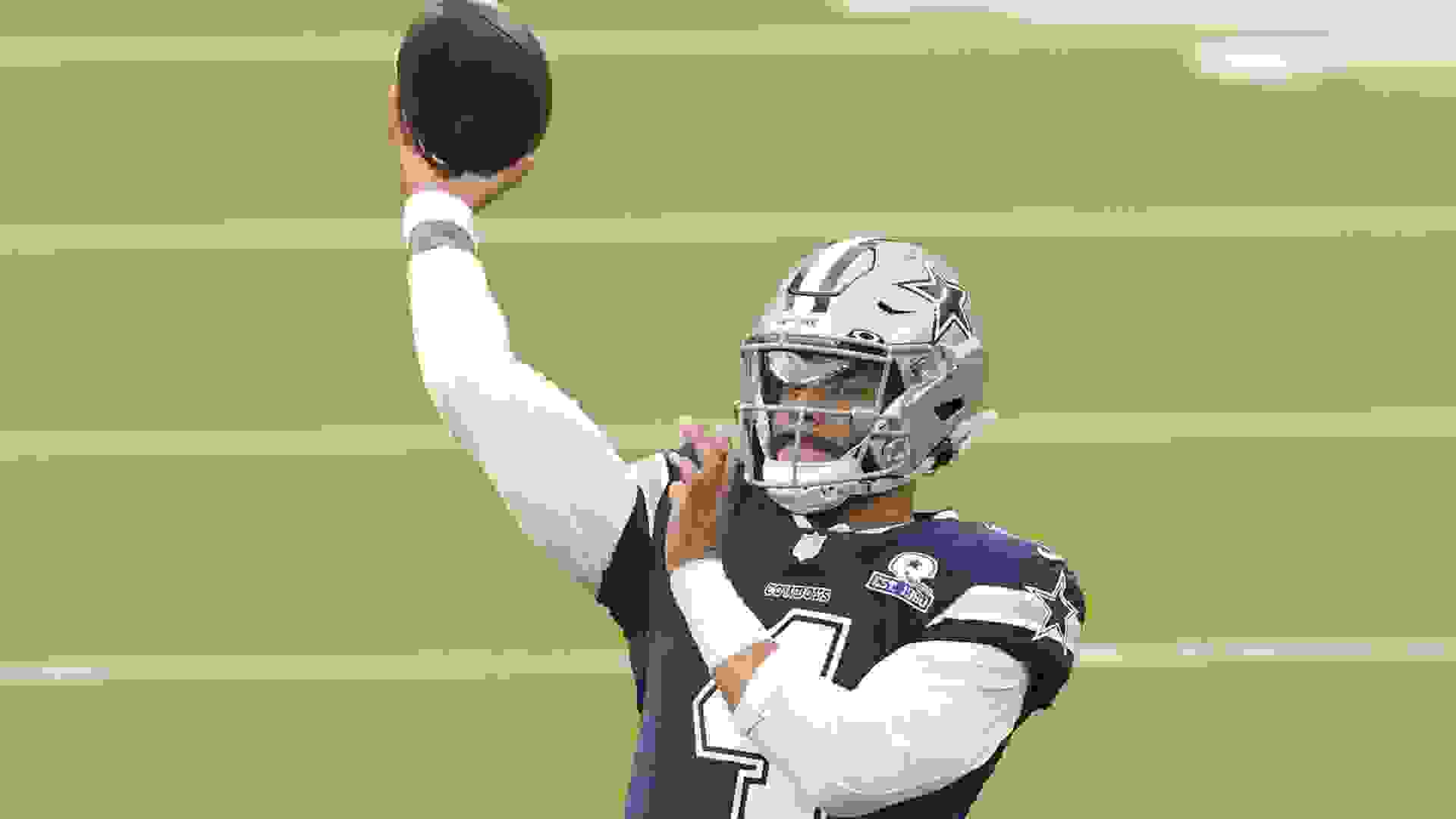 Dak Prescott
Dak Prescott jumped 10 spots from No. 13 on the NFLPA's end-of-2020 list to No. 3 on its preseason bestsellers list. The Cowboys quarterback is locked into a four-year, $160 million contract, but he's worth big bucks off the field, as well. 
He sold more Nike and Fanatics jerseys than anyone but Tom Brady, and he was in the top five for sales of Fathead wall decals and cutouts and Party Animal squishy toys and figurines. If billiards is more your bag than football, a Dak Prescott pool cue will cost you $110 and a Dak Prescott signature cue ball is going for $33.
Check Out: Most Successful Athlete From Every Decade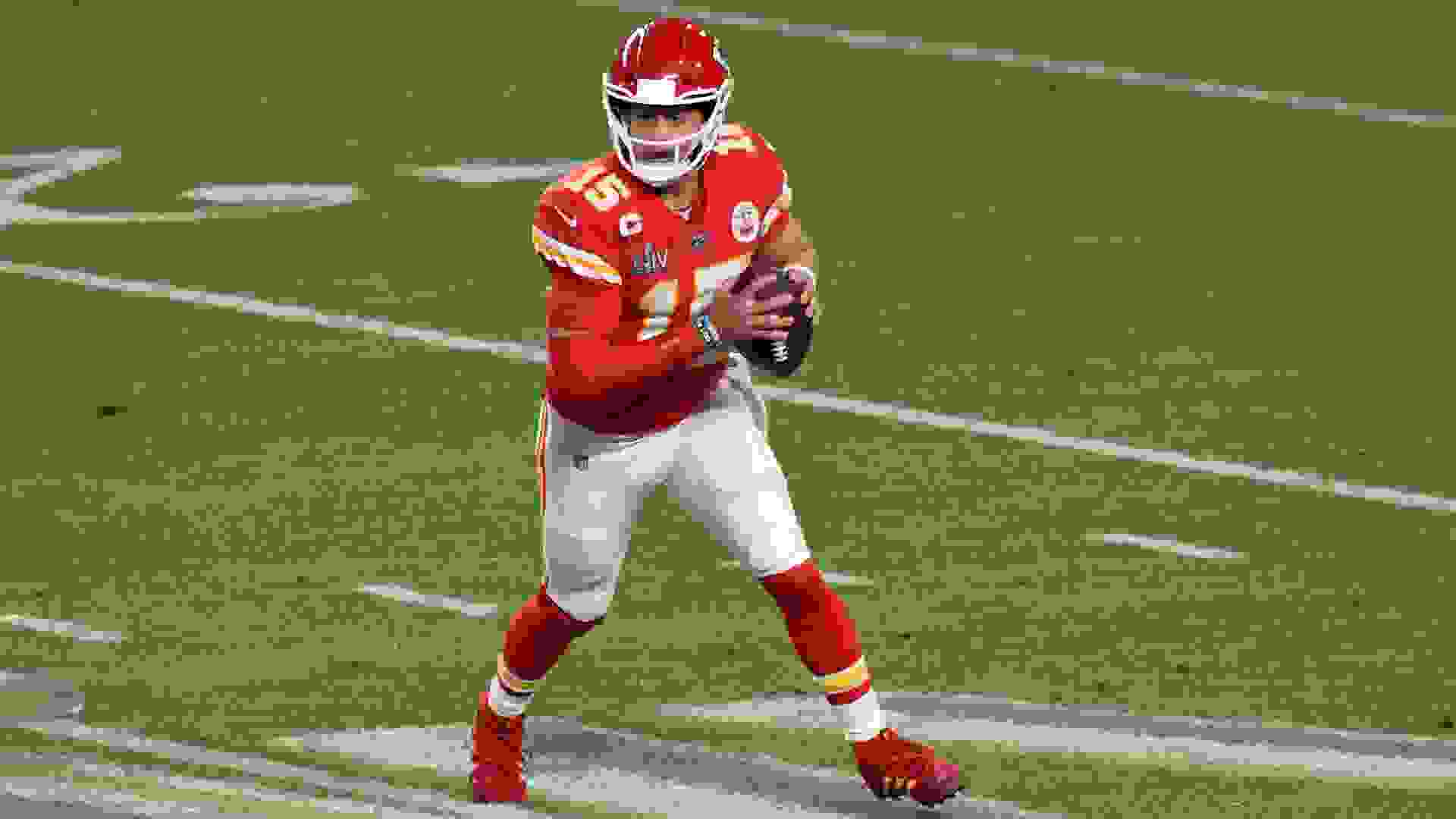 Patrick Mahomes
Patrick Mahomes has been dueling with Tom Brady for the title of the NFL's best merch salesman for years — one or the other has topped the NFLPA's quarterly sales report every quarter for 12 quarters straight since October 2018. 
Mahomes led the Chiefs to two straight Super Bowls, winning one. His jerseys are in the top five for both Nike and Fanatics, as are his t-shirts, hoodies, figurines, Fathead wall decals, and Pop vinyl collectibles. In 2020, he signed a 10-year contract extension worth up to $503 million that will keep him in Kansas City through the 2031 season, according to NFL.com — it is the richest contract in the history of sports.
Keep Reading: Biggest Sports Contracts Ever
Make Your Money Work for You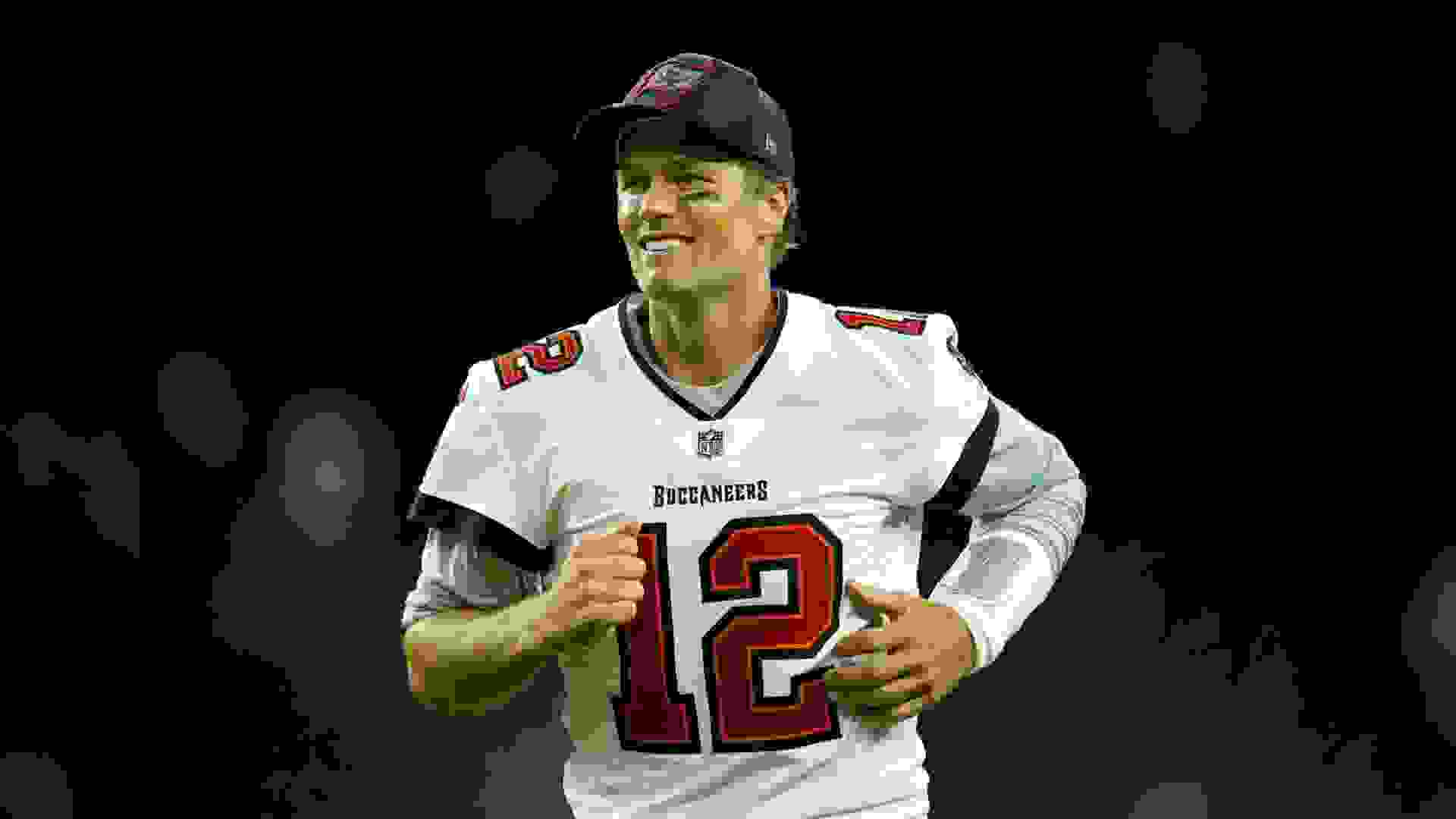 Tom Brady
Tom Brady's dominance in merchandising nearly matches his dominance on the field. Brady did more in NFL retail merch sales than any other player last year, according to the NFLPA. In fact, he broke the Fanatics brand record for most jerseys ever sold in one season. 
In the four days following his astonishing Super Bowl victory during his first year with the Bucs, Brady accounted for 19% of all Tampa Bay championship sales — popularity is one of the many perks of being the greatest quarterbacks of all time. Another is the fully guaranteed $25 million contract he signed when agreeing to extend his remarkable career by one more year.
More From GOBankingRates
All salary data is from Spotrac and all merchandise prices are from NFLShop.com unless otherwise noted.
About the Author