25 Athletes Who Have Made a Social Impact in the World
These stars fought for race equality, gender equality and more.
John G Mabanglo/EPA / Shutterstock.com
Many athletes play to win, to make money, to bask in the limelight, to become a champion and for love of the game. Others, however, like Colin Kaepernick, also use the spotlight they live under to illuminate the wrongs that they believe need righting. Long before the controversial quarterback took a knee during the National Anthem, athletes across all sports changed the world — or at least started a conversation — through the massive platform that our culture gives to its star athletes. Take a look at how these athletes have given back in their own ways.
Last updated: July 20, 2020
1/25
AP/Shutterstock / AP/Shutterstock
Jesse Owens
At the Berlin Olympics in 1936, the child of a sharecropper and the grandchild of a slave crushed Adolf Hitler's hopes of proving that his Aryan athletes represented a global master race. Jesse Owens won four gold medals to become the most successful athlete of any sport in the entire Olympics — a record that would stand until 1984 when another African-American track-and-field athlete named Carl Lewis matched it. Unlike white athletes of his caliber, Owens was not invited to shake hands with the president — until 1976 when President Gerald Ford awarded him the Medal of Freedom.
2/25
Anonymous/AP/Shutterstock / Anonymous/AP/Shutterstock
Billie Jean King
Billie Jean King was ranked No. 1 in the world in women's tennis, won 39 Grand Slam titles and 20 victories at Wimbledon. The most important number associated with her career, however, is 90 million. That's how many people watched the so-called Battle of the Sexes. In 1973, King's lifelong passion for gender equality came under a worldwide spotlight when she accepted a challenge from former No. 1 ranked men's tennis star and outspoken male chauvinist Bobby Riggs for $100,000. She crushed him 6-4, 6-3, 6-3. The moment, which followed the passage of Title IX the year before, injected rocket fuel into the women's liberation movement.
3/25
Everett/Shutterstock / Everett/Shutterstock
Jackie Robinson
The sports world changed forever on April 15, 1947, when Jackie Robinson started at first base for the Brooklyn Dodgers. Born to sharecroppers in 1919, Robinson became the first African-American to play Major League Baseball in the modern era, a moment that opened the floodgates for the eventual integration of all major sports. Although the Hall of Famer is one of the greatest and most socially significant baseball players in history, his breaking of the color barrier triggered a cruel twist of irony: the end of the organizations known collectively as the Negro Leagues, one of the most successful Black-owned enterprises of the early 20th century.
4/25
AP/Shutterstock / AP/Shutterstock
Althea Gibson
Born on a cotton farm in South Carolina in 1927, tennis great Althea Gibson is widely regarded as the Jackie Robinson of her sport. In 1950 at the age of 23, Gibson broke the color barrier in tennis when she became the first Black player of either gender to compete in the U.S. Nationals. She soon did the same thing at Wimbledon before becoming the first Black player to win the French Championship in 1956. No Black player had ever won Wimbledon or the U.S. Nationals, but in 1957, she won both. In 1958, she did it again. Tennis was now for everyone.
Helping: Nike, Disney and 24 Other Major Companies Donating To Fight Inequality
5/25
Anonymous/AP/Shutterstock / Anonymous/AP/Shutterstock
Muhammad Ali
When boxing champ Cassius Clay converted to Islam and became Muhammad Ali, much of white America was disgusted, just as they were by his outsized personality and refusal to play the role of the humble champion. Always outspoken, Ali's most controversial social statement was his stance against the Vietnam War when the war was still widely popular. When refusing to submit to the draft and declaring himself a conscientious objector, Ali famously said, "My conscience won't let me go shoot my brother, or some darker people — some poor hungry people in the mud — for big powerful America." He was arrested, convicted, stripped of his title and denied a license to fight for years during the prime of his career. He remained a civil rights and anti-war activist until his death in 2016.
6/25
Everett/Shutterstock / Everett/Shutterstock
Mildred 'Babe' Didrikson Zaharias
Mildred 'Babe' Didrikson Zaharias is likely the greatest athlete you've never heard of and probably the most accomplished athlete of both genders across all sports. She singlehandedly won an Olympic track-and-field qualifying event, scoring more points by herself than an entire team with 22 athletes. She then went on to break multiple world records at the 1932 Olympics despite having just started out in the sport. After that, she turned to pro golf, where she became the first woman to compete in a PGA Tour event. She won 14 golf tournaments in a row, including 10 in the LPGA, an organization she helped found. Paving the way for generations of women who refused to conform to society's expectation on femininity, Babe was also a world-class bowler, baseball player, basketball player, swimmer, diver, boxer, tennis player, billiards player and cycler. According to ESPN, when asked if there's anything she didn't play, she responded, "Yeah, dolls."
7/25
AP/Shutterstock / AP/Shutterstock
Jim Brown
Cleveland Browns legend Jim Brown remains not only one of the greatest rushers but one of the greatest football players of all time at any position. He transitioned to a successful career in Hollywood and, from at least the mid-1960s, used his celebrity to champion civil rights, human rights and Black equality in America. Although he has publicly stated that he personally wouldn't have kneeled during the National Anthem, it's widely accepted that there would be no Colin Kaepernick without Jim Brown.
8/25
Shutterstock / Shutterstock
Martina Navratilova
Tennis great Martina Navratilova racked up far too many many wins, records and firsts to name here. Her prowess, her ferocious style and her epic rivalry with Chris Evert helped bring women's tennis to the forefront of American sports culture. In 1981, she came out publicly in an interview with the New York Daily News, making her the first true superstar living openly as a lesbian. The moment destroyed a barrier, stoked a national discussion on sexuality and acceptance and empowered a generation of women athletes and LGBTQ+ people.
Giving Back: 52 Celebrities Making the Largest Donations to the Coronavirus Causes 
9/25
Everett/Shutterstock / Everett/Shutterstock
Bill Russell
From the mid-1950s through the late 1960s, Bill Russell defined the Celtics and anchored one of the NBA's most iconic dynasties. Much more than one of the greatest basketball players of all time, Bill Russell was also the NBA's first bona fide Black superstar. More importantly, he remains one of America's most significant athlete activists. Russell participated in the 1963 March on Washington and publicly spoke up for Muhammad Ali when he refused to fight in Vietnam — a terribly unpopular position at the time. Russell endured racism throughout his early life and even during his career in Boston. Throughout it all — as well as throughout his long retirement — he has consistently stood up for human rights and against racism on issues before it was popular in the mainstream.
10/25
Michael Fresco/Daily Mail/Shutte / Michael Fresco/Daily Mail/Shutte
Arthur Ashe
Shortly after shocking the world by winning the first U.S. Open, 25-year-old amateur Arthur Ashe became an instant star. A groundbreaking African-American athlete, Ashe was the first Black player on the Davis Cup Team and the only Black man ever to win the Australian Open, U.S. Open and Wimbledon. From the time of his first victory in 1968, Ashe spent the next 25 years using his celebrity to advocate for civil and human rights. After contracting HIV from a blood transfusion — he died of AIDS-related pneumonia in 1993 — he founded the Arthur Ashe Foundation for the Defeat of AIDS and worked to destigmatize the disease and people suffering from it.
11/25
Larry W Smith/EPA / Shutterstock.com
LeBron James
When LeBron James criticized President Donald Trump during an interview in 2018, Fox News host Laura Ingraham said that he should "shut up and dribble." Like so many African-American athlete activists who came before, the greatest NBA player of his generation refused to let other people put him in a place where they thought he belonged. In the wake of the George Floyd protests, King James joined other Black activists and entertainers in forming More Than a Vote, an organization dedicated to registering African-Americans to participate in the democratic franchise.
12/25
debra millet / Shutterstock.com
The Syracuse 8
Although it wasn't an individual athlete who sacrificed a career to protest for social justice, the Syracuse 8 — there were actually nine of them — functioned as a cohesive unit with a singular purpose. In the tumultuous late 1960s, nine African-American college football players met in secret to discuss the daily discrimination they faced at a college located well above the Mason-Dixon Line — upstate New York's Syracuse University. They signed a petition demanding equal treatment — things like access to academic tutors, real medical treatment after on-field injuries and permission to take calculus classes just like their white teammates. When coaches and administrators dismissed their concerns, they responded by boycotting an entire season. Repercussions were swift and harsh. They were widely vilified as ungrateful radicals and, like Colin Kaepernick decades later, their very real NFL dreams were snatched away from them.
Professional Athletes: Who Donated the Most to Charities so Far This Year?
13/25
Passion/Kobal/Shutterstock / Passion/Kobal/Shutterstock
Pat Tillman
Many athlete activists have given up their good public standings, their athletic primes and even their entire careers for their beliefs, but few have given their lives. Pat Tillman was playing for the Arizona Cardinals when he turned down a $3.6 million NFL contract to enlist in the U.S. Army shortly after the 9/11 terrorist attacks. Tillman joined the elite Army Rangers and was involved in the initial invasion of Iraq, a war that is now known to be one Tillman despised and considered illegal. He was eventually redeployed to Afghanistan, where he was killed in action. President George W. Bush's administration and U.S. military fabricated a story about Tillman courageously dying at the hands of a ruthless enemy. What they knew then and what America eventually learned was that the country's most celebrated soldier was killed by friendly fire. His death in 2004 helped change attitudes on the war and on the definition of patriotism.
14/25
Carlos Osorio/AP/Shutterstock / Carlos Osorio/AP/Shutterstock
Kareem Abdul-Jabbar
Before he began publicly using the name Kareem Abdul-Jabbar in 1971, Lew Alcindor was already a devoted social justice activist. The man who would soon go on to NBA greatness boycotted the Olympics over the treatment of black Americans in 1968 when he was still playing for UCLA as the most dominant college player in history. Four years earlier in 1964, his destiny was molded when he witnessed a riot in Harlem, New York, sparked by the killing of an unarmed black teen by a white policeman. He decided at that moment that silence was not an option and remained at the forefront of Black activism — and activism for social justice in general — throughout his college career, NBA career and entire life since then.
15/25
Glasshouse Images/Shutterstock / Glasshouse Images/Shutterstock
Shirley Muldowney
Ask three people to name a woman auto racer, and all three will probably name Danica Patrick. Patrick is without question the most successful woman in racing history, but she did it while standing on the shoulders of Shirley "Cha Cha" Muldowney. Cha Cha began street racing in the 1950s and went on to become the first woman licensed by the National Hot Rod Association (NHRA) to drive a Top Fuel Dragster. She went on to win 18 career NHRA victories, three NHRA World Championships and one IHRA Championship. Known as the First Lady of Drag Racing, Cha Cha shattered the glass ceiling of one of the world's most singularly male sports.
16/25
Damian Dovarganes/AP/Shutterstoc / Damian Dovarganes/AP/Shutterstoc
Magic Johnson
When Magic Johnson publicly declared in 1991 that he was HIV positive, the disease was still widely considered a problem for drug addicts and the gay community that resulted from immoral behavior. At that moment, the Lakers great became the public face of HIV/AIDS and humanized the disease for millions of Americans. Johnson has dedicated much of his life since to working to educate, destigmatize, treat, test for and cure the disease. He remains the most prominent AIDS activist in the world.
Using Their Platforms: 37 Sports Stars Spending Big and Speaking Out on Black Lives Matter
17/25
Colorsport/Shutterstock / Colorsport/Shutterstock
Venus Williams
One of the greatest tennis players in history, Venus Williams, along with her sister Serena, is credited with ushering in a new era for African-American women tennis players and athletes in general. Venus, however, did more than any other player to balance the scales off the court. Until 2007, men were paid more than their female counterparts at Wimbledon. That all changed when Venus Williams launched a public and ultimately successful campaign to shame the All England Club into agreeing to equitable pay between the sexes. In 2007, she was paid $1.4 million — exactly the same as Roger Federer. For the first time ever, a woman in tennis received equal pay for equal work.
18/25
John Makely/AP/Shutterstock / John Makely/AP/Shutterstock
Rudy Galindo
As the most decorated Latino in U.S. figure skating history, Mexican-American skater Rudy Galindo would have been a socially important pioneer no matter who he loved. In 1996, however, Galindo paved the way for a generation of LGBTQ+ skaters when he publicly came out as gay before that year's U.S. Figure Skating Championships. A former skating partner of Kristi Yamaguchi, Galindo won the U.S. Championships that year and won the bronze at the World Figure Skating Championships.
19/25
John G Mabanglo/EPA / Shutterstock.com
Colin Kaepernick
Civil rights activist and former NFL star Colin Kaepernick joined Muhammad Ali and many others before him in sacrificing years of his athletic prime to take a moral stand — or rather a knee, more accurately. When the former 49ers quarterback first kneeled during the National Anthem on a Friday in August 2016 to protest police brutality and black inequality in America, the move touched off a firestorm and sparked a global discussion on human rights. Like virtually all those who came before, Kaepernick was widely derided, even by many who agreed with him in principle but found his choice of protest to be disrespectful. In the wake of the George Floyd protests, however, the national mood has shifted, Kaepernick has been widely vindicated in many circles, and there's talk that he might be welcomed back into the NFL once more.
20/25
Uncredited/AP/Shutterstock / Uncredited/AP/Shutterstock
Jack Johnson
In 1908, Jack Johnson became the first African-American world heavyweight champion in boxing history, but his impact on society went far beyond the ring. In his prime, Johnson was probably the most famous African-American in the world and, among many whites, the most reviled Black man in America. He defeated the "Great White Hope" James Jeffries to become world champ, a moment that triggered nationwide race riots — but that was only part of the controversy. Johnson was married to a white woman during the height of the Jim Crow era's most violent period, a dangerous undertaking in a time when Black men were routinely tortured to death for far less. In 1913, an all-white jury convicted Johnson of violating the era's miscegenation and racial "morality" codes. Unapologetic, he fled to Europe, but eventually returned home and served several months in prison. He received a presidential pardon 105 years later.
Making Moves: Athletes With Major Business Empires Outside of Sports
21/25
Jae C Hong/AP/Shutterstock / Jae C Hong/AP/Shutterstock
Ronda Rousey
In 2011, UFC president Dana White said publicly that women would never fight in his organization. One year later in 2012, he signed Ronda Rousey, who over the next few years would emerge not only as the biggest star in women's MMA but the biggest star in MMA period. Today, women are as big a draw as men and routinely headline UFC events. Women have participated in combat sports since time immemorial, but Rousey's rise to fame and glory marked a watershed moment that transcended MMA. Suddenly, the phrase "fight like a girl" was no longer an insult.
22/25
Kevin Larkin/AP/Shutterstock / Kevin Larkin/AP/Shutterstock
Jim Abbott
Jim Abbott enjoyed a 10-year career in the MLB, playing for several teams between 1989-99. The pitcher was left-handed by necessity — he was born without a right hand. At a time when attitudes toward people with disabilities were already evolving, Abbott stood out as the most accomplished pro athlete with a significant disability in a major sport of his era by far, and perhaps of all time. A generation of people of all ability levels now had reason to believe that they could do it, too.
23/25
Uncredited/AP/Shutterstock / Uncredited/AP/Shutterstock
Tommie Smith and John Carlos
Decades before Colin Kaepernick took a knee, Tommie Smith and John Carlos raised a fist. On Oct. 16, 1968, the two African-American runners stood on their Olympic podiums to receive their gold and bronze medals. When the Star-Spangled Banner played, each raised a gloved fist in a symbol of protest for black power and civil rights. Although they were eventually reaccepted into the athletic world, the consequences were immediate. The audience erupted into racist jeers, the two were ushered out of the stadium, kicked out of the Olympic Village, and returned home to overwhelming derision and death threats. It's important to note that while he didn't raise a fist, white Australian silver medalist Pete Norman stood with Carlos and Smith in protest of racism in his own country and in support of global human rights. Unlike the two Americans who went on to NFL careers, Norman was blackballed from sports in his country for the rest of his life.
24/25
Bettmann / Bettmann Archive
Kathrine Switzer
In 1967, no woman had ever officially run the Boston Marathon, but runner Kathrine Switzer noticed that the storied race's all-male tradition was a de facto rule only — no such regulation existed on paper. She applied for entry with the gender-neutral name K.V. Switzer to secure an official number. In what is now an iconic image, race manager Jock Semple charged in from the sidelines and physically assaulted Switzer as she ran in an attempt to rip off her race number. Her large, athletic boyfriend running beside her shoved Semple away and Switzer made history for finishing the marathon. In an era when banks could deny credit to women who weren't married regardless of their financial status or insist that their husbands co-sign if they were, it was a monumental moment.
25/25
Jeff Roberson/AP/Shutterstock / Jeff Roberson/AP/Shutterstock
Michael Sam
Although he was a college star, defensive end Michael Sam was drafted by the Rams in the seventh round in 2014, much later than expected. He played well in the preseason but lost his job to an undrafted rookie. The Cowboys then signed him to their practice squad, but again, he never saw action. He retired in 2015 without ever playing a game. Although no one can be certain, Sam is on record as saying he believes his sexuality kept him off the field. Before his short NFL stint, he came out as gay to his college teammates, who fully supported him. That makes Sam the first openly gay player ever to be drafted into the NFL, an organization that has long fostered an intensely macho culture that assumed gay men to be the antithesis of football players. Sam by no means had a standout career, but he forced his sport to finally grapple with a fact that it had long dismissed: Gay football players are real.
More From GOBankingRates
About the Author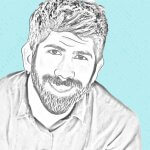 Andrew Lisa has been writing professionally since 2001. An award-winning writer, Andrew was formerly one of the youngest nationally distributed columnists for the largest newspaper syndicate in the country, the Gannett News Service. He worked as the business section editor for amNewYork, the most widely distributed newspaper in Manhattan, and worked as a copy editor for TheStreet.com, a financial publication in the heart of Wall Street's investment community in New York City.