How Much Is Head Coach Bobby Hurley Worth?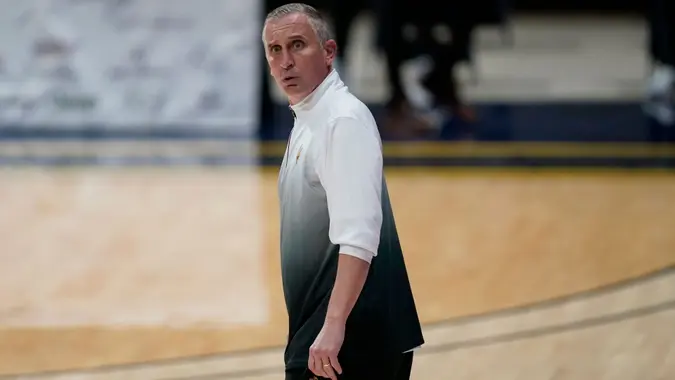 Jeff Chiu/AP/Shutterstock / Jeff Chiu/AP/Shutterstock
One of the faces of Duke basketball in the early 1990s, Hurley was seemingly everywhere for the Blue Devils. The point guard helped Duke to three consecutive Final Fours, including back-to-back national championships in 1991-1992.
Consider: Is It Financially Worth It for Schools To Play College Sports Right Now?
Bobby Hurley Net Worth: $8 Million
Hurley's NBA career was hampered by life-threatening injuries he suffered in a car accident as a rookie. He bounced back to play four seasons before going on to a successful coaching career in college basketball.
Hurley also is involved in horse racing, owning his own stable of thoroughbreds.
More From GOBankingRates
Last updated: March 19, 2021
Make Your Money Work for You