What Is Chris Mullin's Net Worth?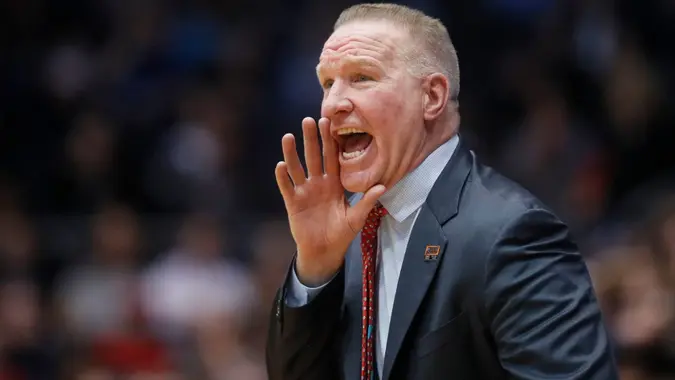 John Minchillo/AP/Shutterstock / John Minchillo/AP/Shutterstock
In the early 1980s, the Big East was truly the beast of college basketball, St. John's was one of the powers of the conference, and Chris Mullin was the biggest star for the Johnnies.
See: The Highest-Paid College Basketball Coaches in America
Chris Mullin Net Worth: $18 Million
During his senior season, the sweet-shooting guard led St. John's to the 1985 Final Four (which also included fellow Big East members Villanova and Georgetown).
Mullin won two Olympic gold medals in men's basketball, including one as a member of the 1992 Dream Team, and played from 1985-2001 in the NBA.
Since retiring from the NBA, Mullin has stayed involved in basketball, working in team front offices, TV and as a head coach.
More From GOBankingRates
Last updated: March 17, 2021
Make Your Money Work for You