How Much Is Coach John Calipari Worth?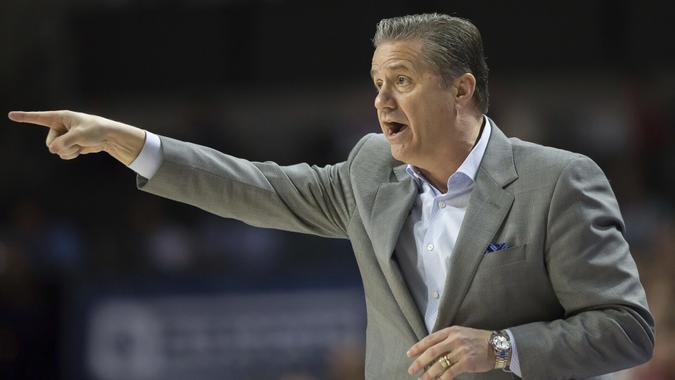 ©Ron Irby/AP/REX/Shutterstock
University of Kentucky Wildcats coach John Calipari is the highest-paid coach in the NCAA in 2021. He collects a salary of $8 million and performance bonuses close to $100,000, according to USA Today.
See: The Highest-Paid College Basketball Coaches in America
John Calipari Net Worth: $45 Million
Prior to joining Kentucky in 2009, Calipari coached at the University of Massachusetts and the University of Memphis. He also did a three-year stint as head coach of the NBA's New Jersey Nets.
In 2019, he signed a lifetime contract worth a total of $86 million to finish out his career in Kentucky, with an average salary of $9 million. Beginning in 2024, "Coach Cal" can opt to step down as a coach into an advisory role with the university, earning $950,000 per year, Celebrity Net Worth reports.
Consider: Is It Financially Worth It for Schools To Play College Sports Right Now?
One of the winningest coaches in the NCAA, Calipari doesn't earn all his money from his coaching. He is the author of several books, including "Success Is the Only Option: The Art of Coaching Extreme Talent," "Players First: Coaching from the Inside Out," "Bounce Back, Swim to the Buoy" and "Basketball's Half Court Offense." Although the information is scarce about advances and royalties for his books, it's safe to say he's earning some residual income from the titles.
Make Your Money Work for You
Needing Help: Colleges Asking for Donations To Cover Lost Money From Athletics
Calipari owns a 10,000-square-foot home with a 1,000-square-foot garage, seven bedrooms, and a sunroom in Lexington, Kentucky, according to Celebrity Net Worth.
More From GOBankingRates
Last updated: March 15, 2021
Make Your Money Work for You