What Is David Robinson's Net Worth?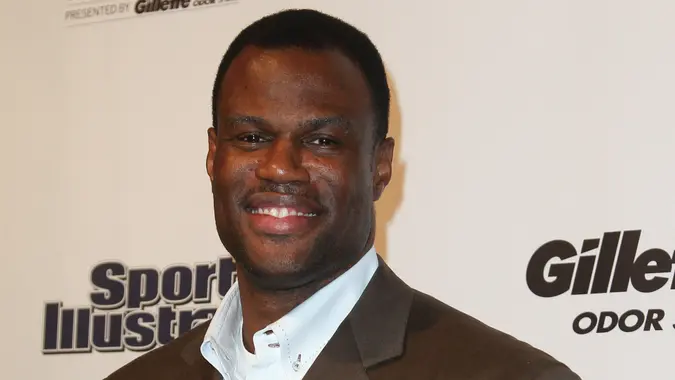 Debby Wong / Shutterstock.com
David Robinson rose to NCAA prominence from an unusual berth, playing for the Naval Academy.
Read: Incredibly Rich Retired Athletes
David Robinson Net Worth: $200 Million
The 7-foot-1 center took the NCAA Tournament by storm in 1986, leading the No. 7 seed Midshipmen to the East Regional final, where they fell to Duke. In 1987 in his final college basketball game, Robinson scored 50 points in Navy's first-round loss to Michigan.
Nicknamed "The Admiral," Robinson was the No. 1 pick in the 1987 NBA draft. He didn't join the NBA for two seasons, however, as he fulfilled his commitment to the Navy. He went on to win NBA championships in 1999 and 2003.
Since retired, Robinson has a stake in a private equity firm.
More From GOBankingRates
Last updated: March 19, 2021
Make Your Money Work for You