What Is Glenn Robinson's Net Worth?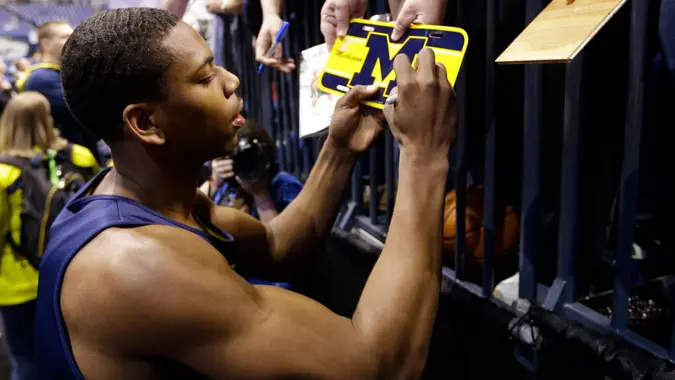 Michael Conroy/AP/Shutterstock / Michael Conroy/AP/Shutterstock
Known as "The Big Dog," Robinson led the nation in scoring in his college senior season (30.1 points per game).
Consider: Is It Financially Worth It for Schools To Play College Sports Right Now?
Glenn Robinson Net Worth: $20 Million
The Big Ten Conference player of the year lifted Purdue to the Elite Eight in 1994, when the Boilermakers lost to Duke.
Robinson was the No. 1 overall pick in the NBA draft and went on to a solid pro career, playing 11 seasons and being named to two All-Star teams.
More From GOBankingRates
Last updated: March 17, 2021
Make Your Money Work for You