25 Highest-Earning Benchwarmers of the Last Decade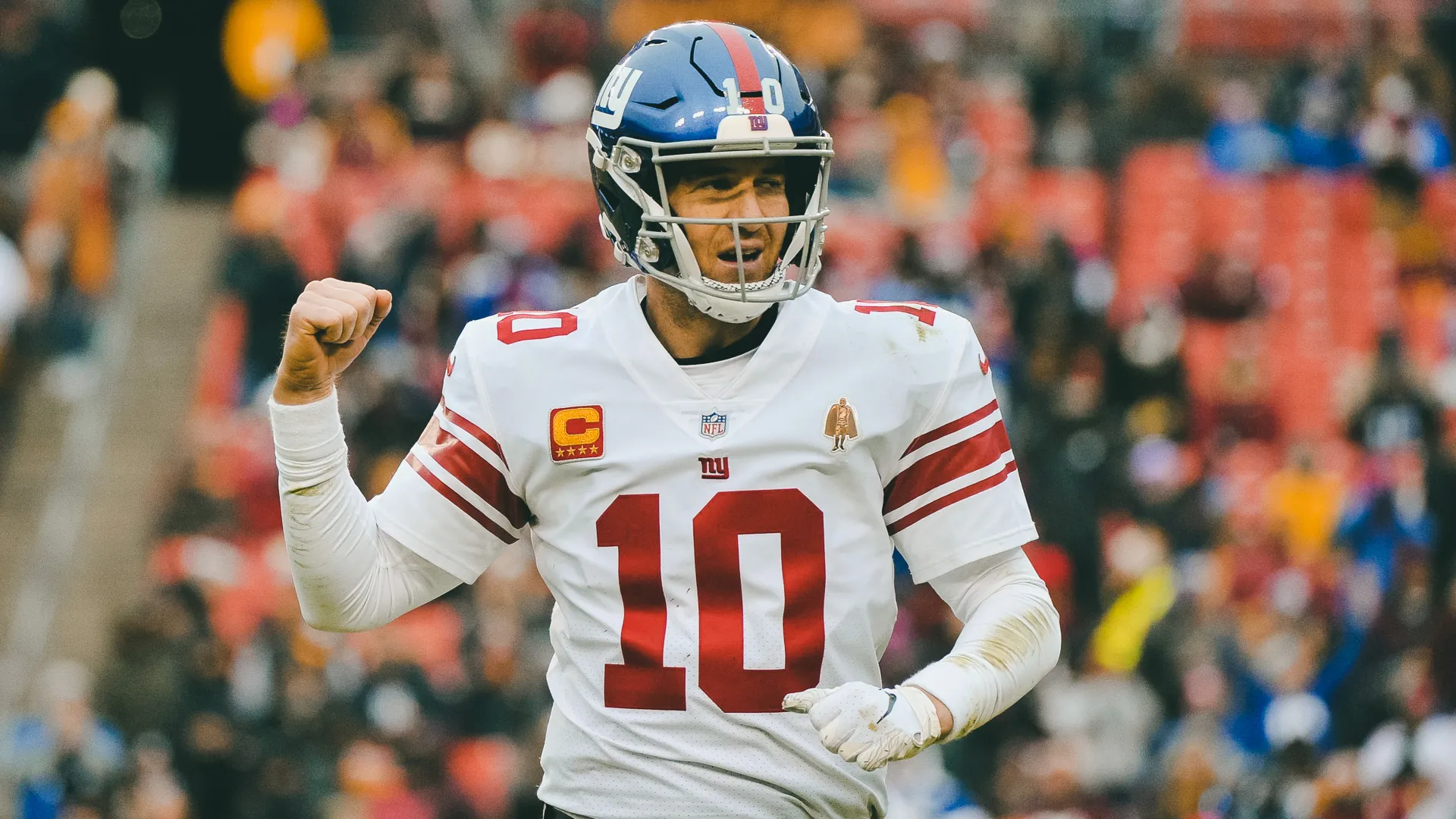 What if you could earn an NFL, MLB or NBA salary without having to deal with the injuries, pressure or exertion — or even playing at all? For the highest-paid benchwarmers in sports, that dream is a reality. Here's a look at the professional athletes who earned the most while playing the least during the previous decade. Total earnings include bonuses and other incentives except when otherwise stated, and the list doesn't include those who were benched primarily due to injury. All in all, it can pay to be an athlete — even if you're on the bench.
Last updated: May 18, 2020
Tim Tebow: $1.1 Million
It was awful to be a New York Jets fan in 2012 — which is saying a lot, considering the misery Jets fans have endured over the decades. Drafted with the loftiest of expectations in the first round in 2009, Mark Sanchez — expected to be a franchise quarterback — had exhausted the patience of both his coaches and fans by 2012. That tumultuous season will always be remembered for the notorious and franchise-defining "butt fumble" — and the arrival of Tim Tebow, the Heisman-winning college phenom whose presence created even more controversy. Tebow threw exactly eight passes for 39 yards as Sanchez's backup in 2012. He started in just two games.
Alex Rodriguez: $3 Million
When Yankee great Alex "A-Rod" Rodriguez got ensnared in the MLB steroid scandal, he managed to get his 211-game suspension reduced to 162 games — enough to cost him the entire 2014 season. Although he forfeited the vast majority of his $25 million salary that year, the terms of the 10-year, $275 million contract he signed in 2007 forced the Yanks to cut him a check for $3 million for watching the games at home on TV.
Make Your Money Work for You
Ryan Doumit: $3.5 Million
Statistically, Ryan Doumit is one of the worst defensive players in the history of baseball, with only his bat keeping him in the MLB for a decade. By the last year of his career in 2014 — he had just been traded to the Braves for a minor leaguer — even his hitting had waned and he turned in lukewarm numbers at the plate. That year, he played defensively in just 20 games, showing up mostly as a designated hitter. Even so, he earned $3.5 million in 2014 as part of a two-year contract he signed the year before.
Tim Thomas: $5 Million
Tim Thomas was one of the greatest goalies in NHL history and — at one point — among the most beloved athletes in Boston. In less than a year, however, he became one of the most detested people in Beantown. It all started when he announced himself — in a grammatically garbled social media post — to be a member of the Tea Party and refused to meet President Barack Obama at the White House after leading the Bruins to the win the Stanley Cup in 2011, a performance that earned him the title of MVP. He capped it all off by voluntarily sitting out the entire 2012-13 season while the Bruins paid him $5 million for his troubles.
Keith Bogans: $5.06 Million
In 2013, the Boston Celtics were forced to take Keith Bogans as part of a massive trade that got them a slew of talent that included Kevin Garnett and a pile of draft picks. Boston's reluctance to inherit the small forward — and his $5.06 million salary — was put on display. During the 2013-14 season, Bogans played in six games, and started in zero, for an average of 9.2 minutes per game.
Pictured: Keith Bogans celebrates on the bench in the second half of the championships of the SEC Conference Tournament against Mississippi State.
Paxton Lynch: $5.54 Million
In 2016, the Denver Broncos traded their way to No. 26 in the draft, up from 31. They used their pick to secure Memphis college standout Paxton Lynch. During his inaugural season, the new quarterback played in just three games, starting in only two. Since his contract was frontloaded with a signing bonus, however, he earned about $1.85 million for each game he played.
Make Your Money Work for You
Teddy Bridgewater: $6 Million
In 2015, quarterback Teddy Bridgewater was on a star-bound trajectory, but a crushing knee injury sidelined him, and when he returned, he was never the same. In 2018, he played in just five games, starting in only one, as a backup quarterback for the New Orleans Saints, also playing for the Jets that year, despite not playing in any actual games. Even so, he earned $5 million in New Orleans and another million in New York.
Shaun Hill: $8.08 Million
Minnesota signed quarterback Shaun Hill as a free agent in 2002, but he didn't play until 2005, only taking a knee on two snaps when he did finally get to play. During that time, however, he picked up a cumulative $1.58 million. He spent the next decade bouncing from San Francisco to Detroit and finally to St. Louis, until returning to Minnesota in 2015. He spent the last two years of his career there as a backup, starting in just one game and playing in only six for a combined two-year total of $6.5 million.
Mark Sanchez: $8.75 Million
Mark Sanchez suffered a season-ending injury during Week 3 of the 2013 preseason, which should disqualify him from this list. What that fact ignores, however, is that the reason he was playing in a meaningless game while most of the Jets starters were on the bench is that he was playing for his job. His abysmal 2012 performance — the low point of a disappointing career —  put Sanchez in direct competition with Geno Smith, who wound up landing the starting gig.
Drew Stanton: $9.82 Million
First-string injuries forced backup Drew Stanton to play five games each in 2016 and 2017, years that he earned $3.5 million and $3.05 million, respectively, with the Arizona Cardinals. He was then traded to the Cleveland Browns, where he earned $3.27 million despite not playing a single game. In 2019, he earned $2.77 million for again, not playing at all, but since most of that was due to injury, it's not counted in his total here, which still comes out to a hefty sum of nearly $10 million for 10 games — just five of which were starts — in three years.
Make Your Money Work for You
Matt Hasselbeck: $10.25 Million
As the backup quarterback to then-rising star Andrew Luck, longtime NFL veteran Matt Hasselbeck played just 15 games for the Indianapolis Colts between 2013-2015 and started in only eight. During those three seasons, however, he raked in $5 million, $2.25 million and $3 million, respectively, for a grand total of $10.25 million.
Patrick Mahomes: $10.55 Million
Quarterback Patrick Mahomes just led the Kansas City Chiefs to the Super Bowl after beating the Tennessee Titans. In 2018, it was clear that the much-hyped then-23-year-old would likely live up to the massive expectations surrounding him and the $16.43 million contract he signed after being drafted in 2017. Mahomes has credited his success to the fact that he sat out his entire first year to watch from the sidelines and learn the system. Because of his massive signing bonus, that first year spent learning on the bench earned him an eight-figure haul.
Matt Schaub: $13.53 Million
Matt Schaub earned nearly $92.34 million during the 16 NFL seasons he played since he was drafted in 2004. More than $13 million of that fortune, however, was earned mostly from the sidelines. In 2015, he picked up $2 million playing two games during a single season in Baltimore — that's $1 million per game. Then he moved to Atlanta, where he earned $1.75 million for his role in four games — not once as a starter — and then $4.75 million in 2017 for playing in exactly zero games. He earned $3.25 million in 2018 and $1.78 million in 2019. In the five seasons between 2015-2019, Matt Schaub played in just 15 games and started in three.
Matt Flynn: $14.5 Million
On New Year's Day 2012, the Green Bay Packers started a backup quarterback named Matt Flynn — who had started in only one game during his four years in the NFL — to rest Aaron Rodgers since the Packers had already secured a playoff spot. Flynn astounded the world by breaking two franchise records in throwing for 480 yards and six touchdowns. Entering free agency, the Seahawks scooped him up for $8 million, but he proved during training camp that the New Year's Day game was an anomaly and he was relegated to the bench. The next year, the Oakland Raiders signed him for $6.5 million, but again he disappointed. In short, he earned $14.5 million for starting in a single game in two years.
Make Your Money Work for You
Joel Anthony: $14.51 Million
Drafted by Miami in 2007, center Joel Anthony was a regular starter for the last time during the 2011-12 season. The following season, he started just three games for a miserable 9.1 minutes per game — the most he'd average for the rest of his career. Although he remained in the NBA for another three years — getting bounced around from Miami to Toronto, then back to Miami, then to Boston, Detroit and finally San Antonio — he never started in another basketball game. He played an average of between 3.1 and 8.3 minutes per game during those painful years spent mostly on the bench but collected more than $14 million along the way.
David Lee: $15.01 Million
During the 2014-15 season, power forward David Lee found himself on the wrong end of a staff shakeup. That year, the incoming Golden State Warriors coach slashed Lee's minutes to just 18.4 minutes per game — about half of what he'd gotten used to during the five seasons prior — and just four starts compared to 67 the year before. He wound up proving the coach wrong when he played brilliantly after finally getting some decent court time in the playoffs — and earned more than $15 million while mostly riding the bench.
Colt McCoy: $15.41 Million
Drafted by the Cleveland Browns in 2010, quarterback Colt McCoy was benched after a lackluster 2011 season and was demoted to backup in 2012, a position he would maintain for the remainder of his career. In the eight seasons between then and 2019, he would play in just 18 games combined for Cleveland, San Francisco and Washington. He played in not a single game in 2016 and got only seven starts during that entire span of time — but he earned more than $15 million as an eight-year backup.
Make Your Money Work for You
Matt Moore: $16.93 Million
Matt Moore entered the NFL in 2007, and his longest stretch with a single team was during his time with the Miami Dolphins from 2011-2017. During his first year with Miami, he played 13 games, starting in 12, but after that, he became a fixture on the sidelines. In the six seasons from 2012-2017, he played in just 14 total games — less than one full NFL season — and started in only five. During that time, however, he "earned" nearly $17 million, including $4 million a year in 2013 and 2014 alone.
Ben Gordon: $17.7 Million
By 2012, shooting guard Ben Gordon was nearing the end of a strong career — but the writing was on the wall. He averaged career lows in field goal percentage, points per game and minutes played, with that last statistic whittled down to 20.8 — but the worst was yet to come. He played two more seasons, one in Charlotte and one in Orlando, where he averaged just 14.7 and 14.1 minutes per game respectively, playing in just 19 games overall in 2013-14. During those last two years spent mostly on the bench, however, he earned $13.2 million and $4.5 million.
Chad Henne: $22.95 Million
In 2014, the Jacksonville Jaguars benched a struggling Chad Henne in favor of Blake Bortles, and the quarterback remained a backup for the rest of his career — in 2018, he moved to Kansas City to play second fiddle to Patrick Mahomes. He played not a single game in 2015 or 2019, and in the six years between 2014 and 2019, he played in only seven total and started in only three for the two teams combined. During that time, he was paid just shy of $23 million to ride the bench.
Eli Manning: $23.2 Million
Eli Manning is a Super Bowl champion, a likely future Hall of Famer and one of the greatest quarterbacks in New York Giants and NFL history. In 2019, however, it took just two games to prove that the 38-year-old had lost his edge — he was quickly benched after a pair of ugly starts. He would go on to play in four games on the year, enough to earn him more than $23 million.
Make Your Money Work for You
Charlie Villanueva: $25.53 Million
Charlie Villanueva defied expectations of his controversial pick in the first round of the 2005 draft. He did well during his only year in Toronto, picking up several Raptors records and earning a spot on the All-Rookie first team. He then gave Milwaukee decent production for three seasons before being traded to Detroit, where a way-too-long tenure with the Pistons sank his stats and his reputation. His career ended in Dallas in 2016. During the 2011-12 season, his minutes per game plummeted and never recovered — during his last five seasons, he peaked at a lousy 15.8 minutes per game in 2012-13 and sank to a miserably low 9.0 the following season. During the final five years of his career, when he became BFF with the bench, Villanueva started in just five total games — and earned $25.53 million for his troubles.
Chase Daniel: $32 Million
Between 2013 and 2019, Chase Daniel played in a combined 20 games out of 112 regular-season contests available to him during that seven-year stretch, which comes to about $1.6 million per game played. The highest-paid backup in 2019 across the entire NFL, Daniel earned $6 million as a benchwarmer in the most recent season playing for the Chicago Bears — $4 million the year prior. The Saints and the Philadelphia Eagles paid him a combined $5 million in 2017 — the year before he earned $7 million in Philadelphia despite playing in just one game. In the three seasons between 2013-2015, he earned a combined $10 million warming the bench for Kansas City.
Nick Foles: $42.75 Million
In 2018, Nick Foles was fresh off a win in one of the most exciting games and greatest upsets in Super Bowl history when the backup quarterback led the Eagles to topple the mighty New England Patriots for the championship. Needless to say, he got a well-deserved pay raise. The Birds paid him $12 million for the 2018 season, which he earned by playing well for five games while starter Carson Wentz was injured. He then signed an enormous four-year, $88 million contract with the Jacksonville Jaguars, but he quickly proved he's actually not starter material. He played just four games in 2019, despite the fact that they paid him $30.75 million for the year. That's nearly $43 million for nine games in two years.
Make Your Money Work for You
Andris Biedriņš: $45 Million
Drafted by Golden State in 2004, Latvian center Andris Biedriņš had certainly earned the six-year, $54 million contract extension he landed in 2008 — which translates to $9 million a year or $45 million made in the last decade. He had consistently put up impressive numbers despite relatively limited minutes per game as a very young player. The next season, however, it all came crashing down. After sustaining an injury, the promising seven-footer returned, but the promise was gone. From 2009 until Utah bought out his contract and promptly waived him during his final season in 2013-14, Biedriņš' mpg plummeted and his statistics became almost comically bad. He never averaged more than 23.7 minutes per game during his final five seasons, averaging just 15.7, 9.3, and 7.5 in his last three seasons, respectively.
More From GOBankingRates

BEFORE YOU GO
See Today's Best
Banking Offers