The Highest-Paid Pro Athletes Across America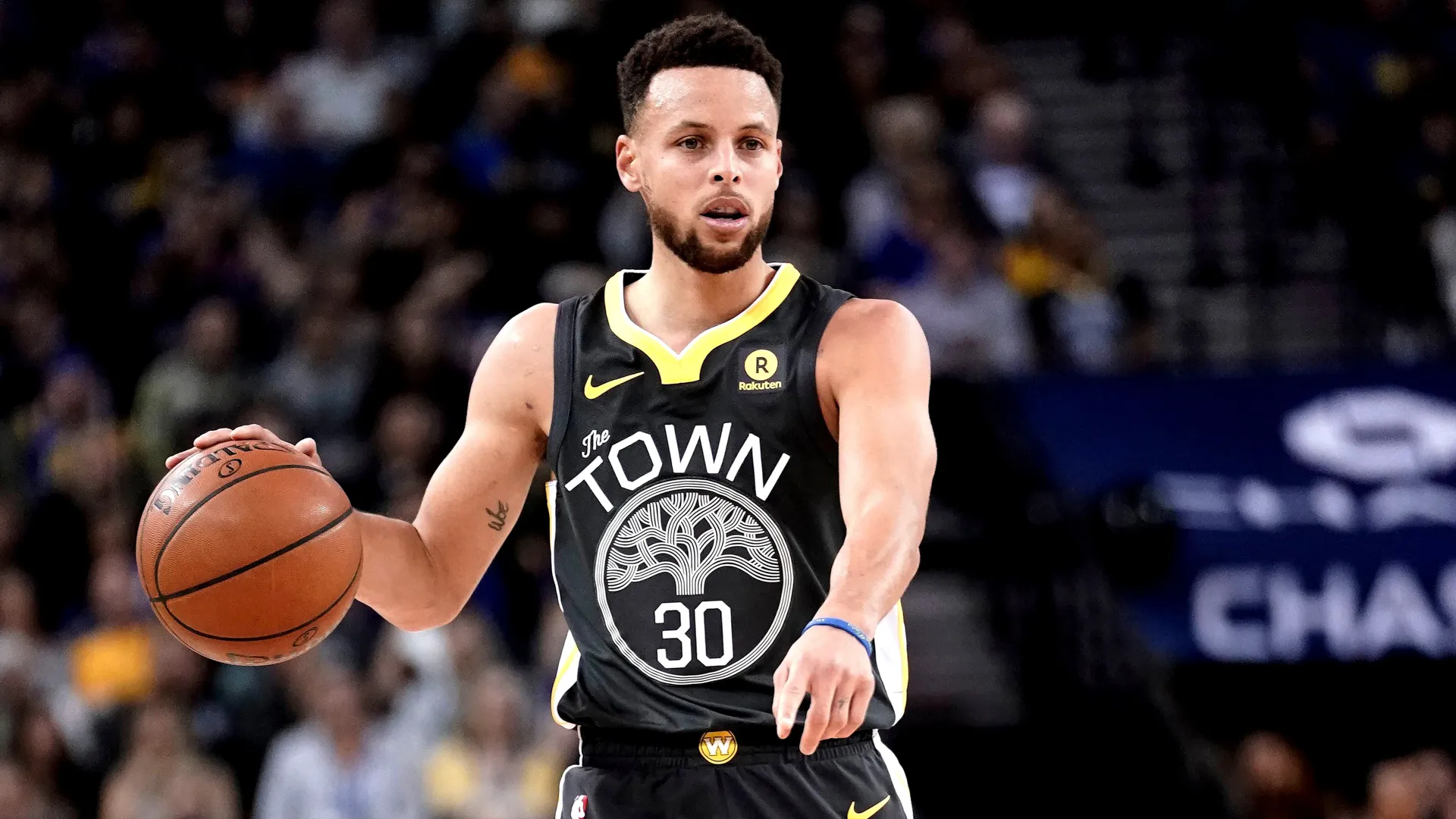 It's no secret that star athletes are some of the richest people in America, but with millionaire athletes from four professional sports often crammed into the same state, it's hard to tell which superstar from which team stands above the rest. California alone, for example, is home to the likes of Lebron James, Steph Curry and Philip Rivers — just a few of the multimillionaire ballers scattered across the state's 16 big-four teams.
GOBankingRates compiled a list of the highest-paid athletes in every state where there is a pro team. The pay is based on total compensation, which includes base salary as well as bonuses and other incentives. However, since this data is based off pro team salary information and many states don't host a pro team, the list omits nearly half of the states in America. 
Make Your Money Work for You
Arizona: Devin Booker
Total compensation 2019-20:

$27,285,000
When the Phoenix Suns drafted Devin Booker in the first round in 2015, the forward was widely considered to be the best shooter in his class. He lived up to the hype, to say the least. In 2017, he became the youngest player in history to score 60 points in a single game — he actually ended up with 70 that night against the Boston Celtics, joining the likes of Wilt Chamberlain, Kobe Bryant and David Robinson as one of only seven players in history to reach the 70-point milestone, despite the fact that Boston found a way to win that evening.
California: Stephen Curry
Total compensation 2019-20:

$40,231,758
With 19 pro teams scattered across its many cities, 16 in the four major sports, California has stiff competition when it comes to well-compensated athletes. Steph Curry stands out among them all — but not just in California. The Golden State Warriors point guard pulled in nearly $80 million in 2019 when you factor in endorsements and other business ventures, earning him the No. 23 spot on the Forbes list of highest-earning celebrities across all industries. One of the most marketable players in the NBA, the two-time MVP has boasted the highest salary in the league ever since signing the NBA's first $200 million contract in 2017.
Colorado: Paul Millsap
Total compensation 2019-20:

$30,350,000
Drafted by the Utah Jazz in 2006 before moving to Atlanta in 2013, power forward Paul Millsap has been with Denver since 2017. He was named All-Rookie his debut year and went on to become a four-time All-Star. As soon as free agency began in 2019, the Nuggets exercised its option to keep Millsap for the third and final year of his contract. The move cost Denver about $30.4 million. His +8.6 net rating was the franchise's best in 2017, and he was widely considered to be one of the top players on the team last year.
Make Your Money Work for You
District of Columbia: Stephen Strasburg
Total compensation 2019-20:

$38,333,334
Ten-year MLB veteran and three-time All-Star Stephen Strasburg has been a pitcher with the Washington Nationals since his rookie year in 2010. Although his fastball has slowed down over the years, his curve is as nasty as ever — and Strasburg is an important veteran and team leader. In April, he broke the franchise record for most innings pitched in a National's uniform. Breaking records is nothing new to Strasburg. He started his career during his very first appearance by throwing a franchise-record 14 strikeouts in one game. His base salary is now $35 million and his signing bonus made up the rest of his 2019 total earnings.
Florida: Jimmy Butler
Total compensation 2019-20:

$32,742,000
Several teams were vying for Jimmy Butler during free agency in 2019, and for good reason. The small forward and shooting guard is a four-time All-Star who was also named All-Defensive four times and All-NBA twice. In the end, it was the Miami Heat who scooped him up from Philadelphia as part of a complex, four-team trade. Butler, whose base salary represents the whole of his total compensation, has added value to all five teams he's played for since his rookie year in Chicago in 2011. Most recently, he averaged 18.7 points, 5.3 rebounds and 4.0 assists during his 55 games with the 76ers.
Georgia: Chandler Parsons
Total compensation 2019-20:

 $25,102,511
Although the official holiday was still 24 hours away, ESPN declared July 3, 2019, as "Chandler Parsons Independence Day." That's because that was the date it was announced that the Memphis Grizzlies couldn't agree to a buyout deal with the three-team veteran small forward and, instead, had traded him to Atlanta. The 2011-12 All-Rookie, who averages 12.8 points per game, earned all of his total compensation from his base salary.
Make Your Money Work for You
Illinois: Jon Lester
Total compensation 2019-20:

$27,500,000
According to a sportswriter from the Chicago Daily Herald, "Jon Lester is the best free-agent signing in the history of the Chicago Cubs." It's a reasonable claim, considering the left-handed pitcher has gone 70-37 with a 3.54 ERA and 1.20 WHIP since he signed a six-year contract with the Cubs in 2015. The five-time All-Star, who is also a three-time World Series veteran, earned his total compensation from his base salary alone.
Indiana: Andrew Luck
Total compensation 2019-20:

$27,525,000
Less than one-third of Indianapolis Colts quarterback Andrew Luck's total compensation can be attributed to his $9,125,000 base salary. The rest comes from a $6.4 million signing bonus and $12 million roster bonus. The face of the Colts since Peyton Manning departed for Denver in 2012, Luck has earned his big bucks — he was chosen for the Pro Bowl four times. Luck was injured in 2017, but came roaring back in 2018 — he was nominated for Comeback Player of the Year thanks in part to his 4,593 passing yards and 39 touchdowns, which earned Indy a spot in the playoffs.
Louisiana: Jrue Holiday
Total compensation 2019-20:

$26,996,111
Virtually all of Jrue Holiday's total compensation comes from his $26,131,111 base salary — the rest is thanks to the New Orleans Pelicans point guard and shooting guard's likely NBA incentive which adds another $865,000 to the tally. A veteran since 2010, Holiday was traded away from his first team, the Philadelphia 76ers, when the franchise was rebuilding. Now that New Orleans has traded star player Anthony Davis to the Los Angeles Lakers, Holiday is the de facto leader of the Pelicans. The point guard and shooting guard averages 23.8 points and 9.7 assists per 100 possessions.
Maryland: Chris Davis
Total compensation 2019-20:

$21,118,782
Chris Davis' $17 million in base salary alone is enough to make him the highest-paid player in Maryland, but the multitalented Oriole — he plays right field and first and third base for Baltimore — also took in plenty of gravy in the form of a $4,118,782 signing bonus. The man fans call "Crush" has not lived up to his nickname as of late. Davis has been struggling at the plate — by the end of July, he led the league in strikeouts looking.
Make Your Money Work for You
Massachusetts: Kemba Walker
Total compensation 2019-20:

$32,742,000
Three-time All-Star and Boston Celtics player Kemba Walker is the best-compensated player in Massachusetts on his base salary alone. The point guard's cumulative average numbers since the start of his career in 2011 are impressive enough: 19.8 points, 3.8 rebounds and 5.5 assists. His performance in the 2018-19 season, however, was good even by Walker's standards. Last year, he put up 25.6, 4.4 and 5.9 in the same categories.
Michigan: Blake Griffin
Total compensation 2019-20:

$34,449,964 
Blake Griffin roared into the league in 2010 after the Los Angeles Clippers drafted him in 2009. He was named All-Rookie and went on to become a six-time All-Star and five-time All-NBA selection. The power forward averages 21.9 points per game — 24.5 last season — as well as 9 rebounds and 4.5 assists. With the Detroit Pistons since 2017, all of Griffin's total compensation except for a $215,000 trade kicker comes from his base salary.
Minnesota: Kirk Cousins
Total compensation 2019-20:

$29 million
A $1 million signing bonus and a $500,000 workout bonus piled on to Kirk Cousins' $27.5 million base salary moves him past the Timberwolves' Andrew Wiggins as the highest-paid pro athlete in Minnesota. Cousins melted down last year and the Vikings missed the playoffs, but the quarterback is definitely the future of the team. When the former Washington Redskin signed a three-year, $84 million contract with the Vikings before the season started, the deal made him the highest-paid player not only in Minnesota but in the entire NFL at the time.
Missouri: Alex Gordon
Total compensation 2019-20:

$20 million
For Alex Gordon, his $20 million base salary represents the entirety of his total compensation. Drafted in 2006, the left fielder and third baseman has spent his entire career with the Kansas City Royals. He's earned his big bucks with three trips to the All-Star Game, five Gold Gloves and a Platinum Glove — not to mention a World Series victory in 2015. In dramatic fashion during that Series, Gordon crushed a deep center field home run to tie Game 1 in the ninth inning, setting up one of the longest extra-inning marathons in World Series history.
Make Your Money Work for You
Nevada: Mark Stone
Total compensation 2019-20:

$12 million
Right-winger Mark Stone's $9 million signing bonus is three times his $3 million base salary. The Golden Knights signed Stone to an eight-year contract extension that keeps him in Las Vegas through the 2026-27 season. The deal will pay the 26-year-old an average of $9.5 million a year. It's a big lock for the Knights — Stone has scored 313 points in 371 career NHL games, including 123 goals and 190 assists.
New Jersey: P.K. Subban
Total compensation 2019-20:

$10 million
The New Jersey Devils welcomed P.K. Subban, newly arrived from the Nashville Predators, with a unique gift — a Ric Flair-style robe that the three-time All-Star and noted wrestling fan took to mean he had finally found his true home, according to CBS. The Devils bought out the defenseman's eight-year, $72 million contract, which Subban signed with the Montreal Canadiens back in 2014. Subban has racked up 408 points over the course of his 10-year career, including 98 goals and 310 assists.
New York: Kevin Durant
Total compensation 2019-20:

$38,199,000
New York's many storied sports franchises produce a whole crop of big-money, eight-figure-a-year athletes — but Kevin Durant has them all beat by a mile. His next-closest competitor is the Mets' Robinson Cano, tiny in the rearview mirror with total compensation of $24 million. Durant, who joined the Brooklyn Nets from the Golden State Warriors, was recently named to the All-Decade team. Among his exploits and accolades in the 2010s alone include: two NBA championships, two-time NBA Finals MVP, league MVP and 10 trips to the All-Star Game, including being twice named as All-Star MVP.
North Carolina: Nicolas Batum
Total compensation 2019-20:

$25,565,217
With an average of 11.8 points, 5.3 rebounds and 3.8 assists per game, Charlotte Hornets small forward and shooting guard Nicolas Batum is a good player, but not worth the $120 million contract he landed in the summer of 2016, according to many underwhelmed Charlotte fans. Batum, who was removed from the starting lineup at one point last year, has a player option worth more than $27 million coming up in the 2020-21 season, but without a radical improvement, he'll likely finish his contract in Charlotte.
Make Your Money Work for You
Ohio: Kevin Love
Total compensation 2019-20:

$28,942,830
No 6-foot-10-inch-plus player in the NBA scores more threes than Kevin Love, despite the fact that he's missed a lot of court time due to injuries — in fact, just 14 players of any size match or beat his true three-point shooting percentage and total. The Cavaliers center and power forward is a force for sure. Over five seasons, Cleveland was +5.9 points when Love was on the court and they only broke even when he was on the bench.
Oklahoma: Chris Paul
Total compensation 2019-20:

$38,506,482
Point guard Chris Paul is returning to Oklahoma City this season, where he began his career with the New Orleans/Oklahoma City Hornets back in 2005. The Houston Rockets traded Paul for the Thunder's Russell Westbrook in a point-guard swap that also involved some draft picks. Paul is a nine-time All-Star, nine-time All-Defensive, four-time AST champ, All-Rookie his debut year and a one-time All-Star MVP.
Oregon: Damian Lillard
Total compensation 2019-20:

$29,802,321
The Portland Trail Blazers drafted Damian Lillard in 2012 and the point guard has remained there ever since. Not only was he named All-Rookie, but he went on to play in four All-Star games and was named All-NBA four times as well. He was rewarded handsomely for his efforts. In 2019, the Blazers signed Lillard to a four-year, $196 million super-maximum contract extension that includes a $54.3 million player option.
Pennsylvania: Tobias Harris
Total compensation 2019-20:

$32,742,000
Power forward and small forward Tobias Harris has played for five teams in his eight-year NBA career. He'll enjoy some stability, not to mention some serious paychecks, now that he has signed a five-year, $180 million deal with Philadelphia — the contract is the richest in 76ers franchise history. Although he's only been to the playoffs twice and has never been named an All-Star, Harris' star is rising and the Sixers are catching him on the way up. As he's done so many years in the past, he came to his new team in the middle of the season last year after joining Philadelphia on a trade.
Tennessee: Marcus Mariota
Total compensation 2019-20:

$20,922,000
The coming season will be Marcus Mariota's fifth in the NFL, and just might be the most important of the quarterback's career. He's entering the final year of his $24.21 million contract with the Tennessee Titans, almost $21 million of which will be earned this year. His overall record is just 27-28, plus, Mariota sat out with an injury for part of last season. On top of that, the Titans just signed another quarterback, and if Mariota wants a big, long-term extension, he'll have to prove he's worth it in 2019.
Texas: Russell Westbrook
Total compensation 2019-20:

$38,506,482
Russell Westbrook traded places with fellow point guard Chris Paul — Paul was traded to Oklahoma City from Houston and Westbrook moved from the Thunder to the Rockets. The 2017 MVP, Westbrook was recently named to the NBA's All-Decade second team thanks to his eight trips to the All-Star Game and eight All-NBA teams in 10 years. He closed the decade averaging 23.8 points, 8.7 assists and 7.3 rebounds.
Utah: Mike Conley
Total compensation 2019-20:

$32,511,623
The Utah Jazz made several big moves in the offseason, but none more consequential than the addition of Mike Conley, a respected 12-year veteran point guard. Although he was All-Defensive during the 2012-13 season, Conley has never been selected as an All-Star — that could change, however, in his new-and-improved home in Utah, which now includes the likes of Emmanuel Mudiay, Ed Davis and Bojan Bogdanovic.
Washington: Russell Wilson
Total compensation 2019-20:

$28,268,668
Seattle Seahawks quarterback Russell Wilson's $5 million base salary puts him well behind the Mariners' Kyle Seager, whose base salary is $19 million. When you factor in Wilson's $19.2 million signing bonus, however, the five-time Pro Bowler and Super Bowl champion is easily the highest-paid pro athlete in Washington. In fact, Forbes reported in April that Wilson's four-year, $140 million deal — which includes a gargantuan $65 million signing bonus — made him the highest-paid player in the entire NFL.
Wisconsin: Khris Middleton
Total compensation 2019-20: $30,603,448
Milwaukee Bucks small forward and shooting guard Khris Middleton has been an NBA veteran since 2012. The All-Star started his career in Detroit, but moved to Milwaukee after just one season and has remained a Buck ever since. Middleton and the Bucks had an excellent year last season, and Middleton declined his $13 million player option in June, sending him into unrestricted free agency. The Bucks, however, signed him to a five-year, $178 million contract, which is actually $12 million less than the $190 million he qualifies for.
More on Money
About the Author