How Rich Are the Last 10 No. 1 Picks in the NBA Draft?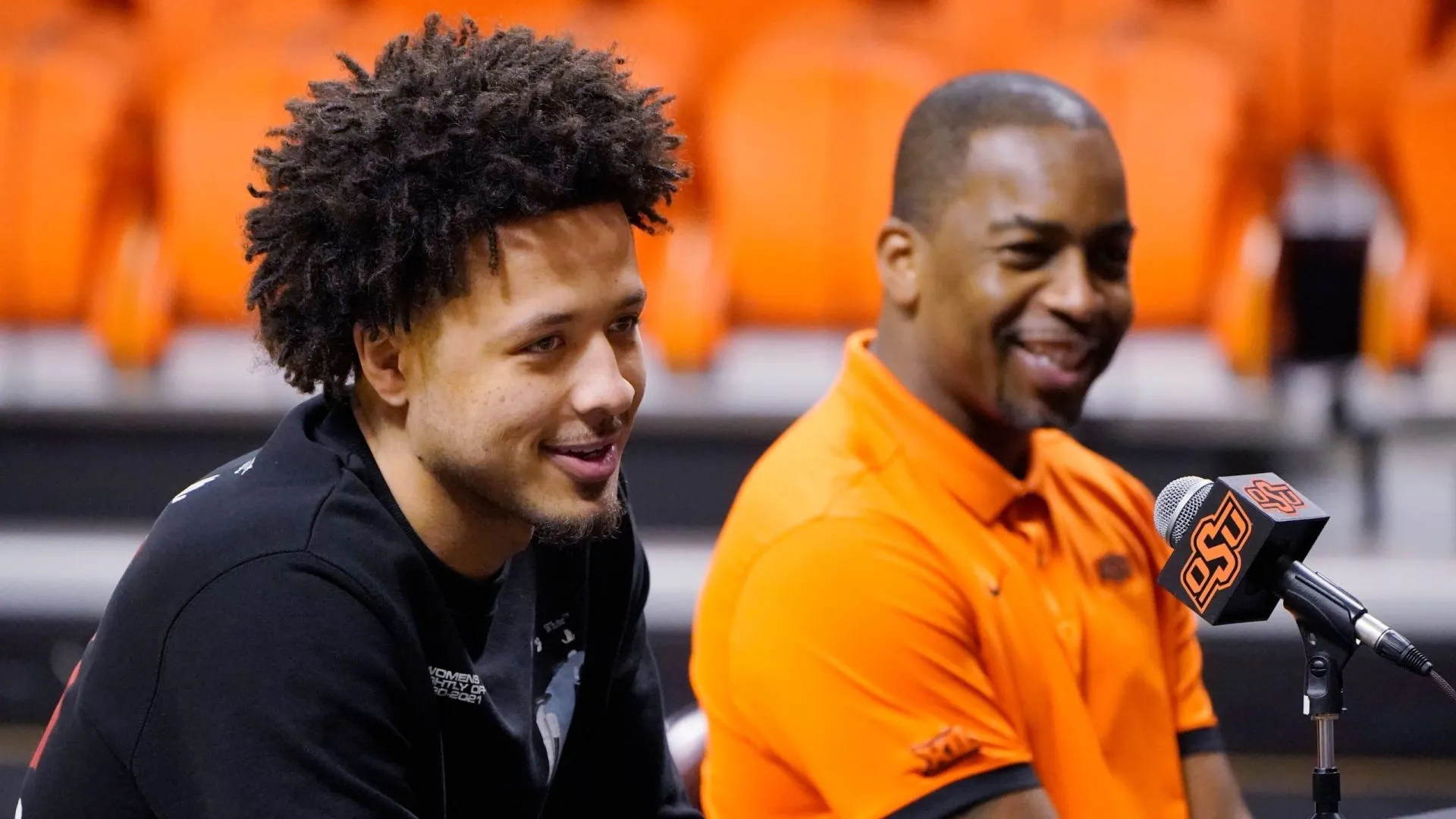 The NBA draft is Thursday, meaning plenty of young men are going to become overnight millionaires.
The Orlando Magic hold the No. 1 pick in the draft, and most forecasts have them choosing Purdue guard Jaden Ivey, Gonzaga big man Chet Holmgren, Duke forward Paolo Banchero, or Auburn star Jabari Smith.
What can the player chosen first overall expect in terms of career earnings? Safe to say it's a lot of cash, but we wanted to know just how much, so GOBankingRates looked back at the career earnings of the past 10 players picked as No. 1 overall in the NBA draft. As you'll see, there's plenty of disparity among the wealth.
Anthony Davis
Year drafted: 2012
Career earnings: $188,027,594
Drafted by the New Orleans Hornets after leading Kentucky to an NCAA championship in his only season in Kentucky, Davis has built a spectacular career with the Hornets and Los Angeles Lakers. Despite battling plenty of injuries in his career, the power forward/center is considered one of the best players in the NBA today and helped the Lakers to their most recent NBA title in 2020.
Anthony Bennett
Year drafted: 2013
Career earnings: $16,507,172
You'd be forgiven if you thought this was Tony Bennett, the singer, instead of the first Canadian ever drafted No. 1 — Bennett, 29, hasn't had much more success in the league.
The power forward struggled after being the surprise choice by the Cleveland Cavaliers, averaging 5.2 points per game. He was traded in 2014 to the Minnesota Timberwolves, where he scored 4.2 points per game.
The T-Wolves waived Bennett after the season, and he signed with his hometown Raptors. He struggled and served several stints in the G-League before being cut by the Raps. Bennett signed a two-year deal with the Brooklyn Nets, where he played just 23 games before being cut.
Make Your Money Work for You
Andrew Wiggins
Year drafted: 2014
Career earnings: $137,224,484
Wiggins' career earnings will certainly soar this offseason, as the small forward is a free agent coming off an All-Star, title-winning season with the Golden State Warriors. He averaged 17.2 points per game this season with Golden State.
The Cleveland Cavaliers drafted Wiggins after one season at Kansas, then dealt him on draft night to the Timberwolves. After winning rookie of the year honors, Wiggins never fulfilled expectations with the Wolves; he averaged close to 20 points per game but couldn't lift Minnesota.
Wiggins burgeoned after a trade to the Warriors, averaging 18 points per game.
Karl-Anthony Towns
Year drafted: 2015
Career earnings: $112,418,123
The center has averaged 23.2 points per game, all with the Timberwolves, since leaving Kentucky. Towns has three All-Star selections but has led Minnesota to the playoffs just twice in his career.
Ben Simmons
Year drafted: 2016
Career earnings: $89,676,465
Simmons was at the center of the biggest drama of the just-concluded NBA season when he held out and declined to play for the Philadelphia 76ers. The Sixers eventually traded him to the Brooklyn Nets, but he was unable to play in a game this season.
The Australian played one season with LSU before being drafted. He battled a foot injury before making three All-Star Games for Philadelphia.
Markelle Fultz
Year drafted: 2017
Career earnings: $53,290,942
Fultz played one season for the University of Washington before being picked No.1 by the Philadelphia 76ers. He battled a shoulder injury that turned out to be thoracic outlet syndrome, and never blossomed with the 76ers. Philadelphia traded him to the Orlando Magic in 2019, where he healed from his shoulder injury but suffered an ACL tear in 2021.
Fultz has career averages of 10.9 points per game, along with 4.8 assists and 3.2 rebounds.
Make Your Money Work for You
Deandre Ayton
Year drafted: 2018
Career earnings: $39,781,548
Ayton, who played one season at the University of Arizona before turning pro, has averaged 16.3 points in his career with the Phoenix Suns. The 7-foot-1 center will be a free agent after next season.
Zion Williamson
Year drafted: 2019
Career earnings: $30,126,480
Williamson came into the NBA with a huge following after a successful career at Duke, but he has only played 85 games over three seasons (missing the entire 2021-2022 season with a foot injury) with the New Orleans Pelicans.
Anthony Edwards
Year drafted: 2020
Career earnings: $20,002,920
Edwards blossomed in his second season out of Georgia, scoring 21.3 points per game to lead the Timberwolves into the playoffs. He's heading into the third season of his 4-year, $44 million rookie contract.
Cade Cunningham
Year drafted: 2021
Career earnings: $10,050,120
Cunningham averaged 17.4 points per game in his rookie season out of Oklahoma State. His Detroit Pistons struggled to a 23-59 record. Cunningham is entering the season of his 4-year, $45 million deal.
More From GOBankingRates
Methodology: GOBankingRates looked at the past 10 overall No. 1 picks in the NBA draft and looked up their career earnings from spotrac.com.