How Much Is Former Basketball Player Juan Dixon Worth?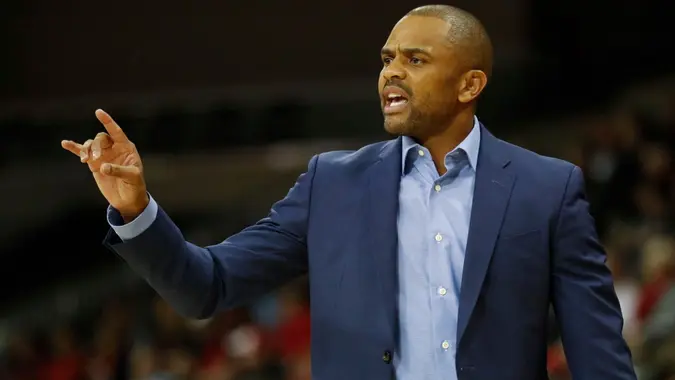 AP/Shutterstock / AP/Shutterstock
Juan Dixon starred for Maryland's powerhouse teams of the early 2000s, leading the Terrapins to two Final Fours (2001, 2002) and a national championship as a senior in 2002.
Consider: Is It Financially Worth It for Schools To Play College Sports Right Now?
Juan Dixon Net Worth: $6 Million
Dixon became Maryland's leading all-time scorer, surpassing the legendary Len Bias, and was the only player in NCAA history with 2,000 points, 300 steals and 200 3-point attempts.
He went on to a nine-year pro career and is now a head coach at Coppin State. He also is engaged to his ex-wife-now-fiance Robyn Bragg Dixon, a cast member of "The Real Housewives of Potomac."
More From GOBankingRates
Last updated: March 19, 2021
Make Your Money Work for You