What Is Patrick Ewing's Net Worth?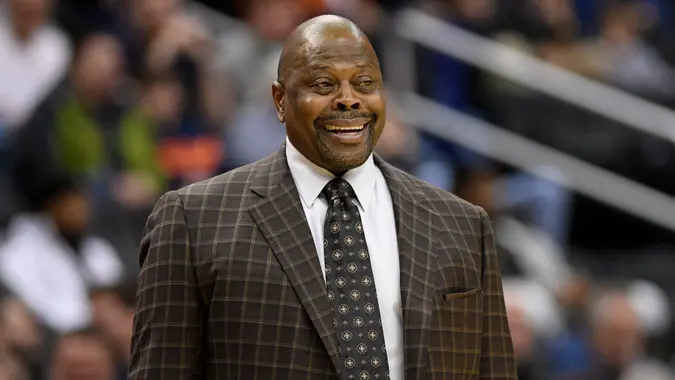 Nick Wass/AP / Shutterstock.com
Patrick Ewing was one of the most dominant players in college basketball history, leading Georgetown to a national title in 1984 and three Final Fours (1982, 1984, 1985).
See: The Highest-Paid College Basketball Coaches in America
Patrick Ewing Net Worth: $75 Million
The 7-foot-1 center went on to a spectacular career in the NBA, playing 17 seasons and reaching two NBA Finals. He was named one of the top 50 players in NBA history.
Since retiring, Ewing has gone into coaching and now heads Georgetown.
More From GOBankingRates
Last updated: March 17, 2021
Make Your Money Work for You