Patrick Mahomes Is Just No. 9 in Career Earnings Among Super Bowl LVII Players — Who Is No. 1?

3 min Read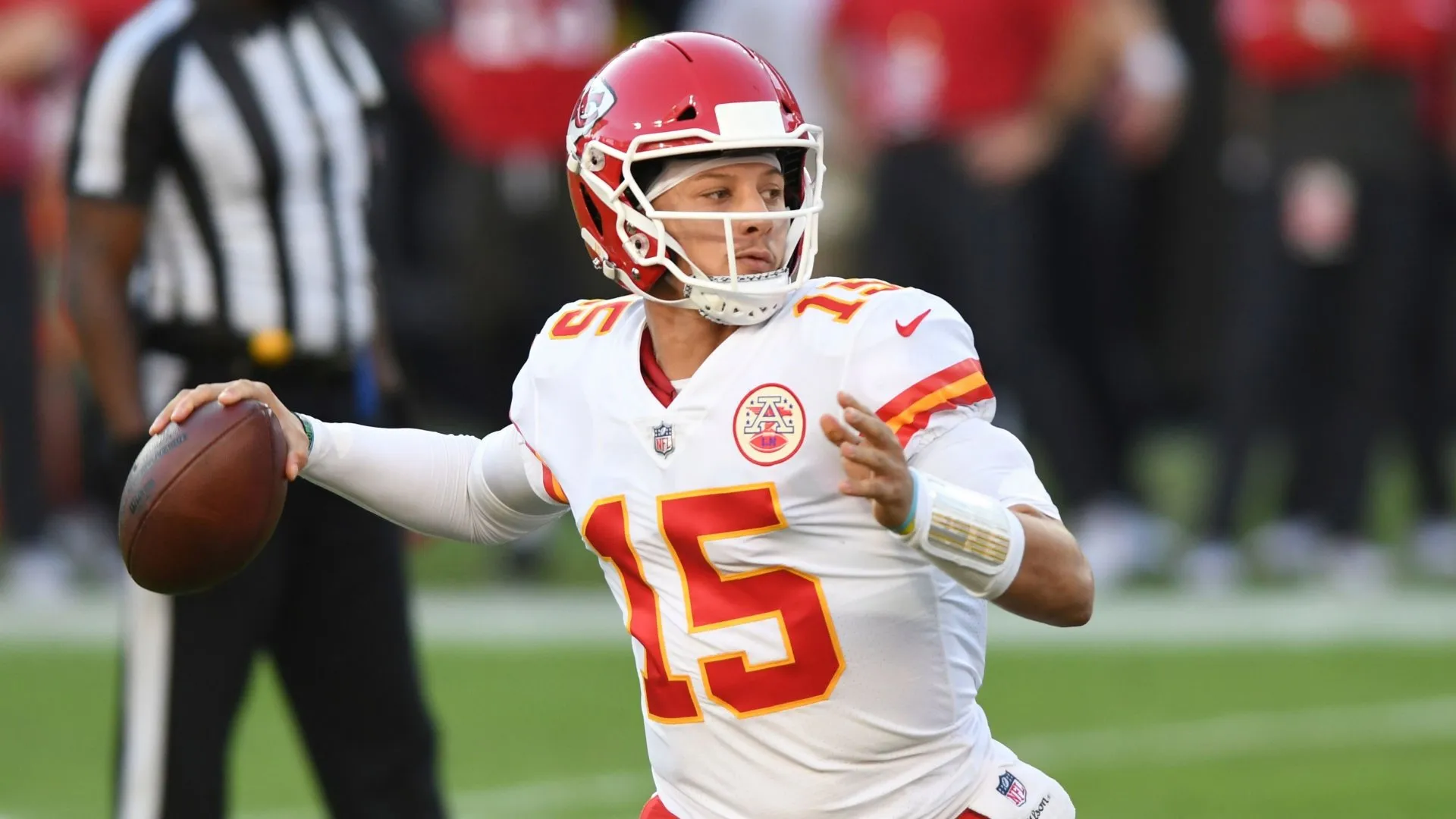 In football, the focus typically falls on the quarterbacks, and Patrick Mahomes and Jalen Hurts will take center stage when the Kansas City Chiefs and Philadelphia Eagles meet Feb. 12 in Super Bowl LVII.
Also See: Celebrities Who Are Even Richer Than You Think
Advice: 3 Things You Must Do When Your Savings Reach $50,000
But they won't be the richest players in terms of career earnings on the field at State Farm Stadium in Glendale, Arizona.
While the Chiefs gave Mahomes the biggest contract in football — 10 years for $450 million — when they signed him to an extension in July 2020, he barely cracks the top 10 when it comes to career earnings of the stars in this game. He's still early in his career and will rise to the top of the list quickly.
Using data from Spotrac, GOBankingRates determined the career earnings for individual players on the Eagles and Chiefs through the 2022 season and ranked the top 15. At the top of the list are six members of the veteran-laden Eagles, and five are linemen. Of those ranked, only three play the so-called "skill" positions.
Just which Super Bowl LVII player has banked the highest career earnings? Read on to find out.
Also see five creative ways to get tickets to the Super Bowl.
Make Your Money Work for You
15. Brandon Williams, Defensive Tackle, Chiefs
14. Joe Thuney, Guard, Chiefs
Career Earnings: $52,491,395
Years in NFL: 7
13. Travis Kelce, Tight End, Chiefs
Career Earnings: $64,782,220
Years in NFL: 10
12. Jason Kelce, Center, Eagles
Career Earnings: $67,208,745
Years in NFL: 12
11. Chris Jones, Defensive Tackle, Chiefs
Career Earnings: $67,506,291
Years in NFL: 7
10. Linval Joseph, Defensive Tackle, Eagles
Career Earnings: $69,408,049
Years in NFL: 13
9. Patrick Mahomes, Quarterback, Chiefs
Career Earnings: $78,154,472
Years in NFL: 6
8. Carlos Dunlap, Defensive End, Chiefs
Career Earnings: $81,140,148
Years in NFL: 13
7. Frank Clark, Defensive End, Chiefs
Career Earnings: $81,327,184
Years in NFL: 8
6. Darius Slay, Cornerback, Eagles
Career Earnings: $86,989,394
Years in NFL: 10
5. Brandon Graham, Defensive End, Eagles
Career Earnings: $88,755,925
Years in NFL: 13
4. Lane Johnson, Right Tackle, Eagles
Career Earnings: $98,436,625
Years in NFL: 10
3. Robert Quinn, Defensive End, Eagles
Career Earnings: $112,630,637
Years in NFL: 12
2. Fletcher Cox, Defensive Tackle, Eagles
Career Earnings: $115,890,246
Years in NFL: 11
1. Ndamukong Suh, Defensive Tackle, Eagles
Career Earnings: $168,165,157
Years in NFL: 13
More From GOBankingRates
About the Author