Serena Williams Net Worth: Tennis, Business Deals and 'Being Serena'
Jimmie48 Photography / Shutterstock.com
New mom and tennis superstar Serena Williams is no stranger to the spotlight. She stepped on the tennis scene in 1995 and has since evolved into one of the greatest and richest female athletes of all time. Now the multimillion-dollar tennis icon has given fans a deep look into her private life and professional career in her HBO documentary series "Being Serena."
The five-part series, which began airing in May 2018, is narrated by Williams and filled with coveted access to the tennis star, including coverage about her marriage, complications during her pregnancy, her return to tennis after giving birth to her daughter, and a look behind the success of her illustrious career.
Click through to see how the world's best athletes spend their money.
Serena Williams Net Worth: $180 Million
With 39 Grand Slam titles and four Olympic Gold medals, Williams has an impressive resume and a bank account to match. Her net worth is $180 million, nearly $100 million more than the net worth of her sister Venus. Keep reading to find out how the tennis player, fashion designer and businesswoman made her millions.
Tennis Career
At just 14 years old, Williams played her first professional tennis match in 1995. Although she lost, she won her first U.S. Open four years later in 1999, making her the first Williams sister do so, according to CNN.
In 2002, Williams accomplished a feat that most tennis players only dream of when she completed a "Serena Slam," winning four Grand Slam titles: the French Open, Wimbledon, the U.S. Open and the Australian Open a year later in 2003. Williams won a string of multiple Grand Slam titles from 2005 to 2017, scoring her latest title at the Australian Open in January 2017 while she was eight weeks pregnant.
Make Your Money Work for You
Banking on Success: Michael Jordan, David Beckham and 10 More of the Highest Paid Athletes of All Time
Endorsements and Business Endeavors
Throughout her career, Williams has earned just over $84 million in prize money, the highest of all female tennis players, with her sister Venus behind her at No. 3, according to the Women's Tennis Association. From 2016 to 2017, Williams took home $27 million in prize money and endorsements — that's twice the total from any other female athlete in the world, according to Forbes.
Williams was crowned the highest-paid female tennis athlete in 2016 after her rival Maria Sharapova temporarily lost endorsement deals due to a doping scandal. But one of the biggest endorsement deals for Williams came from Nike in 2004: a five-year deal worth $40 million. The star has since negotiated and signed other deals with the sports retail giant.
Williams has also scored numerous endorsement deals with other major brands besides Nike, including:
Gatorade
Intel
Beats by Dre
Lincoln
Williams is the most marketable professional athlete in the world — just above her sister Venus and NBA star LeBron James — according to a 2017 Nielsen report.
Williams' net worth has also increased with business ventures outside of her sport. In 2004, she started her own clothing line, Aneres, which is currently sold on HSN. She followed that up by joining a number of celebrities who invested in the Ultimate Fighting Championship after it was purchased for a record-setting $4 billion by WME-IMG. Williams, along with her sister, became part-owner of the Miami Dolphins in 2009. And most recently , TMZ reported that the tennis icon is filing trademark documents that indicate she might launch her own cosmetics line as well.
Make Your Money Work for You
Keep Reading: Kylie Jenner, Jay Z and 18 Other Extremely Successful Celebrity Entrepreneurs
Serena Williams' Husband, Baby and More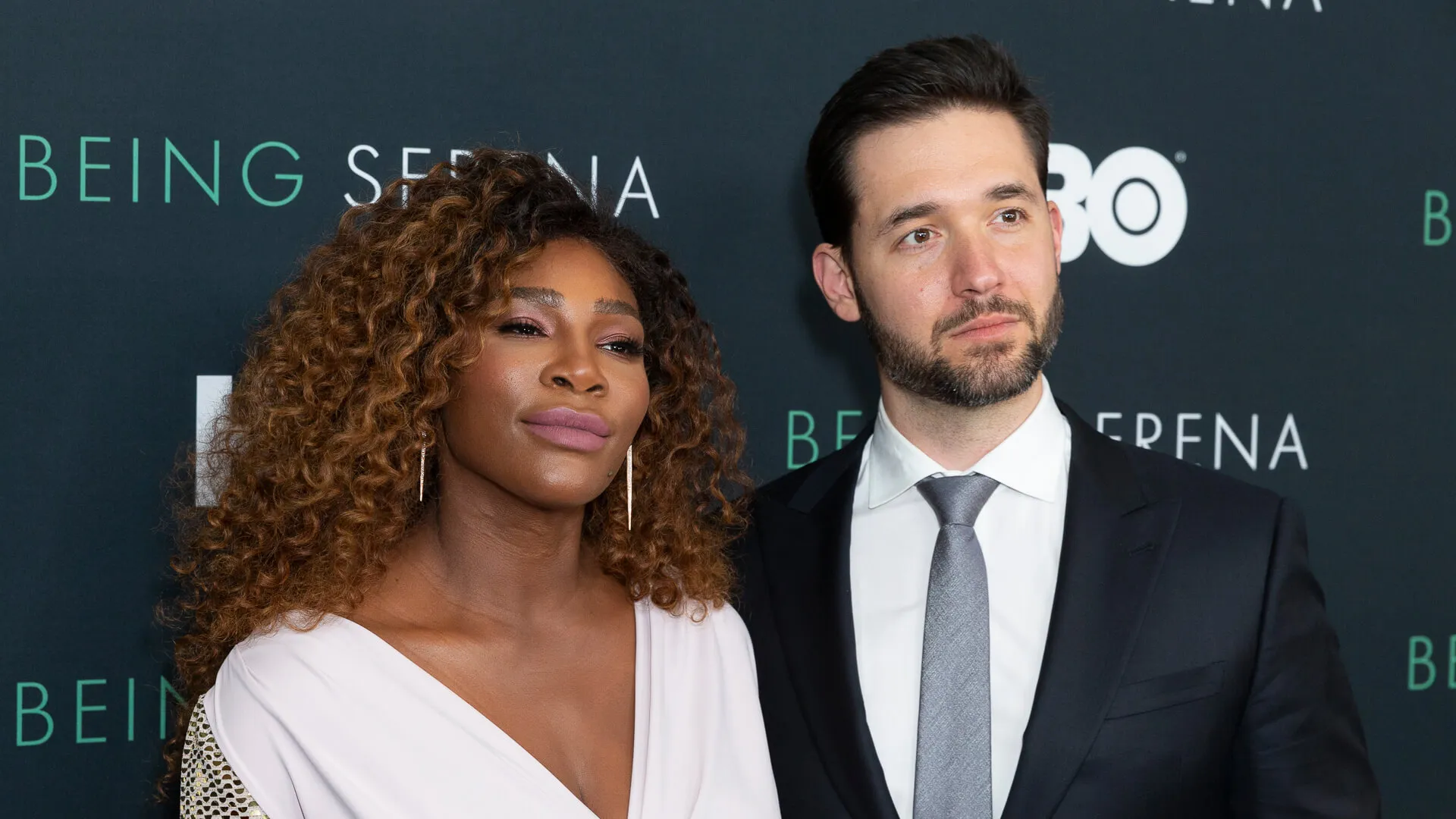 In December 2016, Williams announced her engagement to Reddit founder Alexis Ohanian, whose net worth is $9 million. News that Williams was pregnant with the couple's first child was accidentally revealed when she posted a photo of herself with a small baby bump on Snapchat, which she eventually removed. In September 2017, she gave birth to her first child, a baby girl named Alexis Olympia Ohanian Jr.
Shortly after the birth of their daughter, Williams married Ohanian in a star-studded ceremony in New Orleans. At the wedding, Williams wore $3.5 million worth of jewelry and three designer dresses, according to Vogue.
In May 2018, the tennis star was in attendance at the royal wedding of Prince Harry and Meghan Markle, Duchess of Sussex. Williams was one of many celebrities at the wedding, and her profile continues to rise along with her wealth, which will likely get even larger as she pursues new business avenues and championship titles.
Serena Williams at Wimbledon 2018
In March 2018, Williams made a comeback to the tennis court when she competed in her first singles tournament after taking time off to care for her newborn daughter and recovering from pregnancy complications.
She recently participated in the French Open in May 2018 but withdrew before the fourth round due to an injury. After recovery, Williams appeared at Wimbledon in July 2018 where she made it to the final round before losing to Angelique Kerber with a 6-3 score in both the first and second games. Her participation still earned Williams almost $1.5 million in Wimbledon prize money. She is expected to participate in the U.S. Open in August 2018.
Make Your Money Work for You
Click to see the athletes who lost their huge endorsements deals.
More on Net Worth