Most Successful Athlete From Every Decade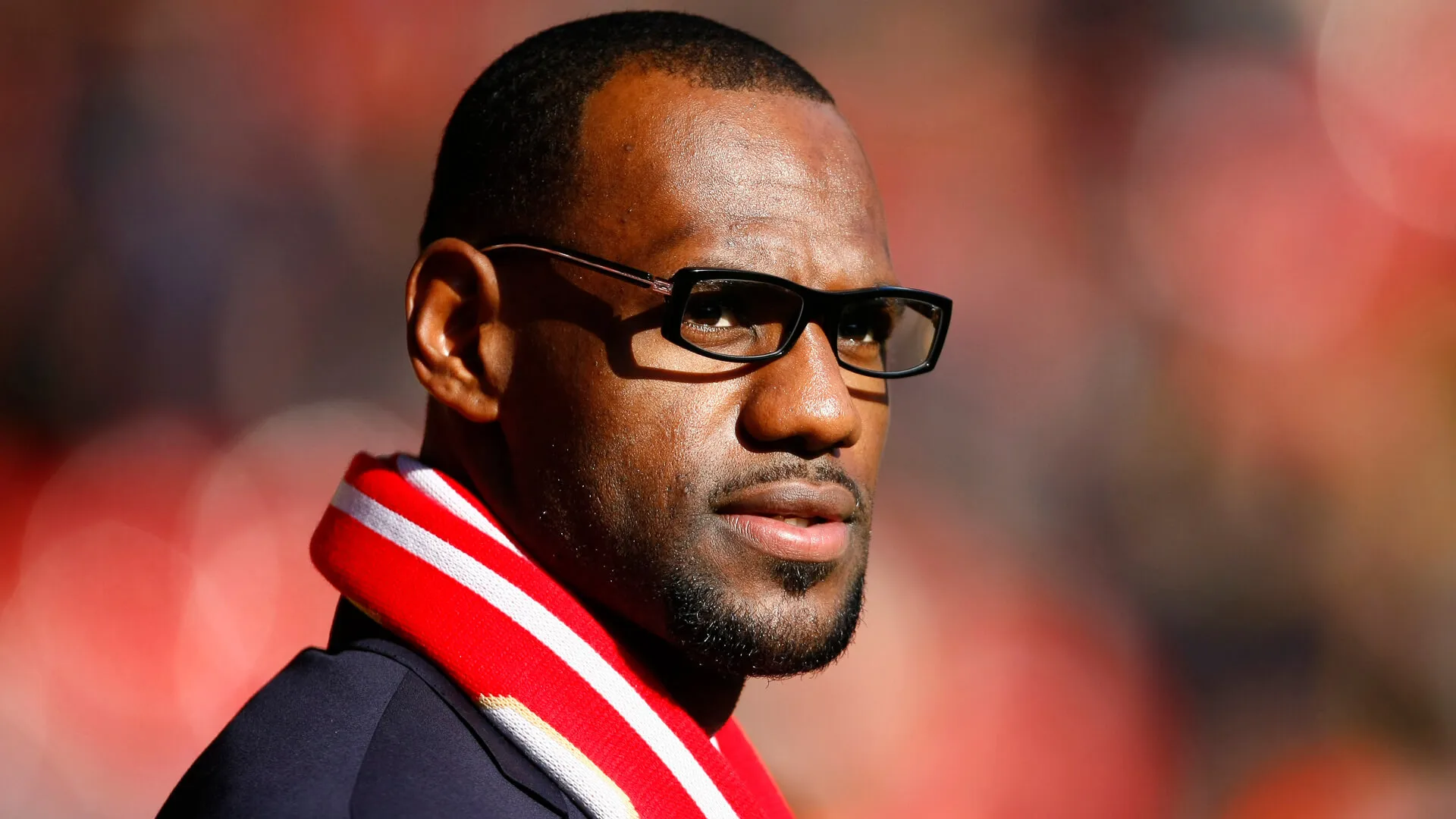 Who is the most successful athlete? How can you compare athletic accomplishments across sports? And aside from a handful of really nerdy sports fans, who actually cares?
Find Out: 
Ouch: 
There is one measure of success that translates across any medium: the almighty dollar. Whether your game is knocking out other boxers, hitting jaw-dropping home runs or slamming down monster dunks, the scorecard that matters most for some people — including a lot of nonsports fans — is how much money the best athletes make.
So, while no one in the modern era comes anywhere near matching the all-time highest-paid athlete — illiterate Roman charioteer Gaius Appuleius Diocles' 35,863,120 sesterces in prize money would translate to about $15 billion today — the richest athletes of the 20th century still did pretty well for themselves. Here's a closer look at the most successful athlete from each decade and just how much they earned.
Last updated: Nov. 4, 2021
1910s: Ty Cobb
The legendary Ty Cobb is oft cited as the first true sports star in American history, helping turn baseball into the national pastime it is today. And for as much as people love to cite Joe DiMaggio's 56-game hit streak as one of baseball's most unbreakable records, the odds of anyone matching Cobb's .366 lifetime batting average seem vastly more remote. Additionally, the Detroit Tiger also won 12 batting titles in one 13-year stretch, had a batting average over .400 for the season on three separate occasions, hit for the Triple Crown in 1909 and set marks for the most hits, runs and stolen bases that lasted until 1985, 2001 and 1979, respectively.
History hasn't been especially kind to Cobb, though, with rumors about his racist leanings clouding his legacy.
Learn More: 
Make Your Money Work for You
Ty Cobb's Earnings
Ty Cobb played in an era long before the multimillion-dollar contracts of today, meaning his earnings — even after adjusting for inflation — don't necessarily raise any eyebrows. However, he was the first player to earn a $20,000 salary in 1916 — about $500,000 today — making him the highest-paid player in the game from 1916 until 1922 when he was eclipsed by some guy named Babe Ruth.
All told, Cobb earned just under a half-million dollars over the course of his baseball career, the rough equivalent of $3 million after adjusting for inflation. However, Cobb used that salary to make even more money outside of baseball. He invested heavily and early in Coca-Cola — in addition to a stock portfolio that included General Motors. By the time of his death in 1961, Cobb was worth $12.1 million — over $100 million in 2019 dollars.
Gotta Hurt: 
1920s: Babe Ruth
While Ty Cobb was by far the biggest thing in baseball through 1920, his memory is largely eclipsed because of what came immediately on his heels: the one and only Sultan of Swat, the Great Bambino, George Herman "Babe" Ruth. Ruth revolutionized baseball — turning the home run into one of baseball's most noted and celebrated statistics — and his record 714 career dingers stood until Hank Aaron eclipsed the mark in 1974. He also won the World Series with the New York Yankees four times, and another three times with the Boston Red Sox before that.
But Ruth's larger-than-life persona on and off the field, almost as much as his prowess at the plate, helped make him one of the biggest celebrities of the 1920s. The Yankees became the first team to draw 1 million fans during the 1920 season. Yankee Stadium — which opened in 1923 — became known as "The House That Ruth Built," and his celebrated 1934 tour of Japan is considered a watershed moment in the establishment of the sport's popularity there.
See: 
Make Your Money Work for You
Babe Ruth's Earnings
When a writer pointed out that Babe's $80,000 salary in 1930 — the depths of the Great Depression — was more than the $75,000 President Herbert Hoover made, Ruth famously retorted "What the hell has Hoover got to do with this? Anyway, I had a better year than he did."
But that $80,000 was the most any baseball player had ever earned at that point, part of a stretch from 1922 to his retirement in 1934 that Ruth was the top-earning player in the game. His $52,000 salary in 1922 was more than double what any player had earned for any prior season, and the $80,000 he earned in 1930 and 1931 is about $1.2 million in 2019 dollars. All told, Ruth's baseball earnings were just over $850,000 over the course of his 20 seasons, the equivalent of almost $16.3 million today.
1930s: Max Baer
Max Baer is easily the least-recognizable name and least successful athlete on this list, but part of that is just due to the positioning of the 1930s, with the end of Babe Ruth's storied career in the first half of the decade and the start of Joe Louis' incredible run in the second half. In fact, Baer might be most recognizable to people today for his 1935 loss to James Braddock, which is depicted in the 2005 film "Cinderella Man."
However, Baer was the heavyweight champion for over a year during an era when boxing was among the most popular sports in the country. He fought in 84 fights, winning 72 — 53 by knockout — and held the heavyweight title for a single day short of a full year from June 14, 1934, to June 13, 1935.
Make Your Money Work for You
Max Baer's Earnings
While Baer lost the heavyweight title in his first and only defense, he still had enough major fights to rack up some impressive purses. His 1935 fight with Braddock — considered by many to be the greatest upset of all time — had a net gate of $169,074.18, of which Baer received 42.5% for the modern equivalent of $1.3 million. Among his other big paydays (in 2019 dollars) was a little over a half-million dollars to fight former champ Max Schmeling in 1933, $1.2 million for the 1934 title bout with Primo Carnera and $3.3 million for a match with Joe Louis a year after losing to Braddock.
1940s: Joe Louis
The "Brown Bomber" Joe Louis was already the heavyweight champion, having won the belt from James Braddock in 1937 in a fight where he was favored with 10-to-1 odds despite Braddock being the defending title holder. However, his real decade of dominance was the 1940s, which covered the bulk of his record 25 consecutive title defenses over 12 years. He lost just once in his first 62 fights and was a member of the inaugural class of the International Boxing Hall of Fame in 1990. The home for the Detroit Red Wings from 1979 to 2017 was also named Joe Louis Arena in his honor.
Joe Louis' Earnings
Joe Louis earned a miraculous $4.6 million over the course of his career — about $50 million after adjusting for inflation. However, due to mismanagement and abuse by promoters, Louis only saw $800,000 of that — about $8.5 million today — and proceeded to give much of it away due to his legendary generosity. In the early 1950s, he would get hit with a tax debt from the IRS that would balloon to $1.25 million and result in him struggling with financial problems throughout his remaining life and even working as a greeter for Caesar's Palace at one point.
Make Your Money Work for You
1950s: Rocky Marciano
Rocky Marciano's unblemished 49-0 career record has long been one of the most notable accomplishments in the history of the sport. The boxer from Brockton, Massachusetts, actually tried to make his way in baseball — getting a tryout with the Chicago Cubs in 1947 — but ultimately found more success in boxing, a sport he took up to avoid kitchen duty during his time in the army.
Marciano was a devotee of Joe Louis and reportedly wept in the locker room after defeating his idol in 1951. He would get his first title shot against Jersey Joe Walcott in 1952 that ended with a knockout in the 13th round despite being down on the cards. He would defend the title six times before retiring in 1956 at the age of 31. Tragically, while Marciano declared that his retirement was for his wife and children, he would die in a plane crash in 1969 just one day shy of his 46th birthday.
Rocky Marciano's Earnings
Rocky Marciano wound up pocketing much less than his enormous success and celebrity warranted, mostly because he fell victim to a corrupt manager who skimmed almost half his earnings. However, that doesn't mean that his fights didn't produce large sums of money. His purse for the 1951 fight with Joe Louis was the equivalent of almost $425,000 today, almost $720,000 for his second fight with Jersey Joe Walcott in 1953, $1.7 million for his second fight with Roland LaStarza, $5.2 million for his first fight with Ezzard Charles and $4.5 million for his final fight with Archie Moore.
Related: 
1960s: Arnold Palmer
Arnold Palmer is among the most legendary names of both golf and nonalcoholic mixed drinks. He rode the wave of the golf boom of the latter half of the 20th century, becoming enormously popular as he won some 62 PGA wins including seven majors. He launched to fame in 1954 with a win in the U.S. Amateur Championship and quickly rose from there. The bulk of his success, though, fell during the 1960s and he was given the title of athlete of the decade for that period in an Associated Press poll.
Make Your Money Work for You
Arnold Palmer's Earnings
Palmer won $3.6 million in prize money over the course of his 52 years in professional golf, but that barely scratches the surface of his total earnings. Forbes estimates that Palmer earned a stunning $875 million over the course of his career — $1.3 billion adjusting for inflation — making him one of the richest golfers of all-time and placing him No. 3 on Forbes' list of the all-time highest-earning athletes. With the help of business manager Mark McCormack, Palmer turned into an all-star endorser who could pull down millions off the course from brands like Cadillac, Hertz, Pennzoil and Rolex.
1970s: Muhammad Ali
Muhammad Ali's nickname says it all: "The Greatest." If you focus solely on his incredible career as a boxer, you'll find an astonishing athlete who had 19 successful title defenses, held the heavyweight title twice in both the 1960s and 1970s and has a resume that includes at least two different bouts that are often considered among the greatest of all time — 1974's Rumble in the Jungle against George Forman and 1975's Thrilla in Manila against Joe Frazier.
However, Ali's success as a boxer is arguably eclipsed by his incredible importance as a cultural figure and civil rights leader. A loud, proud black man, Ali spoke out against social injustice and even sacrificed an important portion of his career after he refused to serve after being drafted. Few athletes have ever exercised so large an influence both on and off the field of play as Ali did.
Muhammad Ali's Earnings
While many of Ali's best years as a fighter arguably fell during the 1960s, some of his most notable bouts — and largest paydays — would come during the 1970s. His three fights with Joe Frazier alone earned him $61.9 million in 2019 dollars, the legendary Rumble in the Jungle made him an inflation-adjusted $27 million and the penultimate fight of his career in 1980 against Larry Holmes earned him $8 million, the equivalent of $23.9 million today.
Even after his retirement, Ali continued to make serious bank. He would eventually sell the rights to his name and image to Robert Sillerman, CEO of CKX, for $50 million in 2006, at which point it was earning between $4 million and $7 million a year.
Make Your Money Work for You
1980s: Sugar Ray Leonard
While boxing's biggest names are often also among its biggest bodies, Sugar Ray Leonard is one of the boxers who bucked the trend toward the heavyweights earning the most money and prestige in the ring, holding titles for the welterweight, super welterweight, middleweight and super middleweight divisions. A number of those fights became the stuff of legend, including his three bouts against Roberto "Hands of Stone" Durán, two fights with Thomas "The Motor City Cobra" Hearns and a win over "Marvelous" Marvin Hagler in 1987.
Sugar Ray Leonard's Earnings
Sugar Ray Leonard is often cited as the first boxer to collect about $105 million in purses, which would translate to about $185 million in 2019 dollars. That included purses of — adjusted for inflation — $26.48 million for his second fight with Thomas Hearns, $30 million for his third fight with Roberto Durán and $24.7 million for his 1987 bout with Marvin Hagler.
Since his fourth and final retirement in 1997, Sugar Ray Leonard has been a boxing commentator and television host. Celebrity Net Worth pegs his financial holdings at $120 million.
1990s: Michael Jordan
There really isn't a lot to be said about Michael Jordan that hasn't already been said many, many times over. At least six times, that is. Because for all of the other really impressive numbers attached to his career — five MVP awards, nine times selected to the NBA All-Defensive First Team, 14 All-Star games, 10 scoring titles, an NBA record 30.1 points per game — it's the six NBA titles the Chicago Bulls won during his tenure that most people focus on.
Of course, that's just Jordan the basketball player. Michael Jordan the iconic cultural figure essentially laid out the blueprint for the modern athlete/entrepreneur with his astonishing success as an endorser — including the now legendary Air Jordan sneaker line he put out with Nike.
Make Your Money Work for You
Michael Jordan's Earnings
Jordan isn't just the most successful athlete of the 1990s, he's the most successful athlete of all time — at least for the foreseeable future. While Jordan's $93.8 million in basketball salary isn't the most earned by a player, he's the top-earning athlete of all — not counting charioteers. Once you factor in his huge endorsement deals, Jordan earned $1.9 billion in 2019 dollars.
And Jordan hasn't slowed down in retirement. Not only does he remain an active endorser — he pulled down an estimated $140 million from his Nike deal alone in 2017 — but he bought a majority stake in the Charlotte Hornets (then the Charlotte Bobcats) in 2010 for $175 million. Today, the franchise is valued at just over $1 billion with Jordan owning 90% of it.
All told, Forbes isn't up in the air about Michael Jordan's net worth — the magazine pegs it at $1.9 billion.
2000s: Tiger Woods
A lot has happened since Tiger Woods first burst onto the scene in his first professional tournament in 1992 — the Los Angeles Open at the age of 16 — but it should be remembered that Woods' incredible success on the links was virtually unprecedented throughout the 1990s and 2000s. Woods has won 80 PGA Tour Wins — the second most ever — and 14 majors, including four Masters Tournaments, four PGA Championships, three U.S. Opens and three British Opens. What's more, when he won his second Masters in 2001 he became the first golfer ever to hold the title for all four major championships simultaneously.
And while injury and scandal have come to define Woods since the very public end of his marriage in 2009, he continues to compete and could continue to pad his already incredible resume.
Make Your Money Work for You
Tiger Woods' Earnings
The enormous wealth accumulated by the top golfers might be a little confusing to some given how the sport's popularity and salaries lag well behind those of other major sports. However, golfers are uniquely situated to market expensive items like luxury cars and designer watches to their affluent audience, meaning that their endorsement deals are often orders of magnitude larger than higher-paid athletes in more popular sports.
Case in point, the $1.5 billion Tiger Woods has earned since going pro in 1996 ($1.8 billion adjusting for inflation). Of that, just $116 million is in prize money from PGA tournaments. That is the most ever earned by a golfer and over 30% ahead of second place, but it's his active role as sponsor and endorser that have really hauled in the cash for him. Even in his best year on the course — 2009, when he made just over $21 million in prize money — he earned almost five times as much outside of golf.
That said, Woods might want to consider getting some better financial advisors. His current net worth is pegged at $800 million by Forbes.
2010s: LeBron James
If there's anyone in the history of basketball who can match — or overtake — the resume of Michael Jordan, it would have to be King James.
Since making the jump straight from high school to the pros in 2003, James helped turn the Cleveland Cavaliers, the Miami Heat and now the Los Angeles Lakers into NBA champions when he was with each team. In fact, much like Jordan, the impressive list of career accomplishments — including four MVP trophies, 16 All-Star Games, 16 All-NBA teams and six NBA All-Defensive teams — is dwarfed by one in particular: James' team reached the NBA finals nine out of 10 years from 2010 to 2020 (James was out much of the 2019 season with a groin injury). And while Jordan fans are eager to point out that he "only" won four of them, it's a truly unprecedented run of NBA success that might never be matched.
Make Your Money Work for You
LeBron James' Earnings
James is well-known for his court vision, but his vision in the business world is also pretty impressive. Despite reaching multimillionaire status at an age where most people are scraping together money for a frat-house keg party — Nike offered him a $90 million deal when he was still 18 — James has managed his money and invested with truly incredible success. In addition to his $270 million in NBA salaries, he's been immensely successful as an endorser — including signing a lifetime contract with Nike in 2015 rumored to be worth at least $1 billion. However, it might be his success as a businessman and investor that will help him continue to grow his net worth of $450 million after he retires from basketball — investments James made in Blaze Pizza and Beats Headphones have each made him over $30 million.
He's also making money as an actor. Although his income is unreported so far, James stars in the 2021 movie "Space Jam: A New Legacy" — a sequel to Michael Jordan's 1996 box-office hit.
2020s: Who Will Be on Top?
So who will be the top dog for the 2020s? The sports world has already seen some massive contracts signed in recent years that would likely make the likes of Ty Cobb or Joe Louis faint. Mike Trout might be the greatest baseball player of all time and inked a 12-year, $430 million contract in 2019. But that's small change compared to the 10-year, $503 million behemoth Patrick Mahomes put pen to in 2020. With injuries and age, there's no way of knowing if it's one of these two — or another kid whose name America has yet to learn — who is going to end up hauling in the most dough by the time 2030 rolls around.
More From GOBankingRates

BEFORE YOU GO
See Today's Best
Banking Offers