UFC Fight: Holly Holm Net Worth vs. Miesha Tate Net Worth
Miesha Tate defeated Holly Holm in an upset victory at UFC 196 in Las Vegas.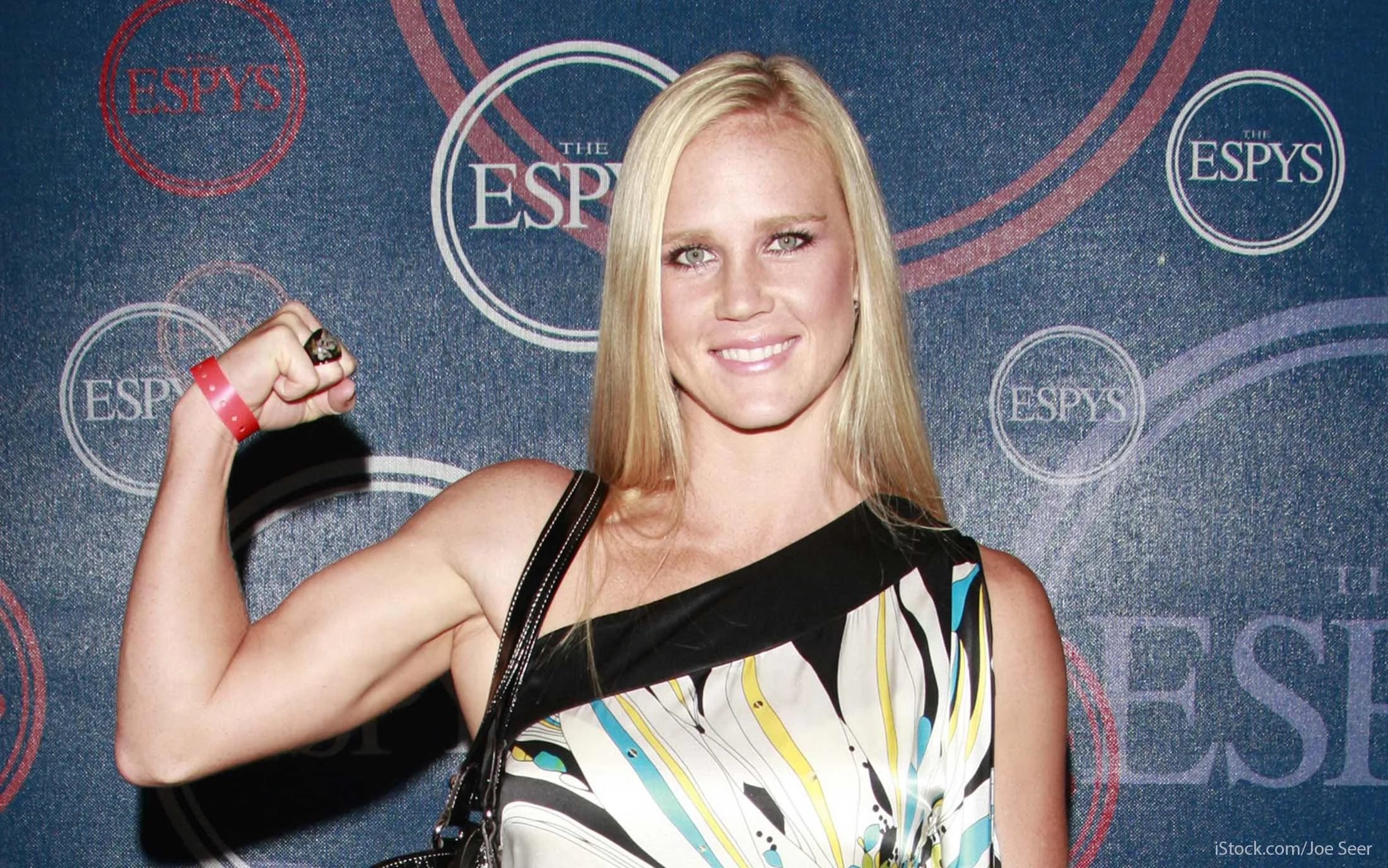 In November 2015, Holly Holm made UFC history when she knocked out Ronda Rousey in the second round of the UFC 193 bantamweight title match. Since then, fans anxiously awaited the March 5 match between Miesha Tate and defending champion Holly Holm.
The two UFC fighters met at the Las Vegas MGM Grand Garden Arena and, in an upset five-round win, Miesha Tate beat Holly Holm for the bantamweight title.
The much-anticipated UFC 196 match boosted Holm and Tate's personal wealth. The two are also appearing in the upcoming "Fight Valley" movie, which could further propel their standing as two of the most prominent female brawlers.
See: Floyd Mayweather — Net Worth of the Highest-Paid Athlete of All Time

Holly Holm Net Worth: $2 Million
Holly "The Preacher's Daughter" Holm is the reigning UFC champion in her weight class. Her victory over Rousey during UFC 193 last November was abrupt; 59 seconds into the second round Holm landed a head kick that knocked out Rousey.
"Everything that we worked on presented itself in the fight," Holm said after her championship win late last year. "I haven't spent this much time in the gym in my life. Everything we worked on happened tonight."
The fight was the 33rd career win for the Albuquerque, N.M., native. Holly Holm, a former pro boxer and kickboxer, has had a lucrative career in the ring and has a net worth of $2 million, according to CelebrityNetWorth. Holm holds an impressive resume, with 18 boxing titles from The World Boxing Federation, Global Boxing Union and International Female Boxers Association, among others.
Make Your Money Work for You
Holm's first MMA fight was five years ago. Since then, she's ascended the ranks and was undefeated until her bout with Tate. Her UFC record stands at 10-1-0.
Miesha Tate Net Worth: $2 Million
With Holm's background in traditional boxing and kickboxing, Tate was a formidable opponent with her prowess in jiu-jitsu and wrestling. Tate is a former bantamweight division champ with a net worth of $2 million. Affectionately known as "Cupcake," Tate's current UFC record is 18-5.
Tate and Rousey were certainly on the radar of UFC president Dana White four years ago when they faced off for the women's Strikeforce bantamweight belt. Ronda Rousey's victory that match was a defining moment in women's combat fighting:
"What changed me and what I think changed a lot of people about women's MMA was Tate vs. Rousey," White said in 2012. "That was a fight worthy of a men's fight: two incredibly talented women who are very well-rounded, and it doesn't hurt when they're beautiful too."
Holly Holm vs. Miesha Tate
Holm lost her championship belt to Tate at UFC 196 on Saturday, March 5, at the MGM Grand Garden Arena in Las Vegas. While Holm averages 4.09 strikes landed per minute, Tate averages 2.04. However, Tate has better overall accuracy at 43.08 percent, compared to Holm's 33.33 percent.
Tate's experience as a wrestler gave her the edge in grappling during the match. Her takedown average of 2.31 eclipsed Holm's 0.83. Before the fight, Holm was 100 percent undefeated in grappling takedown accuracy and defense.
Holly Holm and Miesha Tate in 'Fighting Valley'
Holm and Tate will be appearing in the upcoming feature film "Fight Valley," slated for release this spring. Invicta FC champion Cris "Cyborg" Justino will also appear in the film.
"Fight Valley" follows Windsor, a woman investigating the death of her sister. Windsor turns to Jabs — played by Tate — to help train for challenges she faces as she redeems her sister. Holm will also appear in a supporting role in the film.