What Is Anna Kournikova's Net Worth?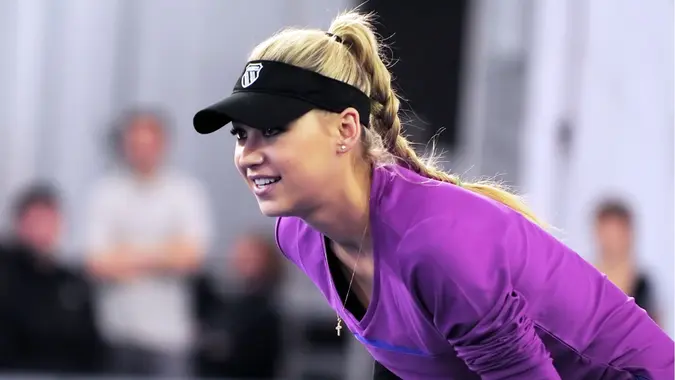 Dmytro Larin / Shutterstock.com
In 2000, Forbes reported on a great, but not elite tennis player who was ranked No. 9 in the world and had never won a title.
Anna Kournikova: $50 Million Net Worth
Nonetheless, she was one of the most famous and highest-earning female athletes on Earth across all sports despite having earned just six-figure winnings on the court the year before. It was Anna Kournikova, whose name at the peak of her success was one of the most popular image searches across all of Google. Her model looks, trendy outfits and designer dog helped her ride an early-internet wave to self-branding superstardom.
More From GOBankingRates
Last updated: Aug. 30, 2021
Make Your Money Work for You