What Is Chipper Jones' Net Worth?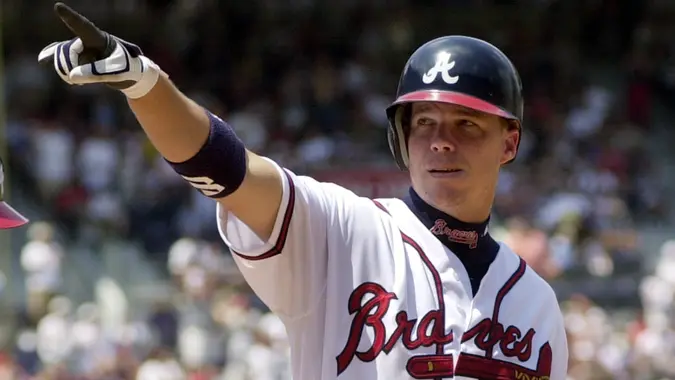 Alan Mothner/AP / Shutterstock.com
Career Brave Chipper Jones spent 19 years in the league between 1993-2012, winning the World Series in 1995.
Chipper Jones Net Worth: $110 Million
He went to the All-Star game eight times, was league MVP and won a Batting Title and two Silver Slugger Awards. No National League switch-hitter has ever hit more home runs than Jones' 468 and no third-baseman has ever batted in more runs. An everyman MLB hero, Jones blasted the players who held out for more money in 2020 as millions of regular Americans were out of work.
More From GOBankingRates
Last updated: July 12, 2021