What Is Clint Dempsey's Net Worth?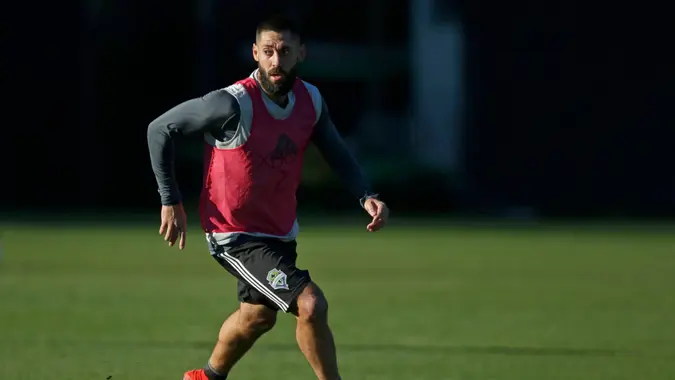 ©Ted S Warren/AP/Shutterstock
Those who don't rank Landon Donovan as the greatest American soccer player of all time usually give the honor to Clint Dempsey.
Clint Dempsey Net Worth: $16 Million
The New England Revolution and Seattle Sounders star's 57 national team goals are tied for the record with the 57 put up by none other than Landon Donovan — but Dempsey did it in 16 fewer contests. In 2012, the English club Tottenham signed Dempsey for about $9.5 million — $22.2 million over three years — making him the highest-paid American soccer player in history at the time.
More From GOBankingRates
Last updated: Aug. 23, 2021
Make Your Money Work for You