What Is Fran Tarkenton's Net Worth?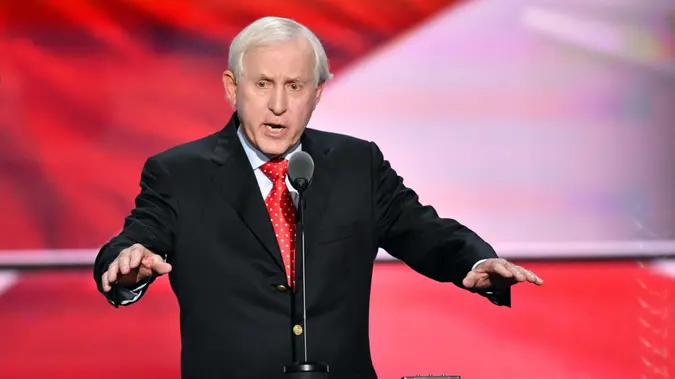 ©Kevin Dietsch/UPI/Shutterstock
Splitting his time between the Giants and the Vikings, 1975 MVP Fran Tarkenton was one of history's great scrambling quarterbacks.
Fran Tarkenton: $300 Million Net Worth
A nine-time Pro Bowler and Hall of Famer, he played for 18 seasons, spanning nearly all of the 1960s and '70s. He threw for more than 47,000 yards and threw for 342 touchdowns.
Upon retiring, Tarkenton became a serial entrepreneur. In 2014, when Tarkenton was 74 years old, Forbes reported that he had started more than 20 successful companies. Many other experiments didn't pan out, but just as it was on the field, Fran Tarkenton did not let failure slow him down in the business world.
Last updated: Sept. 7, 2021
Make Your Money Work for You