What Is Jim Brown's Net Worth?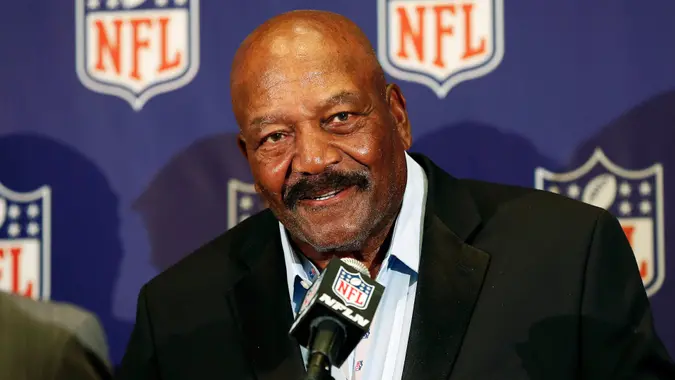 Matt York/AP / Shutterstock.com
Cleveland great Jim Brown chainsawed through the NFL record books during his time on the gridiron and remains the man against whom all running backs have been measured since.
Jim Brown: $30 Million Net Worth
He was unanimously selected as Rookie of the Year in 1957 and was named league MVP that same year — his first of three MVP titles. 
He's one of only six players ever to win more than twice.
He went to nine straight Pro Bowls for all nine of his NFL seasons, and only five players have scored more than his 126 rushing touchdowns. He was at the top of his game when he retired to pursue a career in Hollywood, which he did successfully. Jim Brown has more than 50 acting credits and nearly 150 TV appearances dating back nearly 60 years — but his first time on TV was while playing for Syracuse in the 1957 Cotton Bowl.
More From GOBankingRates
Last updated: Sept. 2, 2021
Make Your Money Work for You