What Is John Elway's Net Worth?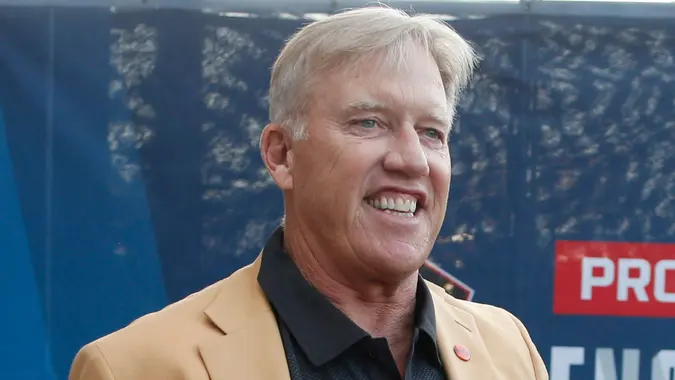 Ron Schwane/AP / Shutterstock.com
The MVP of the 1987 NFL season, John Elway engineered 47 fourth-quarter comebacks during his 16-season Hall of Fame career.
John Elway: $145 Million Net Worth
He threw for 51,475 yards and 300 touchdowns even. Elway is a veteran of nine Pro Bowls and he won two Super Bowls.
He famously squandered an opportunity to make upwards of a half-billion dollars by buying into the Broncos, but he did just fine. Elway made an eight-figure fortune in car dealerships and remains an executive at the highest levels of the Broncos organization. The Athletic recently named Elway No. 15 on its list of the 100 Best Players in Football History.
More From GOBankingRates
Last updated: Sept. 7, 2021
Make Your Money Work for You