What Is Kurt Warner's Net Worth?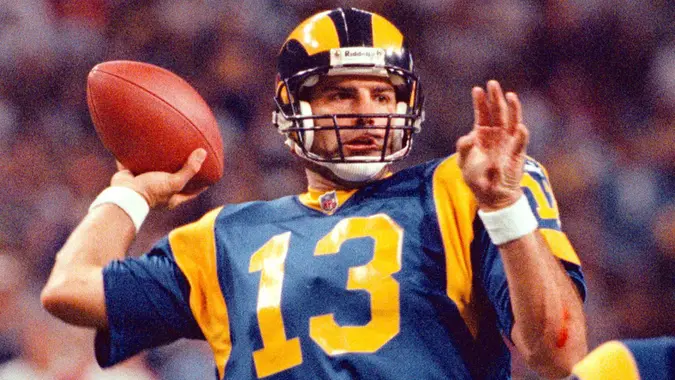 Tom Gannam/AP / Shutterstock.com
Hall of Fame quarterback Kurt Warner is known mostly for his time with the Rams and the Cardinals, but he also spent a year on the Giants.
Kurt Warner: $30 Million Net Worth
He was named NFL MVP twice — one of only nine players ever to win more than once — first in 1999 and again in 2001. 
In between, his teammate Marshall Faulk kept his seat warm. 
Warner went to four Pro Bowls in his 12 seasons, throwing for 32,344 yards and 208 touchdowns. He was the first quarterback ever to throw for more than 300 yards in three different Super Bowls. That includes the one he won in 2000 when he set a Super Bowl record with 414 yards.
More From GOBankingRates
Last updated: Sept. 2, 2021
Make Your Money Work for You