What Is Miguel Cabrera's Net Worth?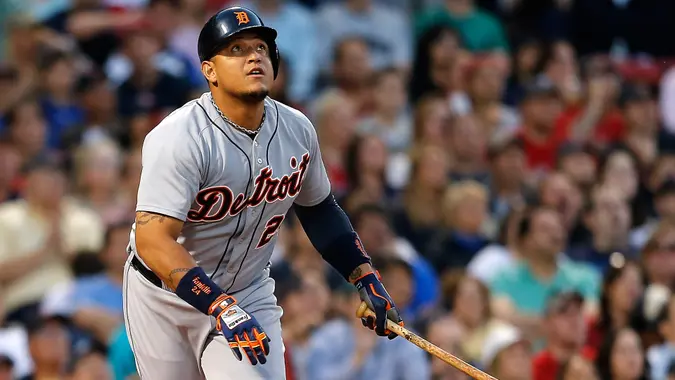 Jim Rogash / Getty Images
Despite entering the league in 2003, 38-year-old Miguel Cabrera is still being paid like he's in his prime.
Miguel Cabrera Net Worth: $125 Million
Detroit fans howled in 2014 when the Tigers agreed to extend the first baseman's contract through 2023 with two more optional years depending on his performance — despite still having two years left on his previous contract.
For a team struggling with payroll issues, a commitment of 10 years and $292 million to an aging star was a head-scratching decision. Predictably, the 11-time All-Star's production dropped and his contract is now a burden to a franchise that is attempting to rebuild. A two-time MVP, Cabrera was one of the best hitters in the game in his prime, winning seven Silver Slugger Awards, four Batting Titles and the Triple Crown.
More From GOBankingRates
Last updated: July 12, 2021
Make Your Money Work for You