What Is Pete Sampras' Net Worth?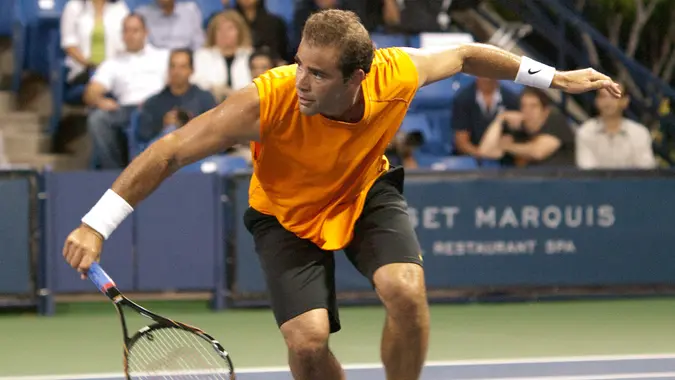 Photo Works / Shutterstock.com
Andre Agassi's greatest career rival was Pete Sampras, who beat Agassi just 28 days after his 19th birthday to become history's youngest US Open men's singles champion.
Pete Sampras: $150 Million Net Worth
His 14 major championships include seven Wimbledon titles and five US Open titles, both of which put him in a tie for the most of all time for those tournaments. His 14 victories in 18 finals — 78% — represent the best percentage in history. All in all, Pete Sampras won 66 career titles — five more than Agassi.
More From GOBankingRates
Last updated: Aug. 30, 2021
Make Your Money Work for You