What Is Soccer Star Megan Rapinoe's Net Worth?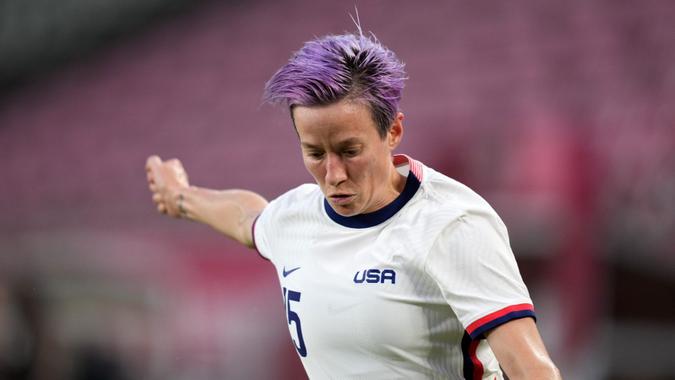 Masatoshi Okauchi/Shutterstock / Masatoshi Okauchi/Shutterstock
Megan Rapinoe is the reigning rock star of the American soccer world — like Mia Hamm in the 1990s, Rapinoe is the one player who people in the U.S. know even if they don't know anything else about soccer. 
Megan Rapinoe Net Worth: $3 Million
She was a hero of the World Cup in 2019, scoring her 50th international goal during the finals. A high-profile activist and vocal social justice advocate, Rapinoe is consummately marketable. She was one of a handful of athletes Visa agreed to continue sponsoring when it became the first big brand to extend its contract for the 2020 Olympics after the games were delayed to 2021, according to Soccerex. In March, Casino.org reported Rapinoe's salary to be $447,000, making her the world's No. 4 highest-paid woman in soccer.
More From GOBankingRates
Last updated: Aug. 24, 2021